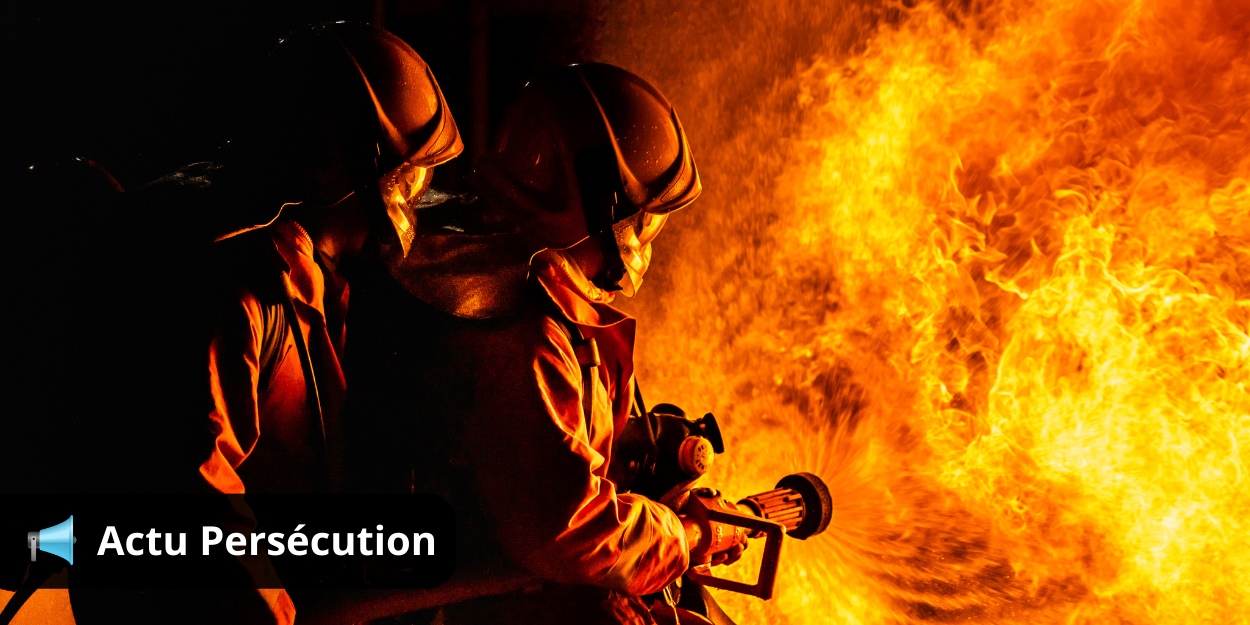 ---
"It is up to the police to investigate, but strings have been stretched outside both doors to block the exit. Both in front of the door of the sacristy and on the side where there is a ramp for wheelchairs, strings have been fixed in front of the doors so that one cannot go out. »
In Finland, on the morning of December 25, a man set fire to the church in Rautjärvi, whileabout thirty devotees gathered to celebrate Christmas. Despite the ropes that had been tied to the doors, everyone was able to get out. If no victim is to be deplored, the church is completely destroyed.
Rautjärvi w Finlandii ogniem zajął się zabytkowy kościół, w którym znajdowali się wierni. Według doniesień medialnych, w trakcie pożaru drzwi do świątyni zostały związane linami, uniemożliwiając ewakuację. Policja podejrzewa celowe popalenie. pic.twitter.com/76NpqklPTT

— Marek Szafraniec (@MarekSzafr) December 27, 2022
Le Helsinki Times reports the words of a Christian present on the spot, Kari Luumi. "There was no way out through the main gate at that time. Smoke was coming in through the cracks," he said.
For him, it is a "attempted arson".
"It is up to the police to investigate, but strings have been stretched outside both doors to block the exit. Both in front of the door of the sacristy and on the side where there is a ramp for wheelchairs, strings have been fixed in front of the doors so that one cannot go out. »
As part of their investigation, the police quickly suspected a man between 60 and 80 years old, died the same day in the fire of a house 30 kilometers from the church.
"We are investigating the possible involvement of the man in the act, but we have no definitive proof that he was the one who started the fire," the police explained at the time, before adding, " however, it is likely that the temporal connection between the two fires is not coincidental. Everything is going in this direction".
The head of the investigation, Saku Tielinen, then specified, "all avenues of investigation are still open. We are also happy to receive advice related to fires which concerns other subjects than the elderly man".
Kari Luumi is now worried about rebuilding the church.
"That's the most important thing. For the parish, the fire is really, really sad, especially when we know the current financial situation of the parishes, this could be the last church of our parish in this place. It's bad. I hope I'm wrong, but I'm terribly afraid of this. »
MC