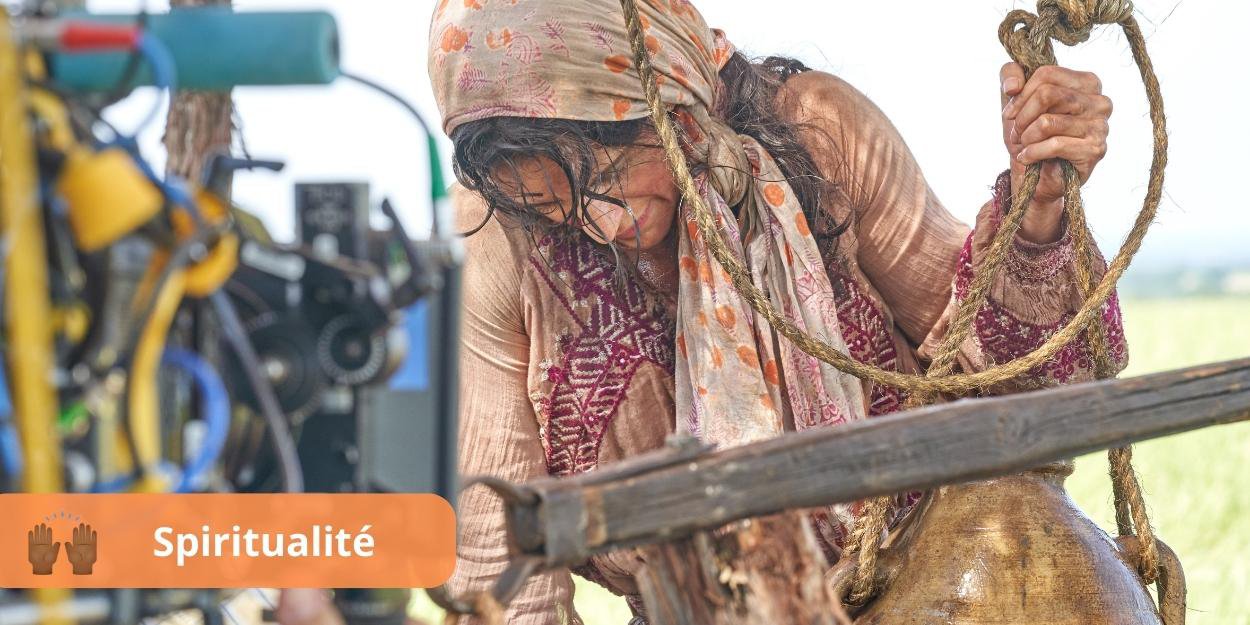 ---
Today we continue our special series The Chosen, this time with the testimony of the Samaritan woman who had met Jesus at the well. As always, at the end I will end with a word of encouragement. I leave you with his testimony.
I have always dreamed of marrying a prince charming, a man who would love me and with whom I could start a family according to the principles that Adonai, the Lord, prescribed for us in the Law.
Unfortunately, my wedding experience was not what I expected. Sometimes because the husbands I had were far too selfish and did not seek God, and other times because of my own complexes and insecurities. The truth is that my five marriages have failed, and my faith has been affected.
My neighbors despised me for my complicated love life, and they would not even let me accompany them to go with them to the well, in the cool of the morning. I had to go alone in the middle of the day, when no one else wanted to go because of the intense heat.
I have never been a scholar of the scriptures, but my heart has always sought God. However, throughout my life, I encountered only barriers and obstacles that prevented me from getting closer to Him. I have often asked myself: what should I do? Where should I go to pray or worship, as a Samaritan, as I am not allowed to enter the Temple in Jerusalem? What is His will for my life?
One day when I went alone to the well to fetch water, I saw Him. Yes, Jesus of Nazareth was waiting for me. At first I thought that as a prophet He was going to want to shame me and condemn me for my sins, but eventually I realized that was not the case. In reality, He was the Messiah and He had come to this well at the hottest hour on purpose to meet me and reveal Himself to me.
It was definitely a mistake. Why me ? His eyes spoke volumes: He knew me perfectly, and yet He did not reject me. He even told me that I could have a genuine relationship with God, much deeper than a subject dealing with places or rituals, because what the Heavenly Father was looking for was a relationship in spirit and in truth (John:20-26, S21).
Never had my heart known such joy. I could no longer contain my desire and my passion to tell everyone about Jesus: that is why I told everyone in town about him. My life has never been the same since.
My name is Photina, and I was chosen by Jesus.
My friend, Jesus wants to meet you every day, and reveal Himself to you more and more. It doesn't matter what others say or think about you: He knows you deeply, yet He accepts you and loves you just the way you are. Come before Him today, and let the joy of His Presence flood your life, and propel you to do all the things He has prepared for you. In what ways could you bless others during the Christmas season?
You are a Miracle!
Christian Misch
This article is a repost of the One Miracle Every Day daily encouragement email. If you would like to receive A Miracle Every Day for free by email, click here.