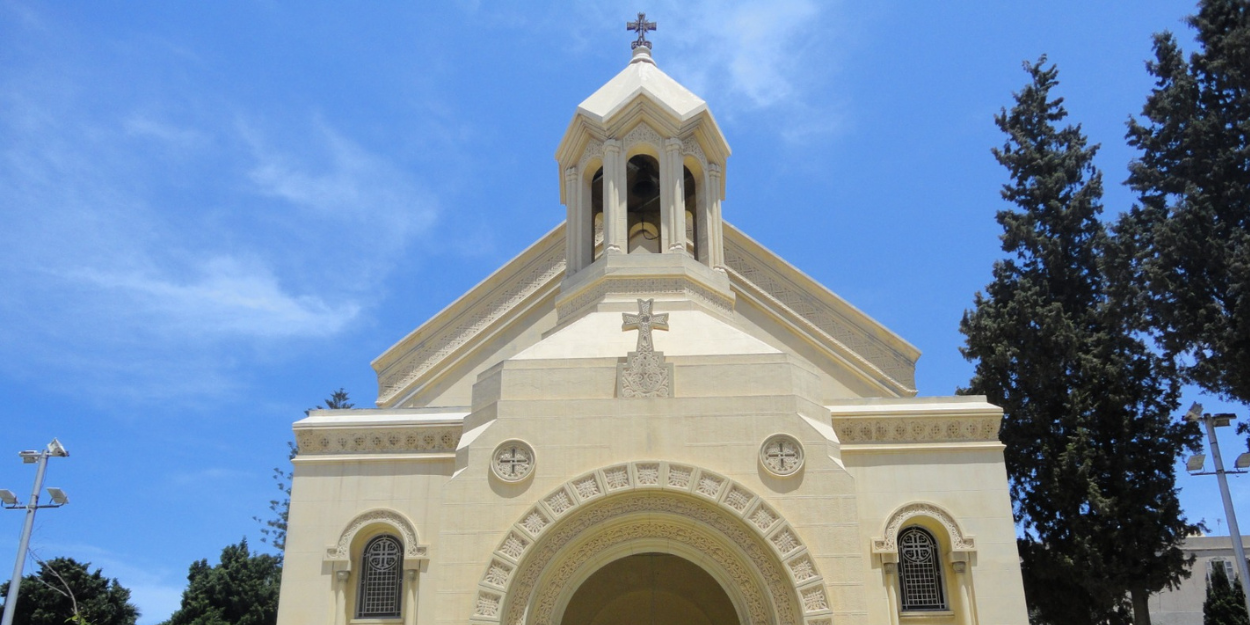 ---
Like other Copts who grew up in Egypt, Mina remembers the anti-Christian slurs he heard at school and on the streets. 20 years later, tensions and concerns persist, especially after the latest attack targeting a Coptic church in Cairo.
On Sunday, the church of Saint-Pierre and Saint-Paul was the target of a suicide attack in full celebration, killing at least 26 people, an attack which raised the question of living together in a country marked by inter-community tensions. .
For Boulos Halim, spokesperson for the Coptic Church, "school programs (...) and the absence of an enlightened movement" are all factors that have led to such violence.
Four suspects were quickly arrested but, according to him, the response of the authorities must be much deeper in the face of an evil that has been eating away at Egyptian society for decades. "The police and the army have never been able to stem terrorism," he says, with the conviction that this fight must be accompanied by collective reflection.
Sunday's attack, claimed by the jihadist group Islamic State (IS), is the second of its kind since 2011 in this predominantly Muslim country where Christians complain of discrimination.
The Copts, who represent about 10% of the 90 million Egyptians, consider themselves marginalized, both in the education system and within public institutions.
Mina, now in her XNUMXs, will 'never forget' the day a youngster from her football team ripped off her necklace and crucifix pendant before stepping on her.
According to Boulos Halim, anti-Christian violence began in the 1970s, when President Anwar el-Sadat favored Islamists over his socialist opponents. Attacks, especially in rural areas, continued after the assassination of Sadat by jihadists in 1981, which catapulted his vice-president Hosni Mubarak to power.
More recently, the Copts have had to come to terms with Islamist extremists, whose rhetoric portrays them as foreigners and second-class citizens.
Sensitization
For some, discrimination is rooted in school where religion classes are compulsory but separate for Christians and Muslims. In Arabic lessons, Christians memorize verses from the Koran, while Muslims are taught Christianity through an Islamic prism.
"They don't learn anything about my religion," laments Peter. This XNUMX-year-old Coptic, who wishes to remain anonymous, says he left Egypt because of sectarianism.
According to the Coptic spokesperson, public authorities as well as religious institutions should launch a national awareness project to fight against this scourge.
After Mubarak's overthrow in early 2011, Copts suffered a new wave of attacks that left dozens dead in communal clashes. Under Islamist President Mohamed Morsi, fundamentalists have regularly incited to target Christians. After he was overthrown by the army in 2013, his supporters attacked dozens of churches and Christian properties, accusing the Copts of siding with the army.
With Morsi's removal and the election of former military leader Abdel Fattah al-Sissi a year later, the Copts hoped to have found an ally against the dangers of Islamist extremism. Mr Sissi, who led a bloody crackdown on Morsi supporters and pledged to quell the jihadist insurgency, thus became the first Egyptian president to attend a Christmas mass.
"Conciliation meetings"
However, "this is not enough to change ideologies", said Boulos Halim, as new intercommunal incidents erupted in 2016. In May, Muslim villagers burned down the homes of Christian families and assaulted a Coptic woman after rumors of a romantic relationship between her son and a Muslim woman.
Attacks increased, often triggered by rumors of church construction.
Activists believe that Salafist preachers spread hatred in their interventions, sometimes broadcast on the internet. "It's clear that hatred is present in the speeches. I don't know what they expect," wonders the spokesperson.
This year, four Coptic teenagers were convicted of insulting Islam after recording a video that mocked IS, including a fake Muslim prayer. The government prefers to ease tensions by organizing "conciliation meetings" rather than applying the law, denounce critics.
The Editorial Board (with AFP)
Image credit: Shutterstock/ Raymond Albert