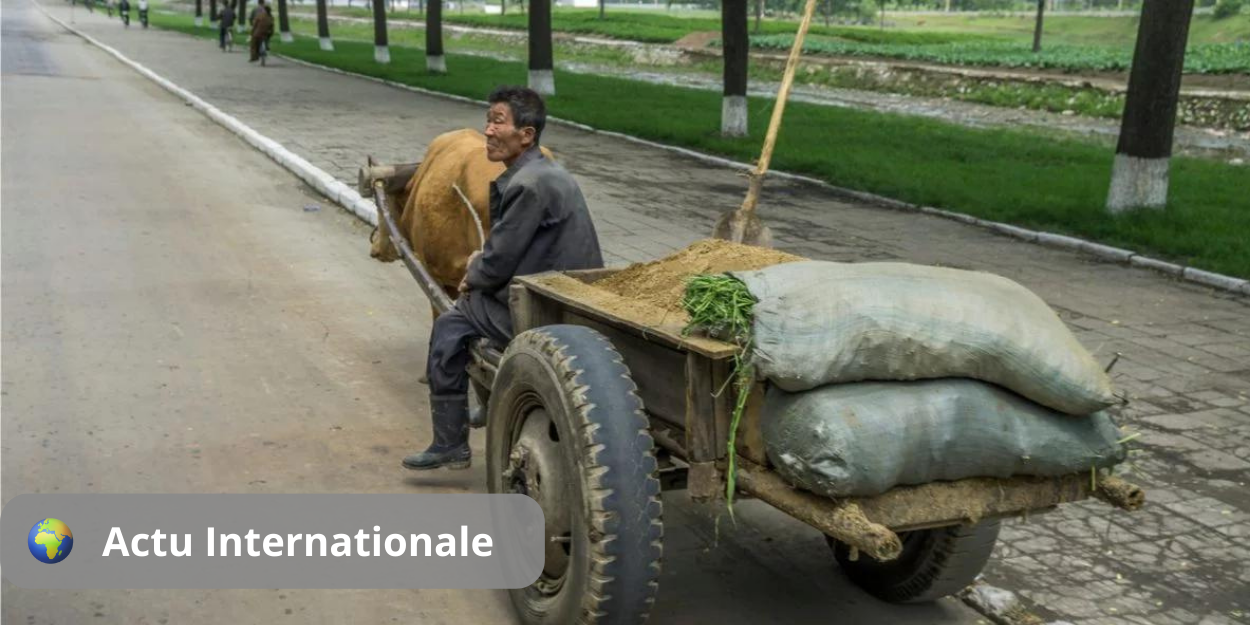 ---
In North Korea, farmers on collective farms complain that the cows are treated better than them.
Last December, South Korean Yonhap News Agency reported on the revision of laws on the production and distribution of grain in North Korea. According to the news agency, the aim was to establish "strict order and systems on the purchase, process and sale of grain and improve the food supply program".
While North Korea is still experiencing food shortages, the situation has worsened since the Covid-19 pandemic. Moreover, the last crop had been destroyed by a series of typhoons. Last November, the with the BBC revealed the words of defectors that families were suffering from hunger. The media clarified its fears that the most vulnerable would starve to death as winter approaches. The article stated that "this year's harvest is crucial".
Sources of Radio Free Asia now reveal the situation in the heart of winter. If the authorities ensure that the oxen lack nothing on the collective farms, it is not the same for the citizens, for whom the annual rations have been reduced by half.
"This year's distribution received by farmers is only about six months worth of food," said a source who remains unnamed for security reasons.
"However, 100 kilograms of corn kernels and corn stalks were provided to the working cows of the cooperative farm. As a result, farmers complained that cows were treated more favorably than people, and that cows were more important than people. »
A farmer from these collective farms, which accommodate up to 400 employees, testifies:
"Due to the lack of harvest this year, farmers who went to work for 365 days... only received 200 days of grain. »
With the scarcity of food, Radio Free Asia also learns from its sources of the disappearance of people who are thought to have died of cold or starvation. Among them are street children.
MC
Image Credit: Torsten Pursche / Shutterstock.com