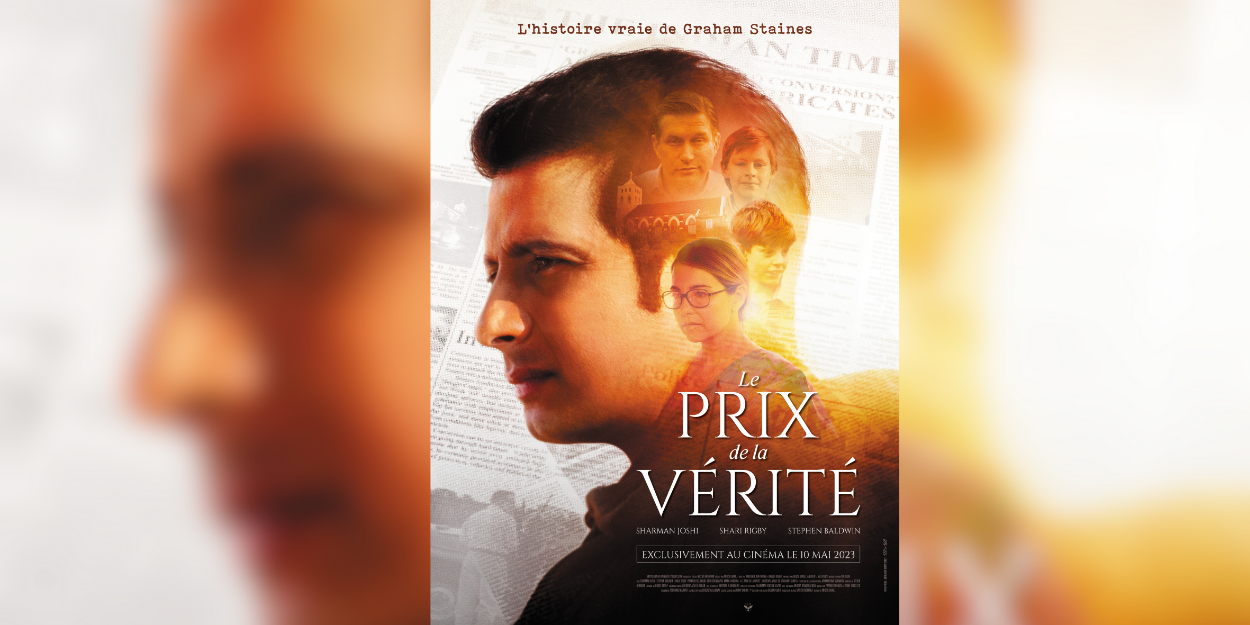 ---
The next movie from Saje distribution is titled THE PRICE OF TRUTH, and will be available from May 10 on cinema screens throughout France. But before that, an exceptional preview is organized at the cinema The 5 Caumartins in Paris, the M
The next movie from Saje distribution is titled THE PRICE OF TRUTH, and will be available from May 10 on cinema screens throughout France. But before that, an exceptional preview is organized at the cinema The 5 Caumartins in Paris, Tuesday April 25 at 20 p.m.. On this occasion, the spectators will have the joy of exchanging at the end of the screening with Aneesh Daniel, the director of the film, who will come especially from India to meet his audience.
Inspired by the true story of missionary Graham Staines, the film traces the events they experienced with his family in India, while they were there to help treat lepers. Through a journalistic investigation, the spectator is invited little by little, to discover life in India, to understand the often tense climate with the anti-conversion laws which still exist today and which even tend to increase. This film offers us a look at our own way of living our faith, of going on a mission, and leads us to question ourselves on the path to possible forgiveness.
Don't miss director Aneesh Daniel's visit to France. There are still a few tickets left for the premiere of the film. Tuesday April 25 at 20 p.m. at the Les 5 Caumartin cinema in Paris. In the meantime, discover an extract from the film.
THE PRICE OF TRUTH | Extract 2 | In theaters May 10, 2023 from SAJE Distribution on Vimeo.