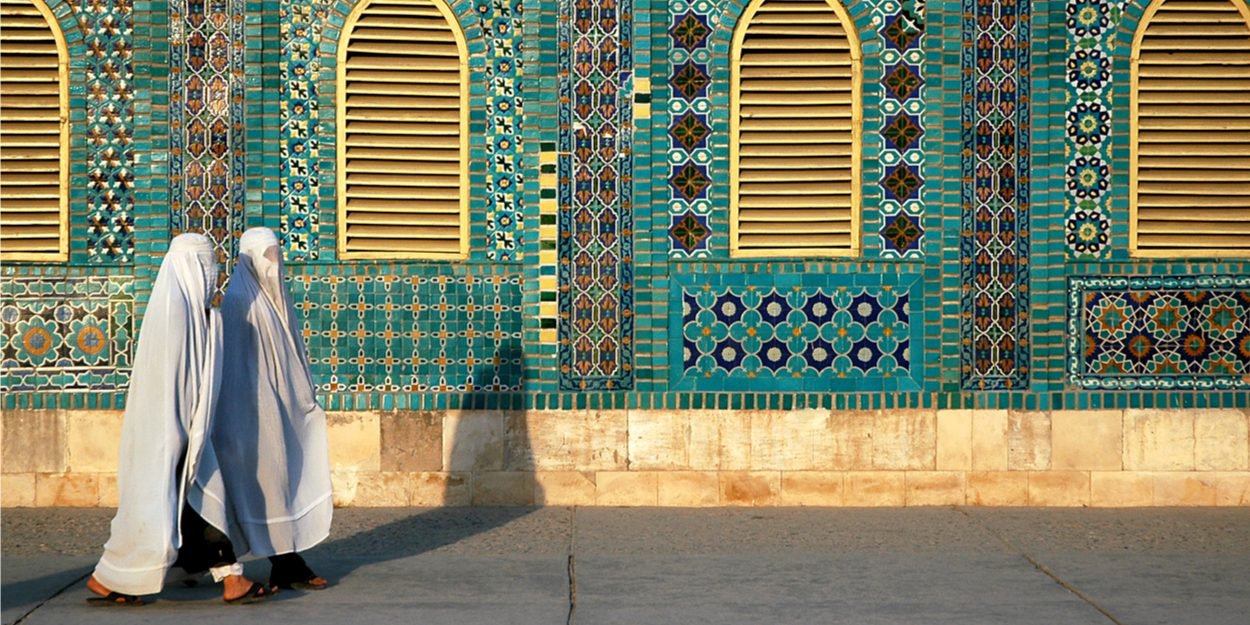 ---
The leader of the Taliban and Afghanistan has issued a decree on the wearing of the burqa for "women who are neither too young nor too old".
On Saturday, the Taliban sharply tightened restrictions on the freedom of women in Afghanistan. They will now have to wear the full veil in the presence of a man who is not a close member of their family. And when it comes to going outside, it's "better for them to stay at home".
Hibatullah Akhundzada, the leader of the Taliban and Afghanistan, made the verdict public at a supreme ceremony in Kabul. According to this decree, women had to wear "a tchadri (another name for the burqa), because it is traditional and respectful". Agence France Presse reports the words of Hibatullah Akhundzada according to which, to fully cover their body and face in public, this full blue veil grilled at eye level would be the best option. It is, according to him, to respect "the recommendations of the sharia".
"Women who are neither too young nor too old must veil their face, except for their eyes, according to Sharia recommendations, in order to avoid any provocation when they meet a man. »
The heads of families who do not enforce this decree would first be punished with a simple warning, then, in the event of a repeat offense, three days in prison, finally, they would be brought to justice.
A women's rights activist who remained in Afghanistan spoke to Agence France Presse on condition of anonymity.
"Islam has never recommended chadri. The Taliban, instead of being progressive, are going backwards. They are composed as during their first diet, they are the same as 20 years ago. »
For the United Nations Assistance Mission in Afghanistan, this decision "goes against many assurances concerning the protection of human rights for all Afghans" which have been given in recent years to the international community by representatives of the Taliban. .
Since their return to power in August 2021, the Taliban had demanded that women wear at least a hijab, a scarf covering the head, but recommended wearing the burqa. Afghan women are now largely excluded from government jobs and prohibited from traveling abroad or long distance within the country without being accompanied by a male family member. Girls no longer have access to colleges and high schools since March. Women and men are separated in Kabul's public parks, where designated visiting days are set for each gender.
MC (With AFP)