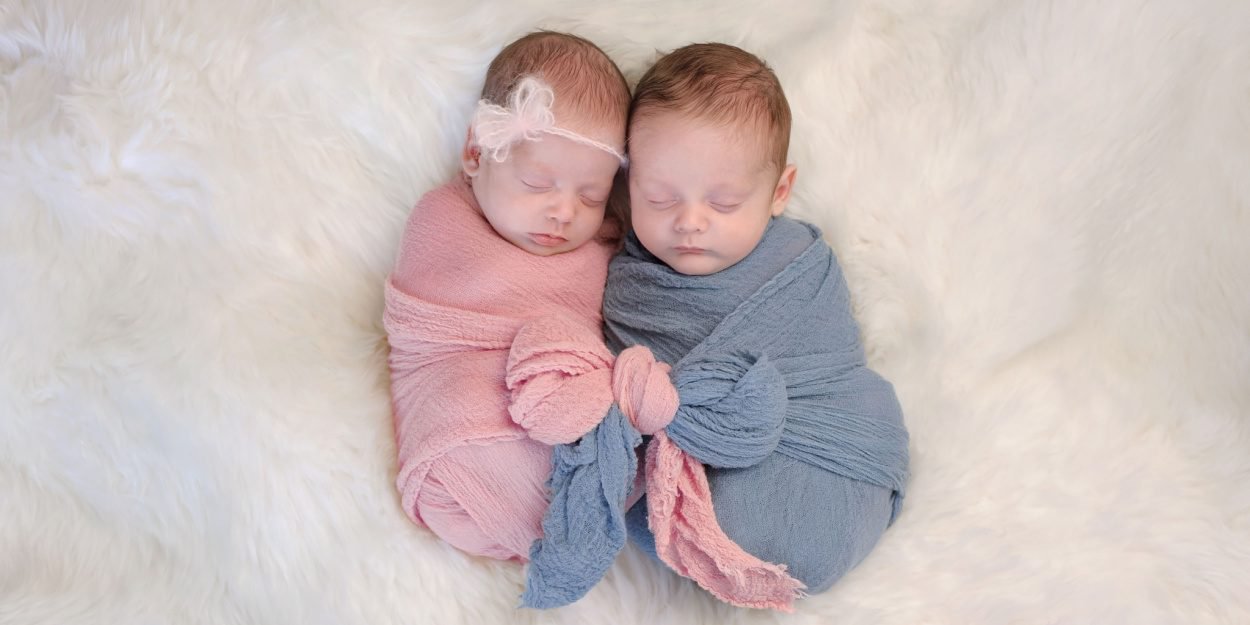 ---
Twins Lydia and Timothy Ridgeway were born on October 31 in Oregon, USA. Their particularity is that they were designed when Bill Clinton was running for the first time. It was April 1992. Almost thirty years later, a couple decided to "adopt" them. Another peculiarity, their adoptive parents were children when the twins were conceived.
"It's mind-boggling, I was five years old when God gave life to Lydia and Timothy, and he's been preserving that life ever since," breath Philip Ridgeway. Philip and Rachel, his wife, already had four children aged two to eight, all conceived naturally and therefore after their last born.
Surplus embryos donated
Both embryos were part of a larger number from another parental project, so-called supernumerary embryos. They had been conceived in a fertility clinic for an infertile couple with the use of egg donation from a 34-year-old woman, Rachel's current age.
The father, then in his fifties, died before the birth of the first children, and those that had not been implanted in his wife's uterus were frozen in liquid nitrogen at -196 degrees Celsius for possible re-implantation. In 2007, the owner of the remaining embryos donated them to the National Embryo Donation Center in Knoxville, Tennessee, for another couple to use.
The Ridgeways chose five embryos to increase the chances of pregnancy, but only three survived being thawed on February 22, 2022, and two were able to grow to completion. The previous record was that of Molly Gibson, born in 2020 after 27 years of freezing, she succeeded her sister Emma who was born 24 years after her conception.
"We were only looking to receive the embryos that had been frozen the longest in the world," the father says, adding: "We never thought about how many children we would like to have, we always thought we would have as much as God would like to give us. When we heard about embryo adoption, we thought it was something we would like to do."
In reality, it is a question of benefiting from a donation of embryos and not of adopting one.
A record that raises ethical questions
The allusions to Providence of the now father of six children do not revoke the ethical questions raised by such a record, as well as those of filiation. If legally, parents are about thirty years older than their children, the fact that the latter were conceived around the same time, long even before their brothers and sisters, raises questions about the moral limits of what is technically possible.
Could parents ever have been conceived before the embryos they would have received? Nothing stands in the way, except randomness.
In this story, other moral questions touch on filiation. Since twins are the result of the meeting of sperm from their parent with eggs from a donor mother, they can have biological brothers and sisters, almost anywhere, at widely separated ages in time. But they can also have half-brothers and half-sisters conceived by their biological parents.
A situation which is not without evoking the risks of involuntary incest in the event that children take as partners their own brothers or sisters or their descendants without knowing it.
Couples using in vitro fertilization can choose to keep the embryos for a possible future parental project, donate them to other couples, to science or request their destruction. After the Dobbs decision in which the United States Supreme Court ruled that abortion is no longer a federal right, many embryo storage companies and parents decided to move them to states that are not likely to prohibit abortion and the destruction of frozen embryos.
Jean Sarpedon
Image credit: Shutterstock/Katrina Elina