"She swore allegiance to God before anyone else swore allegiance to her": Justin Welby's tribute to Elizabeth II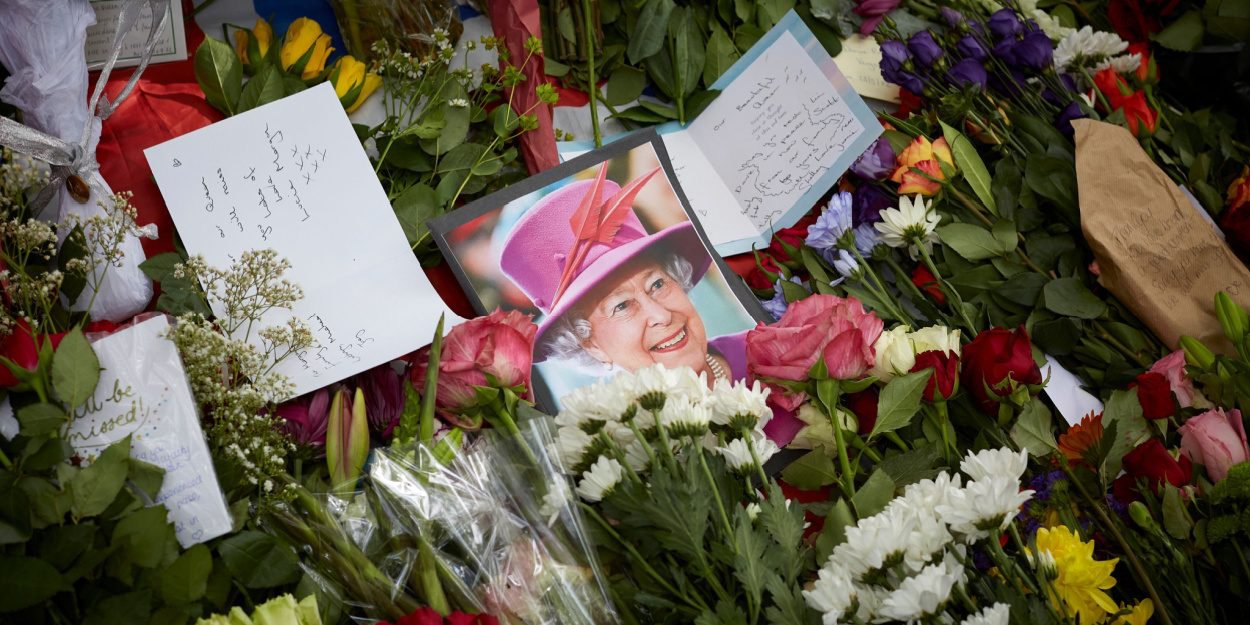 ---
Archbishop of Canterbury Justin Welby, paid tribute on Monday at the funeral of Elizabeth II, to her life "devoted to the service of the nation and the Commonwealth", and to her "joyful" character. The spiritual leader of the Church of England also hailed the Queen's Christian faith.
The world says goodbye this Monday to Elizabeth II during a religious funeral which completes a national mourning of ten days, after the death of the queen which occurred on September 8 in her Scottish castle of Balmoral.
It was at Westminster Abbey, where she was married in 1947 and crowned in 1953, that the religious ceremony took place during which the Archbishop of Canterbury, Justin Welby, praised in a sermon his life "dedicated to the service of the nation" as well as his will to follow Jesus.
'Rarely has such a promise been so well kept'

The Archbishop of Canterbury today gave the Sermon at Her Majesty The Queen's State Funeral: pic.twitter.com/EyIgSCjtVd

- The Royal Family (@RoyalFamily) September 19, 2022
"In a well-known speech given for his 21st birthday, his late Majesty declared that his entire life would be devoted to the service of the nation and the Commonwealth (an organization bringing together many former British colonies, editor's note). Rarely has a promise been so well kept," the Archbishop said.
He then claimed that her way of being did not come from her position or her ambition but from "the one she followed", namely Jesus, "the way, the truth and the life". Justin Welby added knowing that the new king, Charles III, "shares the same faith, the same hope in Jesus Christ, the same sense of service and duty as his mother".
Recalling that the Queen "began her coronation with silent prayer" in 1953, the Archbishop of Canterbury solemnly declared that she "pledged allegiance to God before anyone else pledged allegiance to him".
"The foundation of her service to so many in this nation, in the Commonwealth and around the world was her following of Christ - God himself - who said he 'n' came not to be served, but to serve and to give his life as a ransom for many. »
"People who serve with love are rare in all walks of life. Leaders who serve with love are even rarer," continued Justin Welby, saying that "the grief of this day - felt not only by the family of the late Queen, but by the whole nation, the Commonwealth and the world - is due to the abundance of his life and the love of his service, which has left us".
Finally, the spiritual leader of the Church of England recalled in conclusion a word from Elizabeth II, pronounced to the attention of the British people at the start of the first confinement: "We will meet again".
A phrase reflecting the Christian hope which is that "Christ has risen from the dead and offers life to all, abundant life now and life with God in eternity".
Thus, the Archbishop concluded, "all those who follow the example of the Queen, and her inspiration of trust and faith in God, can say with her: 'We will meet again.' »
Camille Westphal Perrier
Image credit: Shutterstock / Richard Maidment