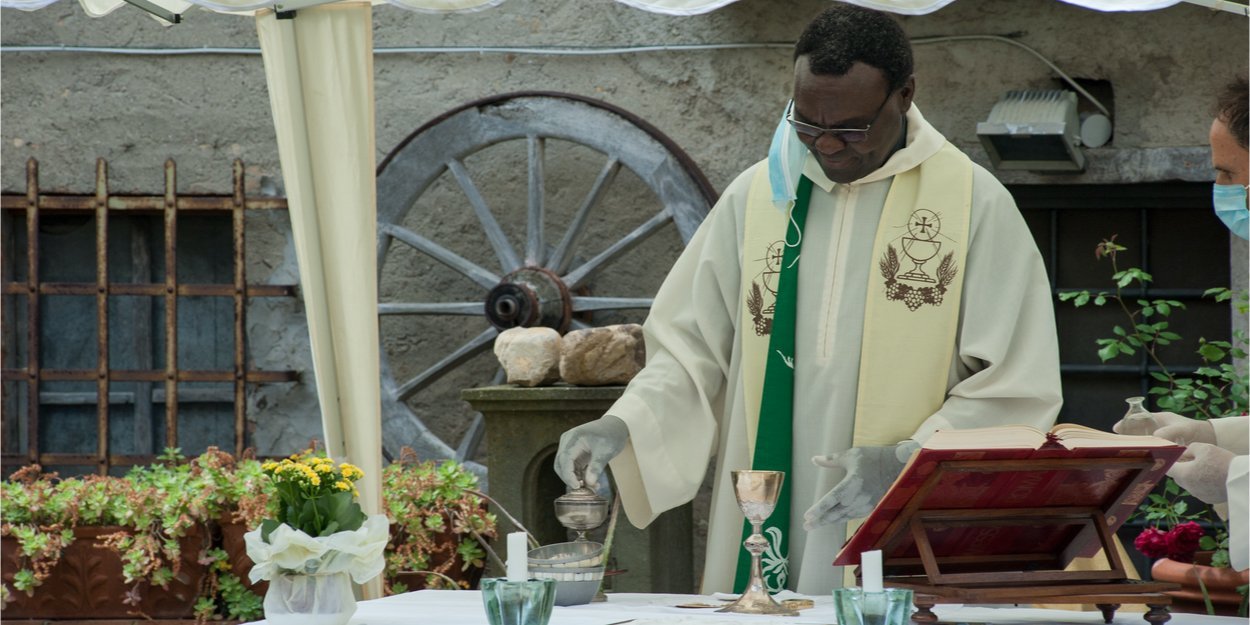 ---
Historically considered to be a provider of missionaries for Africa, France has become a great applicant for priests called fidei donum, that is to say, missionaries sent by their diocese for a fixed period to help a Church which is in a situation of shortage of priests.
En due to the vocations crisis, more and more priests from Africa are entering France each year. According to Church figures, they were 916 in 2014, that is to say more than half of all 1 foreign priests, or "come from elsewhere" to use the terminology of the Church.
Like any expatriate, these African missionaries, mainly those from French-speaking Africa, are confronted with a certain number of difficulties of a cultural, professional, etc. type. If they can be compared to business expatriates, the nature of their work sets them apart. To be a priest is to be professionally engaged 24 hours a day. Professional and private life are closely intertwined.
Less lively masses
However, this commitment to a Christian community which defines itself as universal Catholic should facilitate their integration and only confront them with climatic and cultural difficulties. However, several communication show that in France and in other countries, the difficulties encountered by these priests are much more important than that.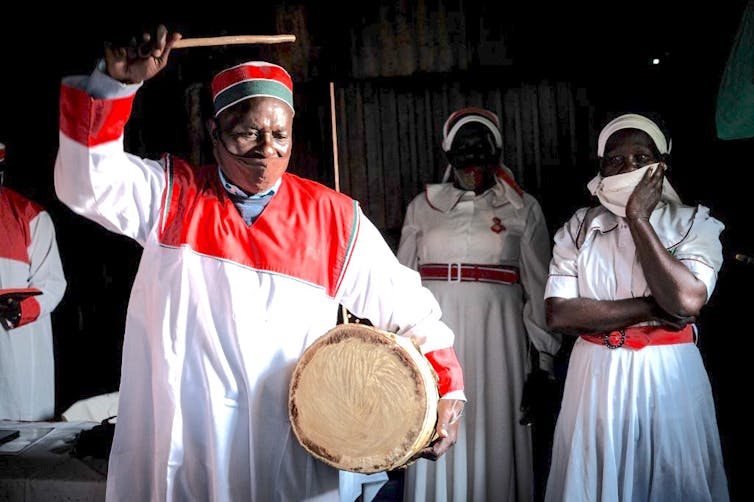 Priests from Africa believe that religious ceremonies in their countries of origin are more dynamic than in France. Yasuyoshi Chiba / AFP
Without denying the veracity of these results, it should be noted that little is known at this time about how these priests cope with these difficulties. To better understand the challenges they encounter and their adjustment strategies, we interviewed 40 of them, between 2018 and 2020 in the Paris region, in the form of semi-structured interviews lasting an average of 30 minutes. . All requested anonymity.
First, beyond the culinary and dress differences, the missionary priests admit their surprise to find a social and cultural context radically different from what they imagined before their arrival, like the missionary interviewed:
"Here in France I learned to live like a Frenchman, I have to leave my cassock and dress like them, I have to try to speak like them by imitating their accent, I have to adapt to their diet, I must acclimatize to the cold and the snow. I admit that what we heard from France from Africa is very different from reality. "
As for the differences in their activity, many underline the sad character of the Sunday assemblies which lack dynamism. As one missionary recalled:
"In Africa, ceremonies are generally dynamic, lively because they are well animated and sometimes dancing. Here, it is not the same. Not that it's badly animated but the ceremonies are for the most part too classic and people are happy like that. "
Another explains it by the absence of young people in the parishes:
"The sometimes sad nature of the ceremonies is due to the flagrant absence of young people in the churches of France. It is indeed young people who are the strength of our parishes in Africa by integrating musical instruments such as drums and drums and others into ceremonies. "
The mission of priests in parishes in France also seems very limited because of the important place given to the lay faithful. Another adds:
"We no longer need us except to celebrate Mass and give the sacraments, the rest they take care of themselves. Even baptism and wedding ceremonies are kept to a minimum and should not exceed 30 minutes, while these are the places of major festivals in Africa where the ceremony can last two hours. "
Fortunately, faced with these difficulties, expatriate priests explain that they can rely on two precious resources to adapt: ​​their formation and the parish community.
Valuable volunteers
Many of the missionaries we interviewed put forward the quality of their training, delivered by the French missionaries before their departure, as a key element in their adaptation to their new context. As evidenced by one of them:
"Our great luck is that we were trained by the French missionaries who came to Africa. We sometimes have the feeling that they first trained us to come and make the Church of France work. "
To this are added a few months of experience or internship in a parish in Africa which allow candidates to understand how to manage a parish. Many have benefited from additional training in the form of several ministries such as those of vicar, parish priest or chaplain. Here again, a valuable asset, according to another missionary:
"These experiences allow me to quickly understand the problems posed by my parishioners. "
The second resource is the support of volunteers in the parish. They answer their various questions, underlines a missionary:
"We cannot do anything without these volunteers who are very useful for the functioning of the parish. It is among them that we make our first friends to fully understand the parish and the mentality of the parishioners. "
Another missionary also testifies to this precious support:
"I quickly learned about the socio-professional skills of my employees to find out what service I can ask of each. "
The fact remains that these particular expatriates who are the African missionary priests are experiencing a delicate integration. However, thanks to their training in Africa and the support of volunteers in the parishes, they succeed in achieving their goal: to evangelize the faithful in France.
---
This work benefited from the results of the work carried out within the "thesis workshops" of the "Societal action and public action" Observatory (ASAP).

Isaac houngue, PhD student in management science, Paris-Est Créteil Val de Marne University (UPEC); Francois Grima, University Professor, Paris-Est Créteil Val de Marne University (UPEC) et Olivier Meier, University Professor, Paris-Est Créteil Val de Marne University (UPEC)
This article is republished from The Conversation under Creative Commons license. Read theoriginal article.
Photo credit: Federico Magonio / Shutterstock.com