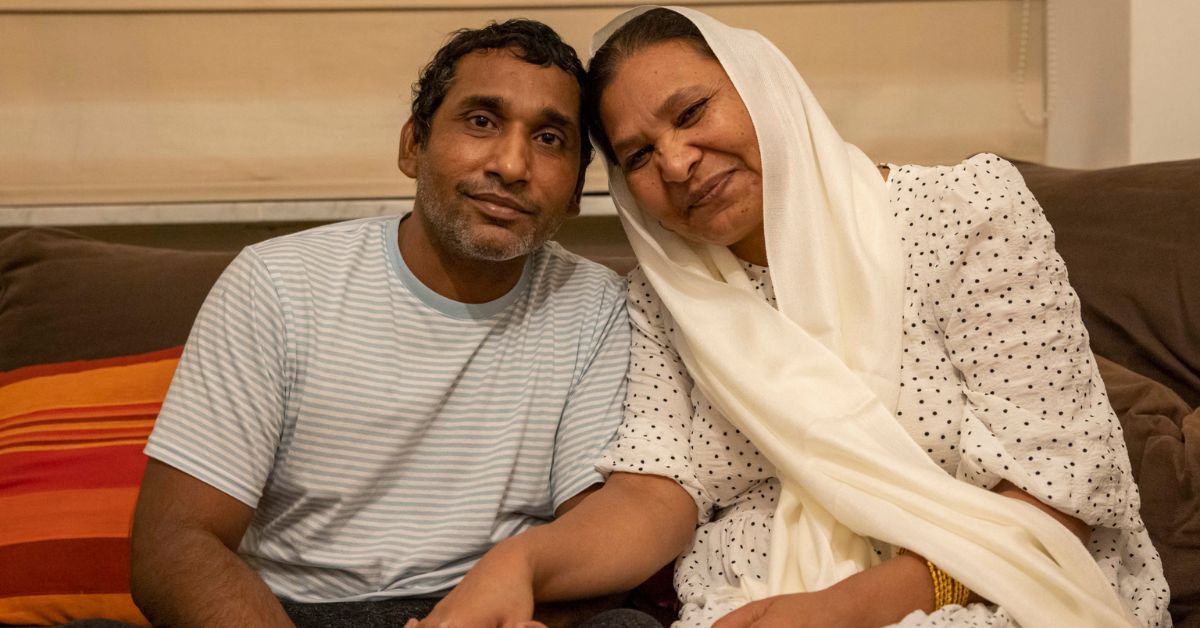 ---
"We are so relieved to finally be free. The last eight years have been an indescribable ordeal, but we are so happy to be reunited with our children. »
Shagufta Kausar and her husband Shafqat Emmanuel are a Pakistani Christian couple. Accused of blasphemy, they spent 7 years on death row in Pakistan until the Lahore High Court overturned their death sentence. After being threatened with lynching in Pakistan, where a call for their elimination had been launched, they found refuge in Europe, with their four children.
For ADF International, a faith-based legal defense organization, they look back on their journey.
"We are so relieved to finally be free," says Emmanuel, particularly thanking the teams ofADF International, "the last eight years have been an indescribable ordeal, but we are so happy to be reunited with our children". "Even though we will miss our country, we are happy to finally be in a safe place," he continues, aware that living in Pakistan is no longer an option.
Emmanuel testifies to the beatings carried out by the police at the time of his arrest. A day he calls, "the day of the last judgment".
"They threw me to the ground and beat me severely. Then they put me in a room where they hung me upside down. (...) They said that if I did not confess, they would undress her and torture her. My young children were present. They witnessed that I was beaten. They were crying because their father was beaten. It broke my heart. »
Zahmat Akhtar, son of Shagufta and Emmanuel, remembers the moment of the arrest.
"I saw the police beat my father. He is paralyzed from the waist down, so he didn't feel any pain in his legs, but they also punched him in the face and beat him with rifle butts in the back. They forced him to say he had committed blasphemy. »
While Tehmina Arora, director for Asia at ADF International, is delighted with their release, she would like to point out that "their case is not an isolated incident but testifies to the fate of many Christians and other religious minorities in Pakistan today. 'today'.
"We are delighted that Shagufta and Shafqat have finally been released and are safe. Unfortunately, their case is not an isolated incident but testifies to the plight of many Christians and other religious minorities in Pakistan today. While the right to religious freedom is protected by Pakistan's constitution, many face severe persecution and denial of their basic rights to freedom of expression and assembly. »
MC