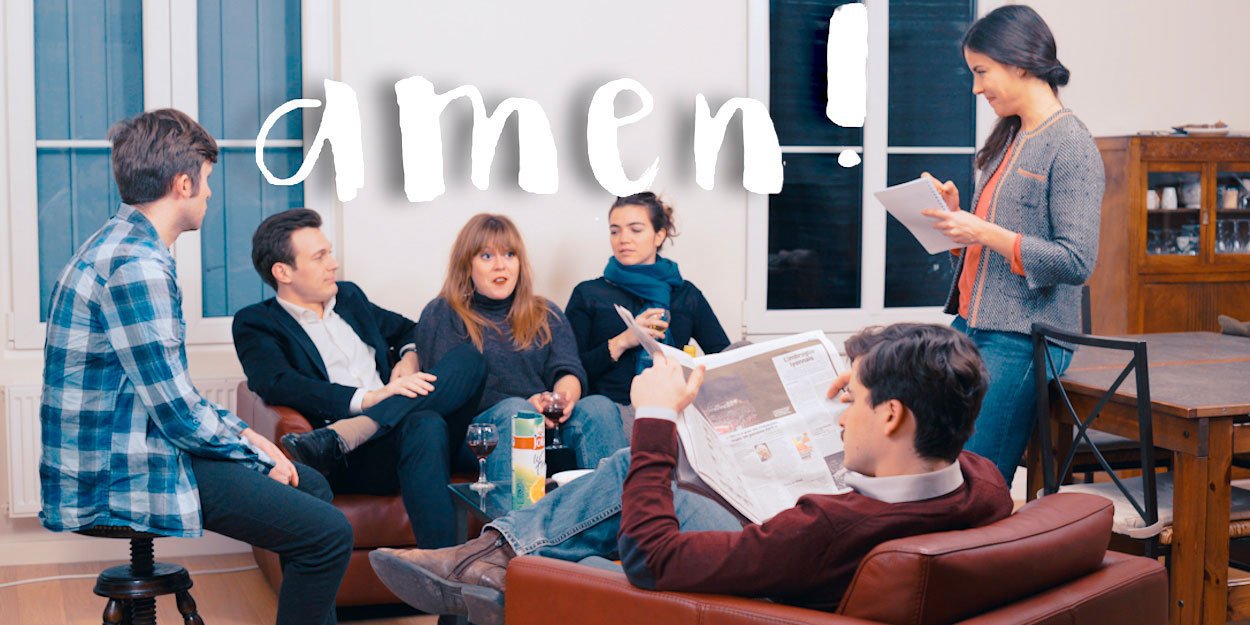 ---
The web series Amen! is available on Youtube.
Ua new Christian-inspired series has appeared on the web: Amen! or the tribulations of young practicing Catholics: chronicle of an endangered species… Endangered, really? These Cathos are very much alive! Of course, they still have a long way to go in their Christian life, but they are good in their sneakers and good in their faith.
Amen! it is therefore the new comedy web series in short format (2 to 6 minutes per episode) available on the Youtube channel "Amen! series " which features a group of six friends in their twenties.
Focused on humor more than the Christian message itself, the series is not intended to be a catechism course, but manages to lightly introduce various themes more or less directly related to religion, to remind us that God is always present on a daily basis. These include an epic quest count, a special candlelight festival, a complicated Lent ...
Amen! is addressed to all, Catholics or not, practicing or not. Everyone will be able to recognize themselves in one (or more) of the characters, with very distinct personalities and backgrounds. We will thus find the classic Catholic full of energy, the young girl from a good family rather traditional, the tongue-in-cheek, the fiery Catholic on the left, the somewhat silly "child" and even the Epicurean atheist. Self-mockery essential!
The author's goal? To make people laugh, of course, but also to get out of the clichés about Catholics, too often caricatured as corny silly in French fictions. And on the contrary, to present these young Catholics in a sympathetic and modern face.
For the sequel, the director hopes to be able to decline the web-series in 26-minute TV format, as the series was originally conceived. For this, we just have to hope that the audience is large enough to interest television channels ...
With: Félix Beaupérin, Charles Cabon, Adèle Choubard, Clément Gaucher, Félicie Robert, Raphaële Volkoff.
Article transmitted by PL