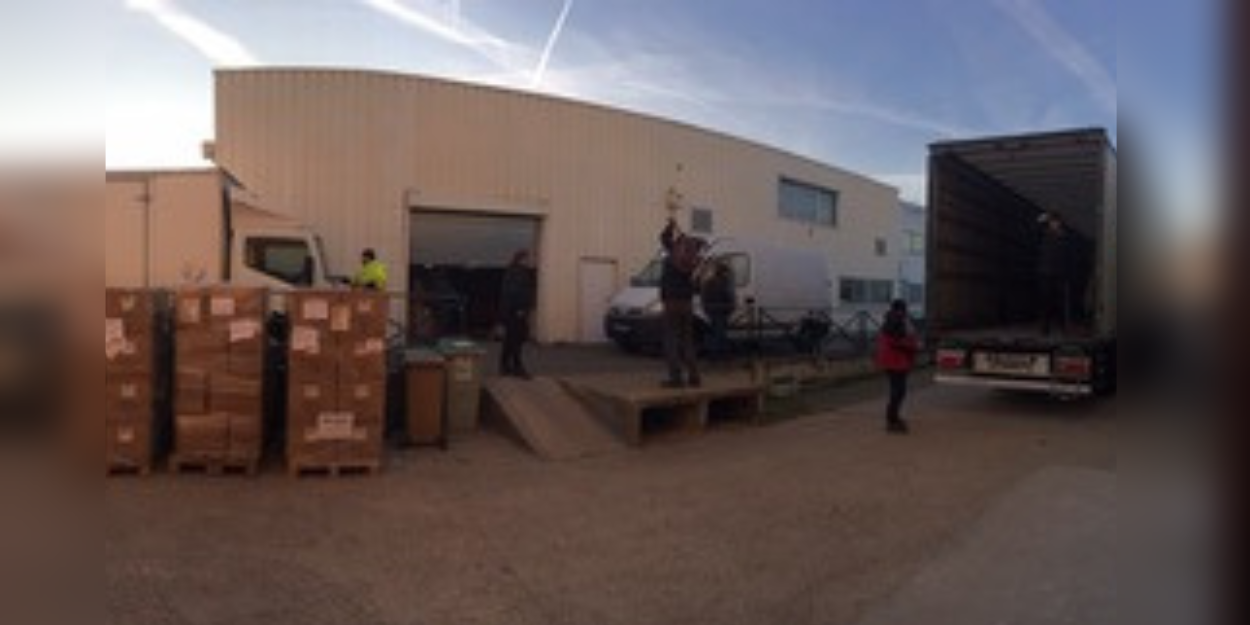 ---
For more than a year, the International Solidarity Association La Gerbe has been sending equipment to Ukraine month after month to support local actors. Active in Ukraine and neighboring countries through trusted partners for several years, this Christian association continues to provide assistance.
La Gerbe is a Christian solidarity association of a humanitarian and social nature, created in 1988. It opens its actions towards everyone without any distinction. In the Yvelines, the association is committed to international solidarity and runs an integration project in Ecquevilly where material is collected, checked and prepared and then sent to its partners abroad.
The association also manages a Ressourcerie where objects that can still be used are collected, valued and then resold at a low price: raising public awareness of eco-citizen actions to reduce waste.
More specifically, La Gerbe, in partnership with other associations for certain shipments, sends a large quantity of material to Ukraine. During the first months of the massive invasion of Ukraine by Russia, one semi-trailer per week was chartered, sometimes even two.
The pace has been a little less intense for a few weeks, often due to a lack of material. However, the needs do not diminish. At the end of June, a lorry filled with baby milk left. At the beginning of July, a semi-trailer transported to a hospital in eastern Ukraine hygiene equipment, adult diapers, some food and sports equipment for rehabilitation.
Another truck is being prepared for a city in central Ukraine. It is possible to support the Ukrainian population through the association La Gerbe by making donations.
To know precisely the needs and how to help effectively, go to the site: https://www.lagerbe.org/ukraine.
Let's not forget them !
Amélie, Coordinator of the ASAH collective
The association La Gerbe is a member of the collective ASAH.