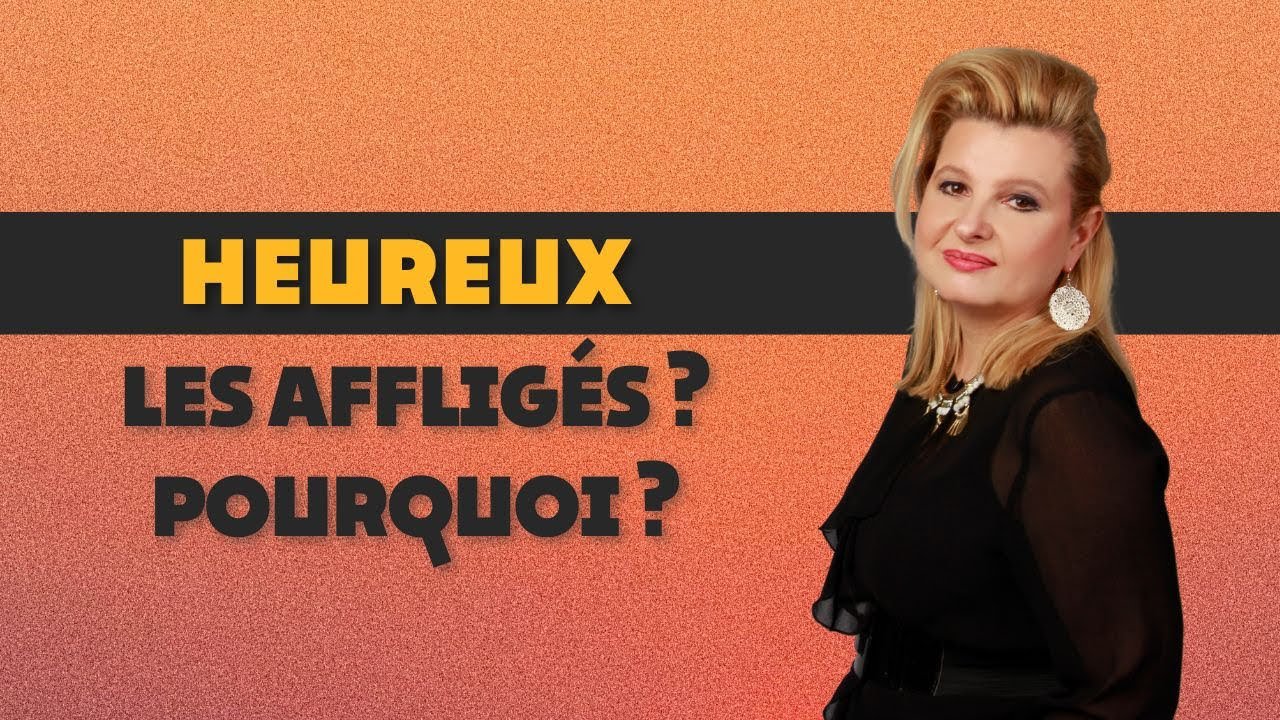 ---
Hello, this is Dorothée Rajiah. I hope you're doing well. I believe you will be blessed by the Word of the day found in Matthew 5, verse 4: "Blessed are the afflicted, for they will be comforted."
We know that this passage of Scripture comes from Jesus' first sermon, the Sermon on the Mount, called "The Beatitudes", but also nicknamed "the beautiful attitudes".
It is a long sermon that begins in chapter 5 and ends in chapter 7.
And it is in this sermon that Jesus will explain the principles of His Kingdom, which is unlike any other kingdom, and which tell us for example: "You have learned an eye for an eye, a tooth for a tooth, but I tell you do not do not repay evil for evil, bless those who curse you," etc.
The kingdom of God is founded on principles and values ​​that are diametrically opposed to the values ​​of this world. And we can only live according to these values ​​if we have received a new nature.
This new nature is the new birth, the Spirit of God who lives inside us. You see, Buddhists for example, who have not received this new nature, but who want to live according to some of these peaceful gospel values, spend an enormous amount of time meditating to control their human nature.
But human nature is only dominated by the divine nature within us.
So what does this verse tell us today?
He tells us :
"Blessed are the meek, for they shall be comforted."
The afflicted in the Greek are those who weep and lament.
In life, it often happens that we cry and suffer internally from certain situations. This crying happens because, in fact, we have chosen the path of God and not the path of hatred.
On a refused the path of revenge. While those who are in hatred, anger, violence, they do not cry, they curse, they shout; but those who cry, deep in their hearts have chosen not to fight with the weapons of the world which are in fact the weapons of the chair.
2 Corinthians 10 tells us that "the weapons with which we fight are not carnal, but mighty through the power of God to overthrow strongholds."
Therefore the weapons of God are mightier than the weapons of the enemy.
When you are grieved and choose not to take revenge, you allow God to justify you.
Look at these few verses. Romans 12:19 says:
"Avenge not yourselves, but let wrath work: for it is written, Vengeance is mine, recompense is mine, saith the Lord."
James 1:20 says:
"Let every man be quick to hear, and slow to speak, and slow to anger: for the wrath of man does not accomplish the righteousness of God."
2 Thessalonians 1:6 says:
"For it is the righteousness of God to repay affliction to those who afflict you."
Wow, it's strong! Do you realize? This verse, it is the justice of God to return affection to those who afflict you.
In other words, it is not up to you to repay the affliction of those who afflict you, it is up to God; and God will take care of it himself. So if you are afflicted today, rest in God.
When we choose the path of abasement, God will always elevate us.
Be consoled by this word, see you soon.
Dorothee Rajiah