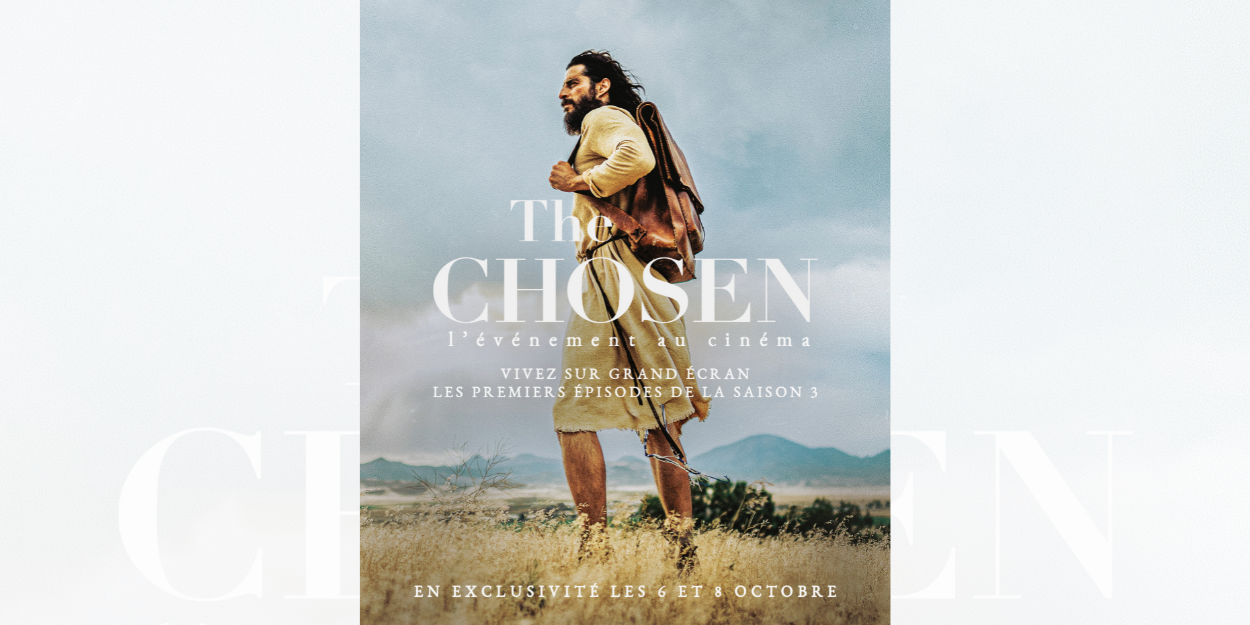 ---
In the weeks and months to come, Saje Distribution will have the immense privilege of promoting and making available to the French-speaking public at the cinema, a certain number of films that we look forward to sharing with you.
These deep and moving projections address different questions about God and faith in very different formats:
- TV Series (The Chosen Season 3),
- Documentary (with Priesthood and Free),
- Action film (with sound of freedom),
- Biopic (with The day you chose life)
- Drama comedy (with The Miracle Club).
We invite you to discover the first images of each of these films and their release dates through this trailer:
The next cinema release will be held on October 6 and 8 with the first episodes in French of season 3 of THE CHOSEN, in the presence of certain fans of the series. Already 100 cinemas across France have opened their ticket offices. Book your tickets now at the venue nearest to you by clicking here.
If you want to participate in the propagation of these films, it is possible! You can choose to become an Ambassador of Saje distribution and thus help communicate in churches, schools or even associations to make these films successful in theaters (locally or on social networks). If this interests you, do not hesitate to register here.
Marie-Laure Liller