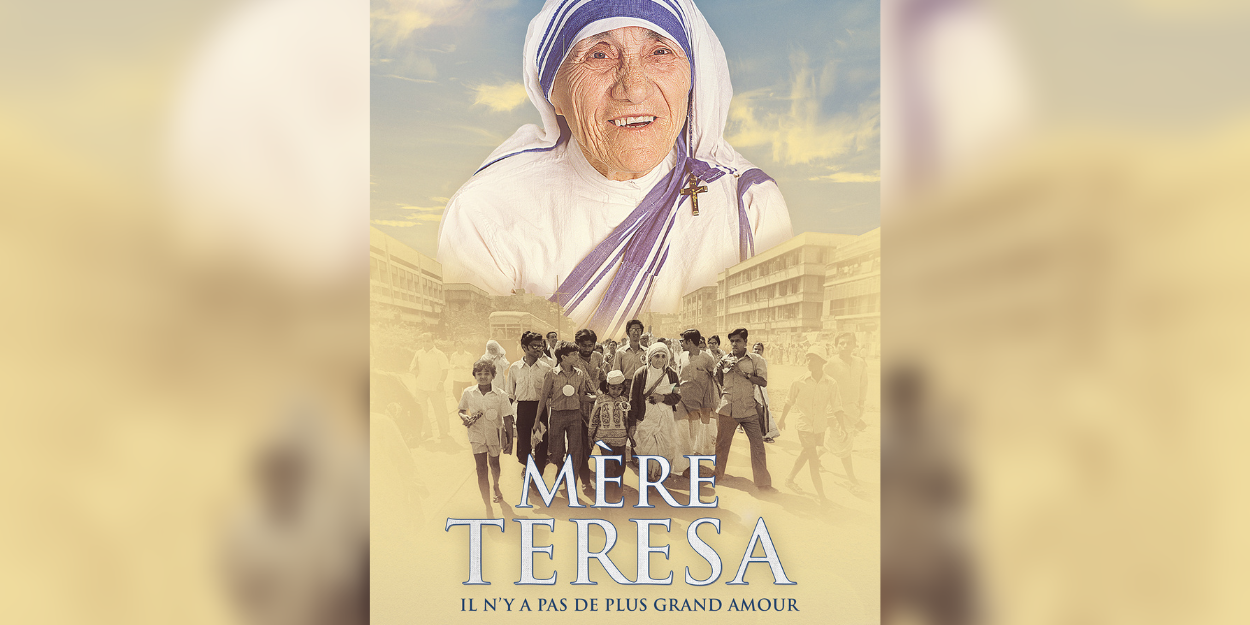 ---
The beautiful documentary directed by David Naglieri on Mother Teresa and the incredible work she founded and which continues throughout the world thanks to the Missionaries of Charity, is now available in DVD et VOD.
This moving film shows how under the impulse of Mother Teresa, through the total dedication of the life of the sisters to the poorest (drug addicts, lepers, dying, handicapped, unborn children, AIDS patients), the Missionaries of Charity ( and through them the Church) continue to approach and deal with what the world considers to be the "waste" of humanity.
The film will be proposed for an E-Cinema session, Saturday April 29 at 20 a.m., on the virtual cinema platform Cuult' (www.cult.fr), with Father Alexandre Robineau.
The opportunity to discuss with him at the end of the session on the internet. If you wish to organize a screening of the film at the cinema near you, do not hesitate to contact the Saje Distribution programming / network team at the following email address: [email protected].
Do not wait any longer to discover the trailer of the film:
Marie-Laure Liller