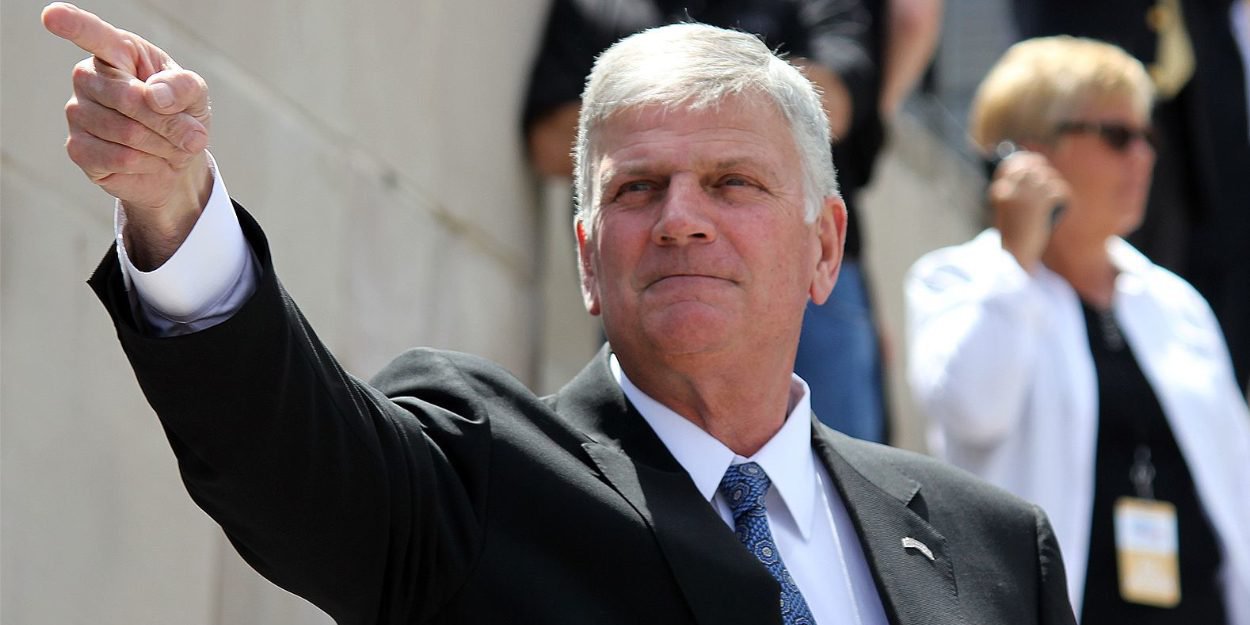 ---
Franklin Graham delivered a powerful message of love and forgiveness at the launch of his UK tour titled 'God Loves You' which kicked off in Liverpool on Saturday May 14.
Despite the controversy created by the display of advertisements promoting the visit of evangelist Franklin Graham to Liverpool, the city's exhibition center was "full to bursting" on Saturday evening for the launch of his British tour entitled "God loves you".
The Mayor of Liverpool, Steve Rotheram, had indeed asked that advertising posters announcing this tour be withdrawn. Asked by the BBC, he said he did not want "the views of a known hateful preacher - who has an appalling record of homophobic and Islamophobic views - to be displayed anywhere" in the city.
For his part, Franklin Graham had declared that there was "nothing offensive" in these advertisements on which appears a photo of the evangelist accompanied by the sentence: "Are you looking for something more? as well as tour information.
according to Christian today, the son of Billy Graham was greeted with a standing ovation on Saturday as he took the stage to preach about love and forgiveness. "God is not dead, he is alive and he is in Liverpool tonight," he said in the introduction.
His message began with a call to turn to the Lord and let go of all things that stand in the way. "Sex, alcohol, drugs, you think it's just new for this generation? No, it goes back to the Bible," he continued, citing the example of the prodigal son.
The evangelist also spoke of loneliness, recalling that Jesus never abandons us.
Referring to the pandemic, the preacher said he prayed for the healing of the UK and other nations around the world.
"The fear that this has caused in people, the lockdowns, the separation, the isolation, all of these things have affected so many people, and we just thank God for being where we are today and we just pray for healing not only for this nation, but for nations around the world who are still suffering from the Covid-19 pandemic. »
At the end of this evening, many people accepted Jesus as their Savior and came forward in front of the stage.
"Remember this, even if you don't remember anything else: God loves you, you have been forgiven. »
Prior to this event, Franklin Graham was interviewed by the Christian Post to talk about this evangelistic tour which will continue in Wales in Newport on May 21, in Sheffield on May 25 and will conclude in London on July 16.
"I think a lot of people are desperate right now and I want them to know that God loves them and cares a lot about them, and that he can take their life and transform it," the pastor said in particular. of this interview.
Camille Westphal Perrier
Image credit: Creative Commons / Wikimedia