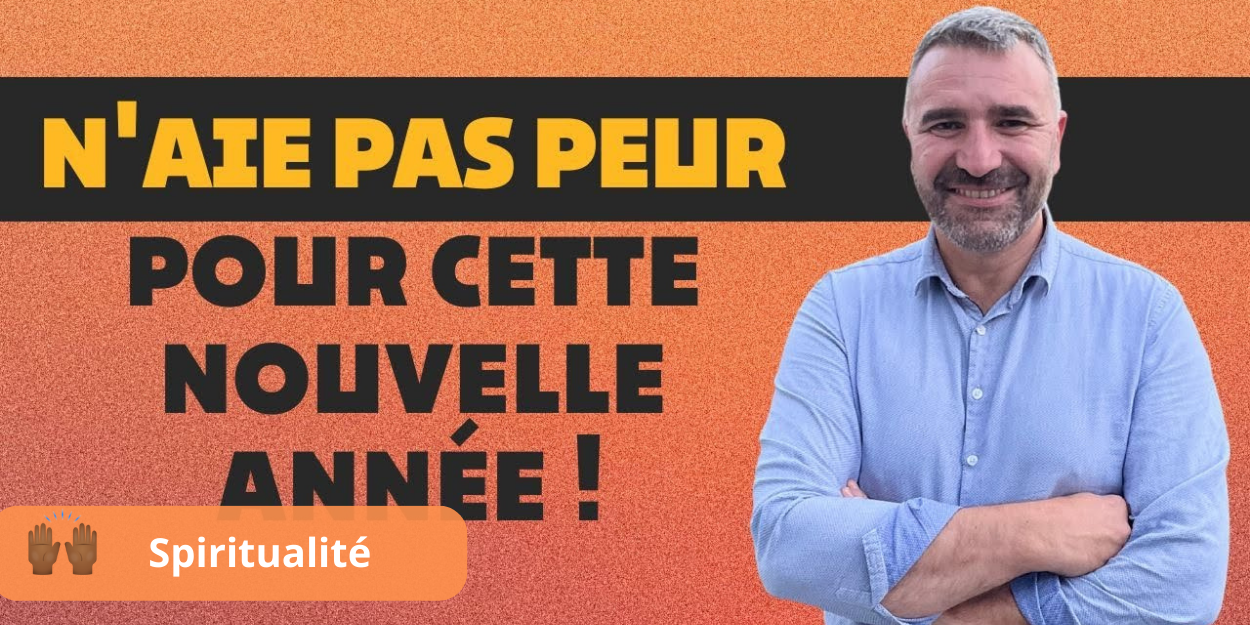 ---
Hello, it is once again a great pleasure and an honor to share the Gospel of the day with you. Today, the text we are reading will make us think, and I hope will encourage you above all, for this new year which is opening before us, which is opening before you. It is in Psalm 32, verse 8, God tells us: "I will instruct you and I will show you the way you should follow, I will advise you, I will watch over you. »
What encouraging words! You and I need direction. And a new year is opening up before us, offering us a field of possibilities, a field of challenges, a field of breakthroughs in all areas. Perhaps it will be the time for sentimental fulfillment for someone who is alone, perhaps it will be the time for professional fulfillment in this year which opens before us, perhaps it will be the time for spiritual grounding for someone, emotional stability, physical healing.
So many blessings are available in this new year! But maybe for someone, maybe for you, my friend, it's a troubled year, a year without vision, you have no visibility, you feel lost , you feel powerless. You don't have a project or you are fearful about this year. The picture is rather dark. You say to yourself there is economic uncertainty, there are ecological dramas, there are wars, rumors of war. I'm not sure I can meet my financial needs. I don't know if I could look at my job, which may be threatened. There are so many possibilities to be afraid, reasons to be afraid.
But God says to you today:
"I will instruct you and I will show you the way you should follow, I will advise you, I will watch over you.
My friend, you would like an answer today from the Lord to say here is this year which opens Lord, I want a word. But maybe you'll get it later; what is certain is that you will receive it at the appropriate time. This is why the Lord says to you with these words: "I will instruct you. So don't stop, my friend, don't be afraid to move forward in this new year.
Be confident that the gaze of the Lord is on you, he will advise you, he will show you the way you must follow, he will instruct you himself. This is what he said, this is what the Lord Jesus himself said to his disciples: "You will be persecuted, you will be asked the reason for your faith. But have no fear and fear not because when the time comes I will give you the lyrics. »
He gives us wisdom, strength, discernment, sometimes the courage to be silent or the courage to speak. He gives us what we need when we need it, so don't be afraid to step into this new year without having everything in your hands, all the answers, all the directions, all the solutions, all the the possibilities.
God will show them to you as you walk. May the Lord give you an excellent year in his presence, may his peace, his grace accompany you and it will be a pleasure by the grace of God to accompany you, me too, throughout with the Gospel from day to day. throughout this year.
Be blessed my friend.
Tony Tornator