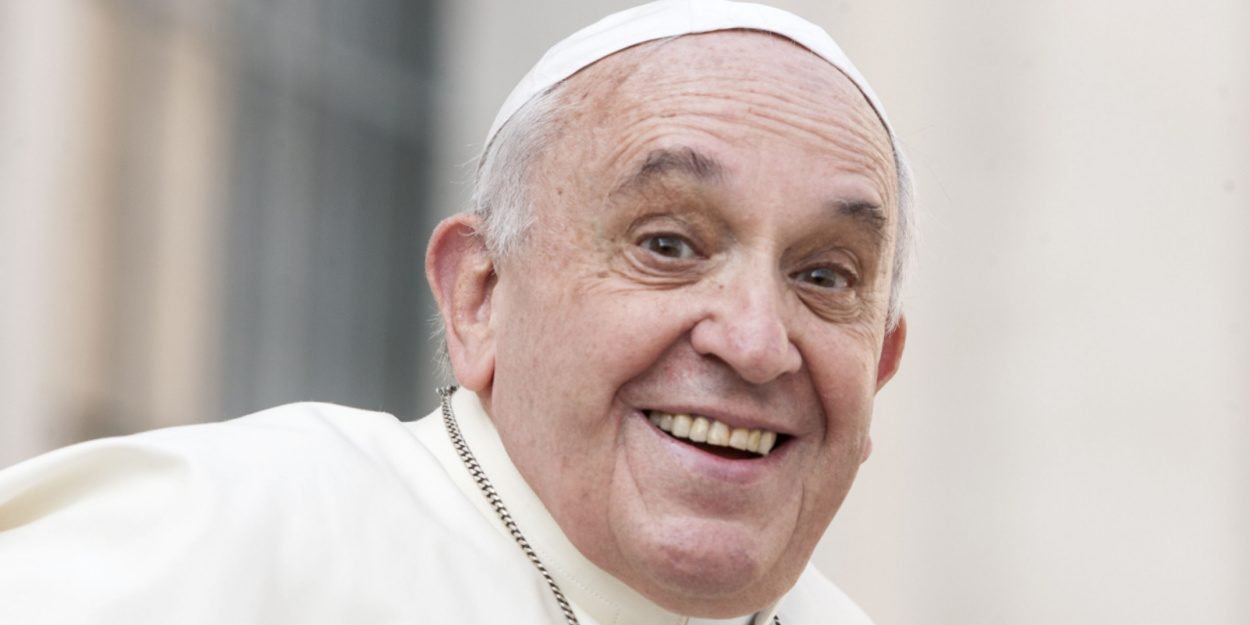 ---
Pope Francis recently gave an interview to the Catholic magazine America. During this meeting, Francis declared that his joy came from the Lord, before dwelling on various subjects such as the right to abortion, sexual abuse in the church or the war in Ukraine.
The American Catholic Magazine America published Monday, November 28 an interview with Pope Francis. A first for the Argentine pontiff, who has never given an interview to an American newspaper before.
BREAKING: Pope Francis denounces polarization, talks women's ordination, the US bishops and more in new exclusive interviewhttps://t.co/GAWWPrz3cJ

- America Magazine (@americamag) November 28st
At the beginning of the interview, the American journalist questions the pope on what makes him "so joyful", affirming that what appeals to the readers of his magazine is to see the joyful nature of the head of the Catholic Church, in all circumstances. Francis replies that he likes to be around, saying that being with people has always given him great joy, but above all points to God.
He adds that what makes him especially happy is having the assurance that God is "at his side".
"But I wouldn't say I'm happy because I'm healthy, or because I eat well, or because I sleep well, or because I pray a lot. I am happy because I feel happy, God makes me happy. (...) Throughout my life, he has always guided me on his path, sometimes in difficult times, but there is always the assurance that one does not walk alone. I have this assurance. He is always by my side. »
Francis then dwelt on the issue of sexual abuse in the church. In particular, he stressed that the church takes responsibility "for its own sin", and tries to move forward as "sinners, trusting in the mercy of God".
"What should the church do then?" Keep moving forward seriously and with shame. »
The pontiff also raised the subject of abortion, which is currently debate in the United States.
"There is a living human being. I do not say a person, because that is debatable, but a living human being. And I raise two questions: is it right to get rid of a human being to solve a problem? Second question: is it fair to hire a 'hitman' to solve a problem? The problem arises when this reality of killing a human being turns into a political issue. »
The pope notably underlined that whatever the question asked, whether it is about abortion or another subject, "we must not lose sight of the pastoral dimension".
During this interview, the Argentine pontiff also addressed the issue of the war in Ukraine. He again insisted that openness to dialogue is the best way to go, before denouncing the "cruelties" of which the Ukrainian people are victims.
"When I speak of Ukraine, I speak of a martyred people. If you have a martyr people, you have someone who martyrs them. When I talk about Ukraine, I talk about cruelty because I have a lot of information about the cruelty of the troops arriving. Generally, perhaps the most cruel are those who are from Russia but are not of Russian tradition, such as Chechens, Buryats and so on. »
"Why don't I nominate Putin? Because it is not necessary, it is already known. However, sometimes people cling to a detail. Everyone knows my position, with or without Putin, without mentioning his name," François added.
At the end of this long interview, the journalist asked him what he would have done differently if he could change something. "Laughing," Francis said he would do everything differently if he could, but he tried to listen to the Holy Spirit.
" All ! All ! I will do everything differently! However, I did what the Holy Spirit told me to do. And when I haven't, I consider it a mistake. »
Salma El Monser
Image credit: Shutterstock/ Giulio napolitano