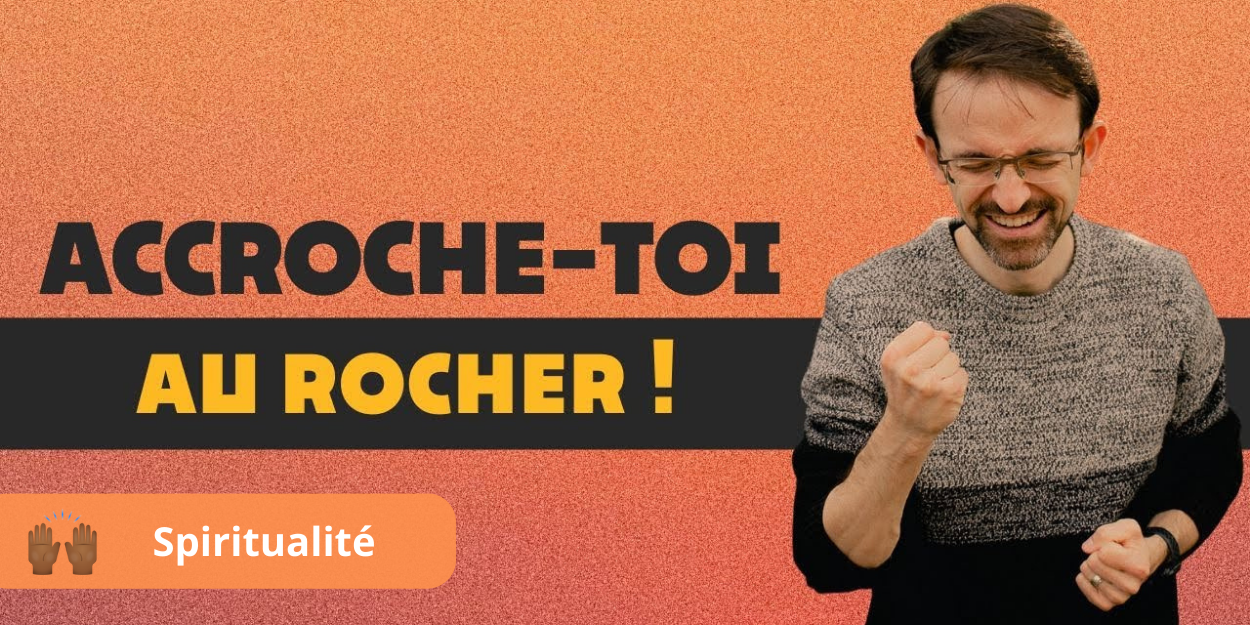 ---
Good morning ! My name is Christian Misch, and today I have the privilege of sharing today's Gospel with you. Today's verse is found in Hebrews, Chapter 10, verse 23, and it reads: "Let us remain firmly attached to the hope that we recognize as true, without flinching, because the one who made the promises to us is faithful" (BDS).
I remember the encounter I had with Jesus when I was 15 years old. That moment when I opened my heart to God and was able to experience the Father's love and presence was one of the most precious moments of my life. I remember, in fact, that my view of God changed dramatically.
I went from seeing God as someone distant, as an implacable and inaccessible judge, to seeing God as someone extremely close. Someone who had loved me so much that he had given his life for me, even though I had done nothing to deserve it. It was then that I began to discover the faithfulness of God.
My days had become a precious daily adventure with God, and my greatest desire was to spend time with Him and learn more about His Word. Does this sound like you, my dear friend? Have you also had moments like this with God? A few months later however, I went through a huge period of doubt. I had already gone through a similar stage just before meeting Jesus, but this one was more intense.
After several days of struggling in my mind and trying to justify my faith, I had a vision. I saw a big tree, like a palm tree, moved by a strong wind. I imagined myself holding on to the branches of this palm tree and being violently moved from side to side by the wind. Immediately, another image came to me: that of a rock. It was a huge, impressive rock, and even though the wind was blowing too, I imagined myself clinging tightly to that rock and saying with my eyes closed, "Whatever happens, whatever happens, I don't I will never let go. »
At that moment, I understood its meaning. If I tried to justify my faith only with logical, scientific or emotional arguments, the enemy could still shake me. It's like clinging to the branches of the palm tree: they are easily moved. However, if I decided to cling to Jesus, the Eternal Rock, with all my strength, without depending on what is happening around me, and with this attitude of "whatever happens, whatever , I will never let go", I will never again be shaken by the enemy!
In fact, in my heart, there was this determination to say: I'm not worried if tomorrow it was announced on TV that a discovery had "proved" that God does not exist, or that there are people who deny their faith, or that things happen in my own life that I sometimes don't understand, or that doubts of all kinds want to come against me.
At that moment, all my doubts disappeared and I found this joy of knowing that God was by my side, and always would be. In fact, this experience marked me so much that since then, during my more than 20 years of walking with Jesus, I have always had this same determination, and my faith has remained unwavering even in the most difficult moments.
My friend, I love today's passage because it invites us to cling firmly to the hope we have in Jesus. Just as I did with the rock, today you have the opportunity to develop unwavering faith in the One who is truly faithful, and in His promises for your life. In both cases, it's a choice: it's up to you. You can continue to live in a palm tree, shaken by any wind, or you can decide right now to cling to this eternal Rock, to cleave even to it, as this passage says, never to let go.
Today, whatever the winds that blow in our lives (illness, scarcity, pain, grief, sadness, family problems ....), may they find us clinging to Jesus, full of faith, full of peace, full of praise to God, and confidently proclaiming all His promises for our lives.
Your victory is found in this unshakable faith! Shine with His light this day, my friend, and never forget: You are a Miracle!
Christian Misch