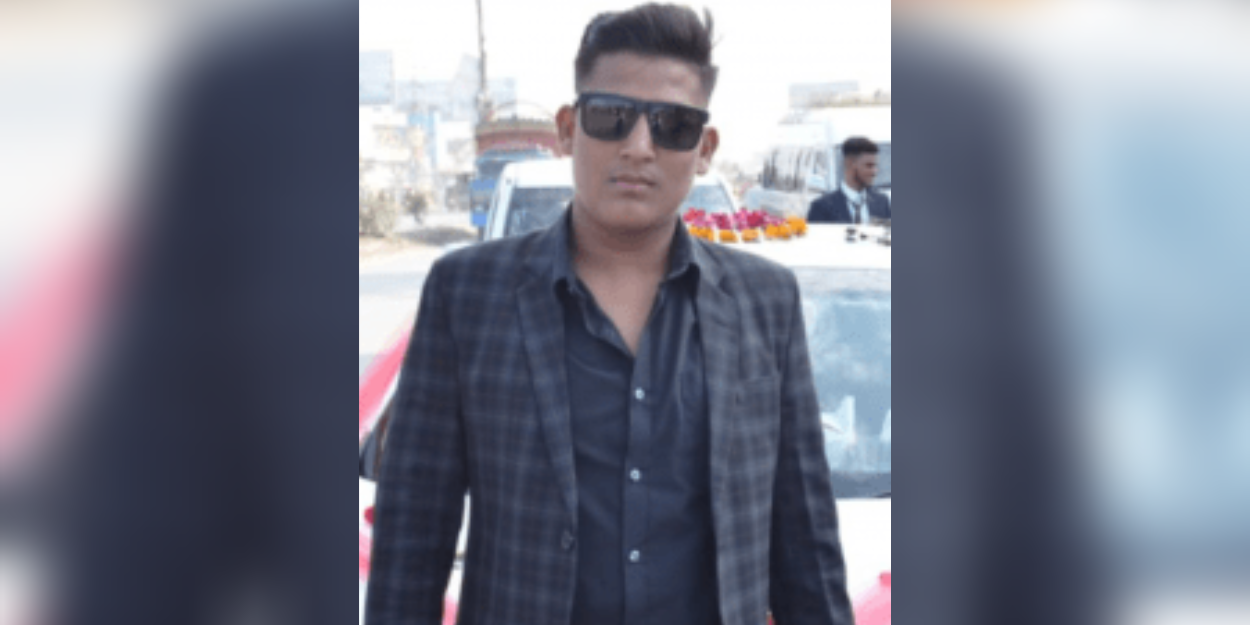 ---
In Pakistan, Adil Babar, 18, and Simon Nadeem Masih, 14, are accused of naming a puppy after the Prophet of Islam.
Adil Babar, 18, and Simon Nadeem Masih, 14, are two Pakistani Christian teenagers who live in Lahore. While they were in the street in front of Adil's house, they were accused of blasphemy by a policeman.
Babar Sandhu Masih, Adil's father, heard a commotion outside his home. As he left, he saw a policeman, Zahid Sohail, beating the two young men.
"Sohail first alleged that he was walking past the two boys when he heard them 'disrespecting' the Prophet Muhammad and then laughing about it," he tells Morning Star News, "he started beating Simon, and when Adil tried to save him, Sohail also attacked him".
"Both boys categorically denied Sohail's allegation and said they had said nothing that implied a mention of the Muslim prophet," he continues, "when neighborhood elders asked Sohail to justify his accusation, he failed to satisfy them and left".
Adil and Simon were taken into custody the same evening. In the intervention report, Adil's father read that the two teenagers are accused of calling a puppy "Muhammad Ali", which constitutes blasphemy under Pakistan's Penal Code.
For him, "Sohail invented a false accusation against our children after failing to convince the inhabitants of his earlier allegation".
Samina Nadeem, Simon's mother, discusses the context of the drama.
"On May 18 around 16:30 p.m., my son Simon and his friend Adil Baber were playing outside our house. Adil uses Naswar (a smokeless tobacco product commonly used in Pakistan), while my son Simon mocked Adil for addiction to Naswar, he would ask Baber to spit Naswar from his mouth. 'Muhammad Ali' is the brand name of the Naswar he takes. While the two boys were talking about the brand, at the same time Zahid Sohail, a policeman, passed by and heard them. Without knowing the facts, he started beating the children, saying they were committing blasphemy. Sohail did not bother to find out the facts but started shouting and accusing the blasphemy boys. He was making noise on purpose, so within minutes several people gathered and Sohail told everyone that these boys had committed blasphemy."
The crowd started to get angry. Babar, Adil's father, began to pray.
"We were praying in our hearts and doing our best to calm the crowd down as we knew what chaos could ensue. Joseph's colony. I continued to pray that none of the past incidents would happen again here, and God heard my prayers."
He explains that the police calmed the crowd.
"I decided to hand my son over to the police, but I also sat in the police van and went to the police station with them to ensure my son's safety and also to assure my son that he's not worried, I'll do whatever I can," he explains before adding, "it was scary when I was sitting in the police van as several people ran towards the van to catch me and my son with the intention of killing each other, but the police saved our lives".
Nasir Saeed, of the CLAAS organization, denounces "the abusive use of profanity is commonplace".
"The lives of Christians are constantly threatened," he said. "Again, these laws appear to have been used to settle personal scores, and the prosecution and arrest of these two teenagers could have lasting consequences on their lives and those of their families and communities," said the president. founder of Christian Solidarity Worldwide, Mervyn Thomas.
"We call for their immediate and unconditional release, and that of all those imprisoned or detained on similar charges, and we reaffirm that Pakistan's blasphemy laws are completely incompatible with the right to freedom of religion or belief. conviction and must therefore be urgently reviewed, with a view to their complete repeal in the future."
MC