Detained in a container and then in an underground cell, a Christian testifies to the persecution in Eritrea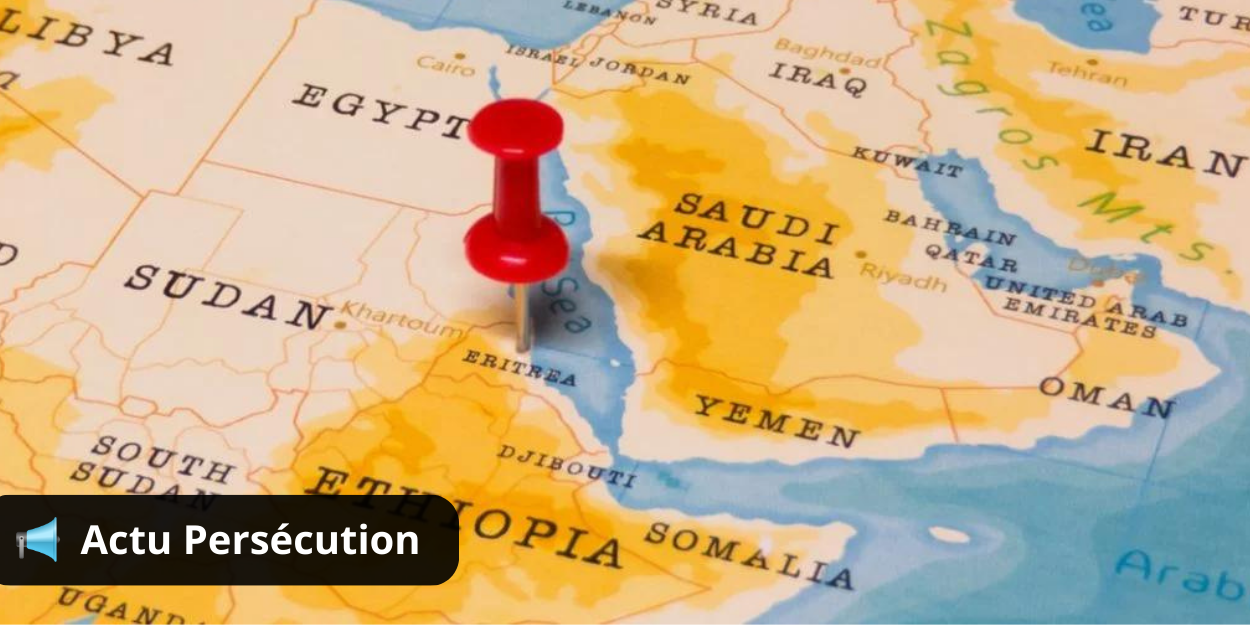 ---
"The sticks weren't falling on me but on Jesus, so I could endure the beatings. He has always been with me in suffering, so even in this we are victorious. »
While a new wave of arrests has just taken place in Eritrea, where 44 Christians have been placed in detention, International Release gives voice to Twen Theodros, an Eritrean Christian who was imprisoned for 16 years because of her faith.
She was only 21 when she became a Christian. Two years later, in 2004, Twen was arrested and detained for a month. "Was I ready to give up my family, my education, my job, all the things I love the most? And what about my life? ", she wonders then before affirming, "I remembered the biblical verse on the fact of giving up everything for Christ, and I made my decision on the spot".
That same year, during a prayer vigil on New Year's Eve, Twen was arrested and placed in a shipping container for nearly three years at Mai Serwa prison near Asmara.
The guards pressured her, wanting her to renounce her Christian faith "by force". But the young Christian was thinking of the verse from the Gospel of Matthew.
Whoever recognizes me before others, I will also know before my Father who is in heaven. But whoever denies me before others, I will deny him before my Father who is in heaven.
"I began to rejoice," she said then, "God wanted to show his glory in my life."
Twen is then sent to an underground cell, in scorching heat. An opportunity for her to rejoice.
"My heart was full of joy, because I was with other Christians. »
This is where the beatings by the guards began. "They were well trained in torture," she recalls. But Twen remained faithful to her faith and affirmed to them: "God gave me life; to give him my life is a small thing".
She began to love her persecutors, to pray for them, so that God would forgive them. Then she had a dream, in which Jesus took a girl in his arms, and received the blows for her.
"A man, who looked like Jesus, was holding a girl in his arms. The girl was happy and having fun, but the man was in deep distress, as he protected her from the blows. The sticks weren't falling on me but on Jesus, so I could endure the beatings. He has always been with me in suffering, so that even in this we are victorious".
Twen was eventually released in the amnesty of 200 prisoners of faith. "Your prayers have saved me," she announces to the Christians of the world, "this victory is a victory for all of us".
MC