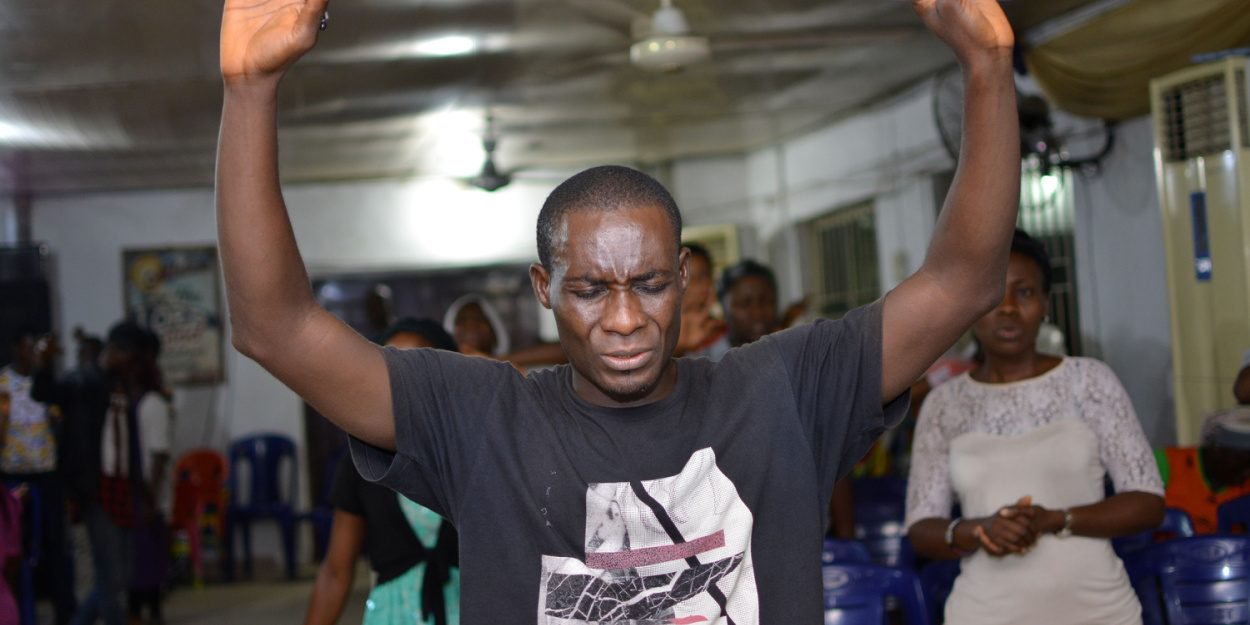 ---
At the end of last November, evangelical leaders gathered for three days of strategic consultation of churches and leaders in Abuja, the capital of Nigeria, to propose paths for a better society politically and economically as well as better coexistence. religions. As the February 2023 general elections draw near, evangelicals and Catholics fear violence.
Despite their immense underground and even forest wealth, African countries are struggling to emerge. The causes are structural, circumstantial and even sometimes linked to beliefs. The young South Sudan is particularly confronted with the fact that only 3 to 5% of the population speaks English. Another example, the South African Minister of Health had proposed in 2006 to his compatriots to consume in particular beets and lemons to fight the scourge of AIDS which is ravaging their country.
In addition, Nigeria faces seemingly endless violence against Christians from jihadist groups and some Muslim Fulani herdsmen.
Nigerian Evangelical and Catholic Churches organized a day of prayers on November 4, considering that this is an imperative in view of the elections "given the fact that [their] nation is currently going through a very difficult period, despite its abundant natural, human and material resources".
The Christian Association of Nigeria laments that despite having "everything it would take to be one of the greatest nations on earth, the country has still not reached the place it should have today. 'today, this because of some internal problems'.
Asked by Wissam al Saliby, representative of the World Evangelical Alliance to the United Nations, after three days of discussions between the churches, Pastor James Akinyele said he expects evangelicals to maintain or even increase dialogue with the government so that the number of kidnappings or terrorist attacks decreases :
"We think there should be some pressure on the government to bring the perpetrators of these crimes to justice, no matter who was killed, what communities are attacked. »
Akinyele, also secretary general of the Nigeria Evangelical Fellowship, insists on the importance of guaranteeing the safety of all to pray, whatever their beliefs, and to wish for a dialogue between the different communities in order to build a prosperous country:
"We would like to see an increased level of dialogue between the divided ethnic and religious groups in the country. The narrative is not very pleasant and everyone seems hurt, some more than others […] but if there is no conversation between Muslims, Christians and perhaps other religious faiths , we will not be able to solve this problem. »
The commitment of evangelicals in question
The same goes for Reverend Goodwill Shana, the current president of the Association of Evangelicals in Africa and a member of the anti-corruption NGO Transparency International in his country, Zimbabwe. Shana, present at the days of meetings in Abuja, and Akinyele then met with Catholic leaders in Nigeria to find a platform for proposals to promote peace.
Selon's, Africa's main problem is corruption, and he cites the northern sector of the city of Bulawayo in Zimbabwe where the death rate among pregnant women is very high due to the lack of ambulances. The vehicles are recovered by members of the government. He believes that the other problem in Africa is the weak commitment of evangelicals, less than that of Catholics.
Giving the example of his country, where 60% of the population is Evangelical, he describes a situation where Christians do not mobilize much because they consider that politics is dirty or tend to consider that their duty is to help their neighbors directly, without trying to remedy the causes of the problems.
Shana cites other countries where evangelicals are in power such as Malawi led by a former Pentecostal pastor, Lazarus Chakwera, or Kenya presided over by William Ruto, an evangelical. However, the latter is very controversial. Moreover, the presence of evangelical Christians at the helm of various African countries also results in mixed results.
Former Ethiopian Prime Minister Ahmed Abiy, evangelical and awarded the Nobel Peace Prize in 2018 for bringing peace between his country and Eritrea, was then heavily criticized for his ferocious will to quell the Tigrayan rebellion, without planning an escape route for peace negotiations. For his part, the President of Nigeria Goodluck Jonathan, an evangelical, condemned the attack on Charlie Hebdo while observing a virtual silence on large attacks by Boko Haram in his own country, while campaigning for re-election in 2015.
Jean Sarpedon
Image credit: Shutterstock / ariyo olasunkanmi