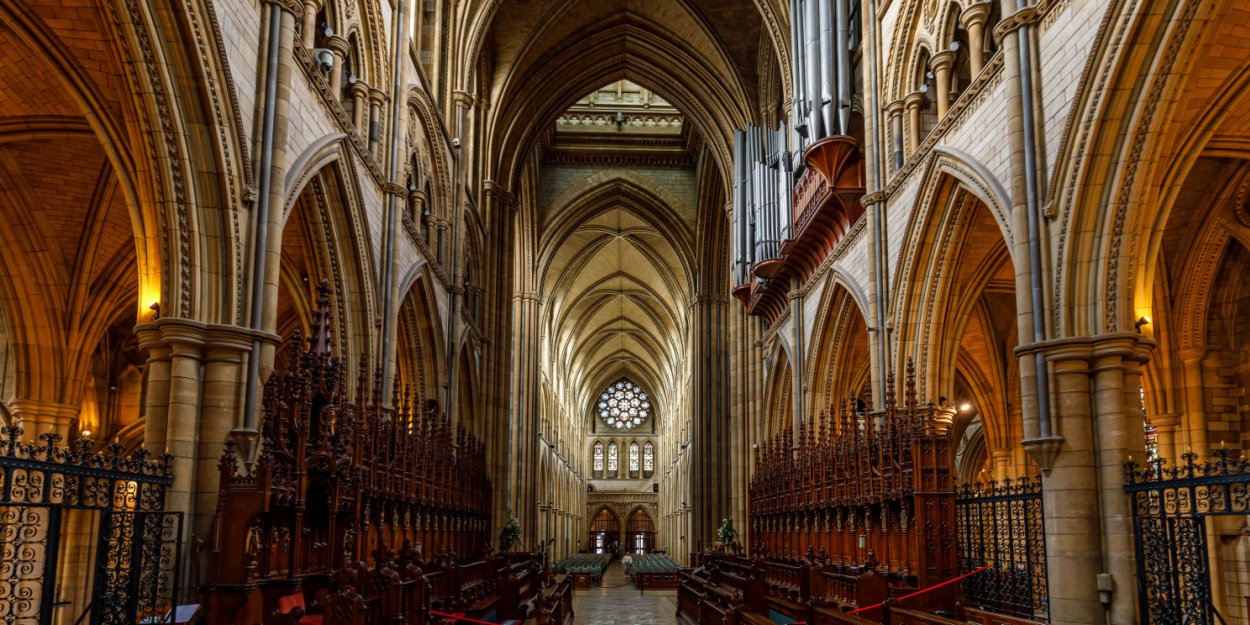 ---
Fines for silent prayers outside abortion clinics, street preacher convicted at first instance for not using transgender person's claimed pronoun, would UK become a country of intolerance and hostility to transgender people? Christians? US lawmakers speak out against what they see as growing persecution.
Four centuries ago, Protestants influenced by Calvinism left the UK after being banned from all public office because of their criticism of the Church of England. These Puritans, the first European inhabitants of America and known as the Pilgrim Fathers, have entered the memory of the United States which has given itself, since Democratic President Franklin Roosevelt's speech on "the four freedoms" mission to watch over the right to choose one's belief throughout the world. In that 1941 speech, the US president said, "Second is the freedom of everyone to honor God as they see fit — anywhere in the world."
Whether it's elected officials, the Commission on Global Religious Freedom (USCIRF) or the United States Goodwill Ambassador for Global Religious Freedom (a Muslim since 2021, Rashad Hussain) , Washington intends to denounce attacks on freedom of belief and worship. In this vein, seven members of Congress co-signed, on March 15, a letter addressed to Ambassador Hussain, written by Republican Representative of Texas Chip Roy, asking him to turn his attention to the worsening treatment of Christians in the United Kingdom, the closest ally of the United States.
Penalties for silent prayers
The letter mentions the case of Adam Smith-Connor, ex-serviceman fined £100 for praying silently outside an abortion clinic in Bournemouth, southern England. The man said he regretted paying for his girlfriend to have an abortion 22 years ago and was praying there for his child's soul. A municipal official reported to him that he was in breach of a public space protection order (PSPO), a regulation which creates a buffer zone the size of a football field around the clinics concerned and in the perimeter of which it is inter alia prohibited to pray.
At least five municipalities have adopted PSPOs, say the eight signatories of the letter that "the UK has embarked on a worrying path which could lead to existential threats to freedom of expression, freedom of religion and even freedom of thought."
Regarding this last freedom, it was overlooked when the agents inquired as to why Smith-Connor was praying. Indeed, these ordinances specifically target anti-abortion prayers and all activities related to these beliefs such as kneeling or making the sign of the cross.
On December 6, Isabel Vaughan-Spruce, a Catholic anti-abortion activist, was arrested by the police. after telling officers she 'maybe prayed' in her heart, while in the buffer zone around an abortion clinic in Birmingham. In this same city in central England, a Catholic priest, Father Sean Gough, had also been the subject of prosecution. The two Christians won their case in court on February 16. Outside the court, one of the protesters held a sign reading "Praying is not a crime. HRA 1998".
The HRA (Human Rights Act) transposes into British law the European Convention on Human Rights, Article 9 of which guarantees freedom of thought, conscience and religion. A freedom increasingly threatened according to organizations such as Christian Concern (Intergovernmental Panel on Climate Change) and the Alliance Defending Freedom UK.
What worries the signatories of the letter is that these measures could extend to two nations of the kingdom. "Parliament is considering legislation that would establish these religious freedom censorship zones around abortion centers across England and Wales, and recently rejected amendments to this legislation which would have clarified that silent prayer and consensual conversations cannot be considered crimes," they stress, adding that "arresting individuals for silent prayer is a crude, aggressive and needlessly escalating attack on fundamental freedoms."
While Foreign Secretary Jeremy Hunt had commissioned Philip Mountstephen, Bishop of Truro, to study the persecution of Christians around the world and to establish a relationship with recommendations that the government has accepted in June 2019, the United Kingdom sees many cases of sanctions against believers, particularly in terms of sexuality and gender, observes Andrea Williams, chief executive of the Christian Legal Center (CLC) based in London and linked to Christian Concern.
According to her, her non-profit organization founded in 2007 handles about 1 cases each year of people in difficulty because of their faith and receives almost daily calls from parents angry at the ideologization of the school.
Gender issues and religious freedom
Among CLC clients, Dr. David Mackereth fired by the Department for Work and Pensions, at the age of 56, because he had not used the pronoun wanted by his transgender patient, but the one relating to his biological sex. Justice estimated in 2019 that his religious convictions did not respect the human dignity of his patient. The doctor's testimony will be examined on appeal on March 28 and 29. A teacher was fired for the same reason and lost in court, in the High Court of England and Wales last October.
"If I had been told all this in the 1980s, it would have been as if someone had told me about Mars," says Williams, who adds that such a way of thinking was foreign to Most people.
However, notes Tim Wyatt, in Premier Christianity, sanctions against Christians who have lost their jobs because of their opinions or the expression of their faith in the context of their work are most often quickly overturned by the courts.
Jean Sarpedon
Image credit: Shutterstock/ Dave Colman