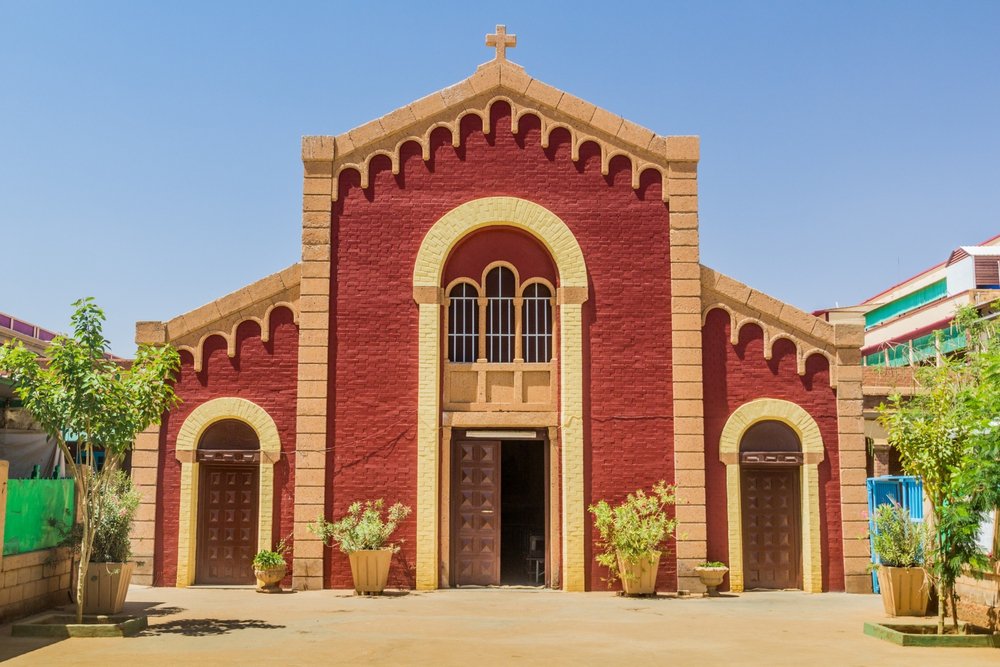 ---
Sudanese Christians were injured on Sunday by shooting at a church in the suburbs of Khartoum, announced the camps of the two generals who are vying for power, passing responsibility for this attack.
"In line with its violations of all international laws and customs, the Rapid Support Rebel Militia fired on Christian worshipers in the church (in the neighborhood of) Massalama in Omdurman," the army said in a statement. of General Abdel Fattah al-Burhane, in reference to the paramilitaries of the Rapid Support Forces (RSF).
"The FSR deplore the shootings from an extremist terrorist group linked to the putschist forces in the Mar Girgis church in the Al-Massalama district in Oumdourman, which seriously injured the faithful", indicate the paramilitaries of General Mohamed Hamdane Daglo in a press release.
They denounce "the slander campaigns targeting our forces, which include a significant number of Christians".
The emissaries of the two rival generals are currently discussing in Jeddah, Saudi Arabia, the application of the "declaration for the protection of civilians in Sudan" which they signed there on Thursday evening.
This document negotiated under Saudi-American mediation provides for the creation of "safe passages" to allow civilians to leave the areas of clashes as well as the facilitation of the delivery of humanitarian aid.
On the other hand, he does not mention a truce, but only future negotiations for a temporary ceasefire, and even later "extended discussions for a permanent cessation of hostilities" which left some 750 dead in four weeks, more than 5.500 wounded, as well as more than 900.000 displaced persons and refugees.
The authorities estimate the proportion of Christians in the population at 3%, but the Christian Churches of Sudan claim a higher percentage.
This minority includes Copts, Catholics, Anglicans and other faiths, many of whom were driven underground under the military-Islamist dictatorship of General Omar al-Bashir (1989-2019).
The Editorial Board (with AFP)
Image credit: Shutterstock / Matyas Rehak