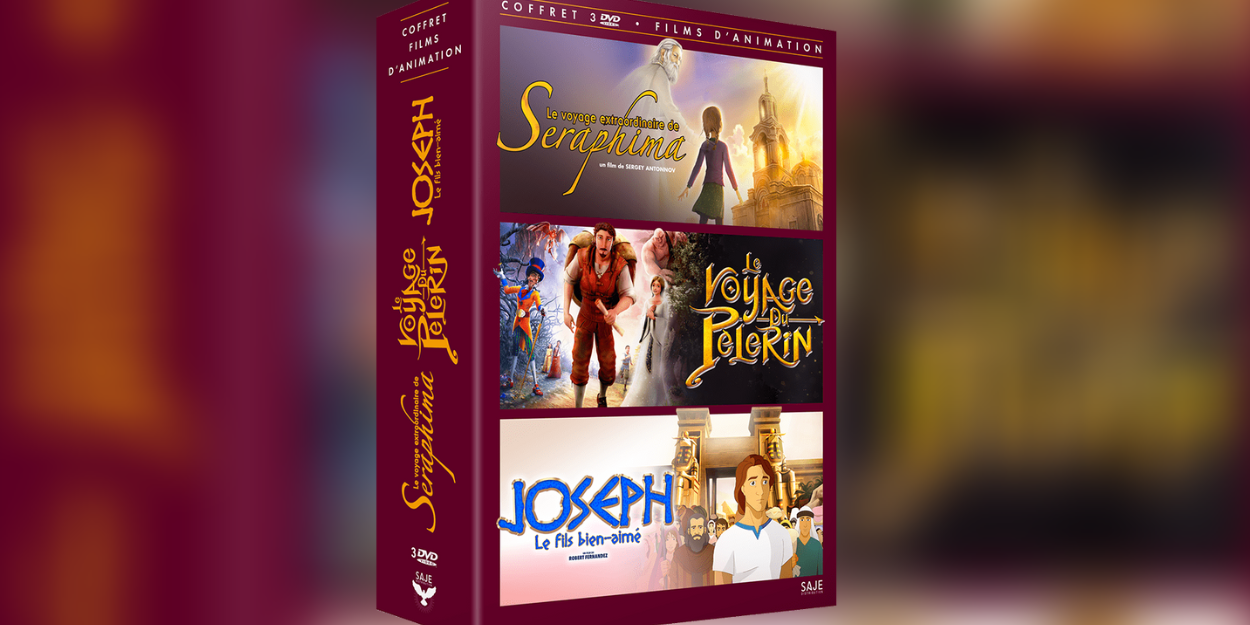 ---
The months of May and June are often synonymous with end-of-year gifts for teachers, gifts for faith holidays, not to mention Mother's Day and Father's Day. To help you with your gift ideas, Saje distribution offers you a unique gift: DVD boxes inspiring!
For children, you can count on a special Animated Films box set, bringing together 3 flagship titles: The Pilgrim's Journey/ Joseph: The Beloved Son/ The Extraordinary Journey of Seraphina. Through this box, children will be able to discover stories that will take them on a journey through initiatory tales.
For the older ones, a special box inspired by true stories is available. This box set includes the following 3 titles: I am not ashamed/ The Voice of Forgiveness/ I still believe in. With the three titles included in this set, Saje distribution invites you to discover three stories, full of love, forgiveness and encounters.
Many other boxes are available on the store of Saje Distribution online, or at your usual bookstore. It is also possible to offer months of subscription or films directly on the online platform saje+.
You will be able to find a special box Inspiring women (Maria Montessori/ Mother Teresa/ St. Rita), Or A Quest for Faith box set (Dieu n'est pas mort/ jesus investigates/ God is not dead 3), without forgetting the box containing seasons 1 and 2 of the series The Chosen.
One thing is certain, for the celebrations of faith, you will not lack inspiration this year.
Marie-Laure Liller