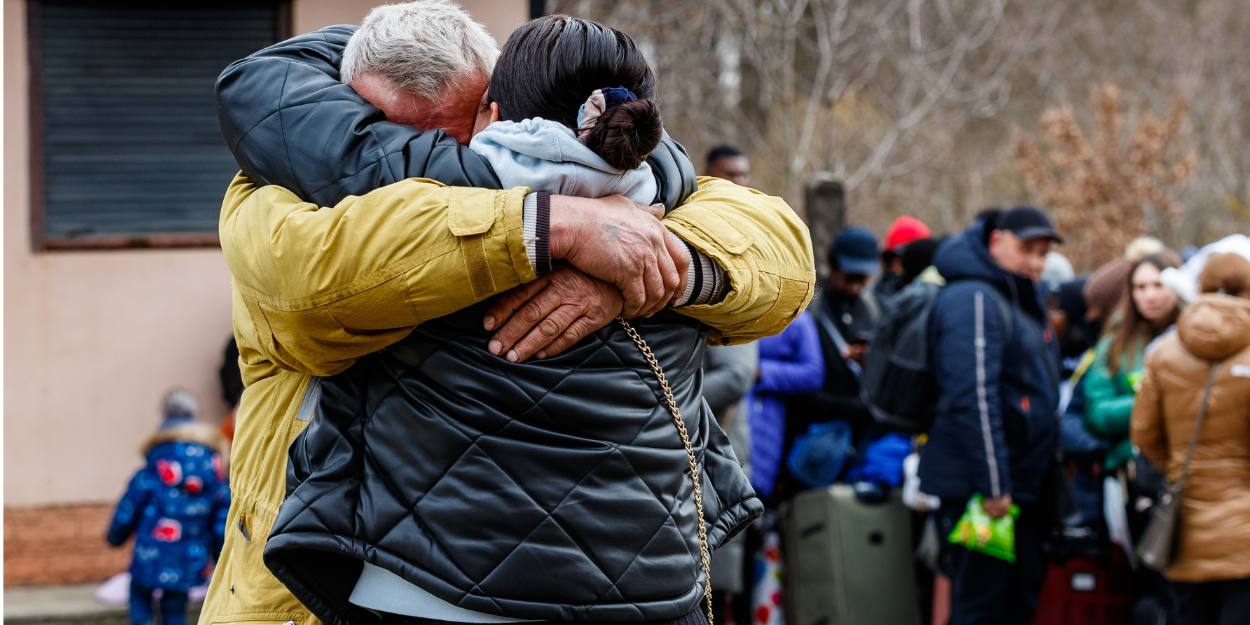 ---
The Ukrainian conflict has generated nearly 8 million refugees, of whom approximately 100 are currently in France. Faced with this observation, many Christians have organized themselves to help them, through associations or by offering to accommodate them in their homes.
From the first days of the conflict, the number of people fleeing the conflict in Ukraine has passed the 1,5 million mark. A year later, the United Nations High Commissioner for Refugees (UNHCR) counts more than 8 million refugees, i.e. nearly 20% of the population.
French Christians open their homes or premises to refugees who have fled the war in their country, in response to the call of the Gospel of Jesus Christ. This Christian solidarity has made it possible to create bonds of friendship and fraternity despite numerous material, financial and administrative difficulties.
Evangelical Focus went to meet these committed Christians.
The Baptist Church of Pastor Kévin Mickaël Commere, located in Montbéliard in eastern France, took the initiative to make the apartment above it available for a Ukrainian family of four.
Arrived on March 28, the grandmother, her daughter and her children, called this small apartment "their house". Despite the uprooting they are experiencing, they "feel safe" and expect "God to intervene for the salvation of their compatriots". Because they are Christians, the pastor explains that they were able to share moments of prayer and thus put their faith, in these troubled times, in common.
"Halyna, Tanya and the children are Christians which has been a blessing and makes it easier. It has been a joy to pray with them, to cry with them, to cry out to God with and for them."
In a village in La Deule, near the Swiss border, Delphine welcomed four women, members of a church in kyiv.
Together, they went to Delphine's church, which set up a translation system to enable them to follow the service. This common faith brought them closer and allowed them to experience particularly strong spiritual times.
"We were able to share moments of prayer in different languages ​​and to experience the strength of fraternity and of a faith greater than the differences of culture".
The one who welcomed these Ukrainians was taught by their "total trust in a sovereign God". They never gave up, repeating to themselves that "nothing that happens is beyond His control".
"We saw the hand of God. Clearly. Deeply. He showed us that he was before us every step of the way. And despite the problems and difficulties, I am still amazed at how much we can see God working and do wonderful things when each of us simply obeys our call."
This experience is to be encouraged and supported because it shows that fraternity and solidarity are essential values ​​in our society, transcending borders and cultures.
Melanie Boukorras
Image credit: Shutterstock / Yanosh Nemesh