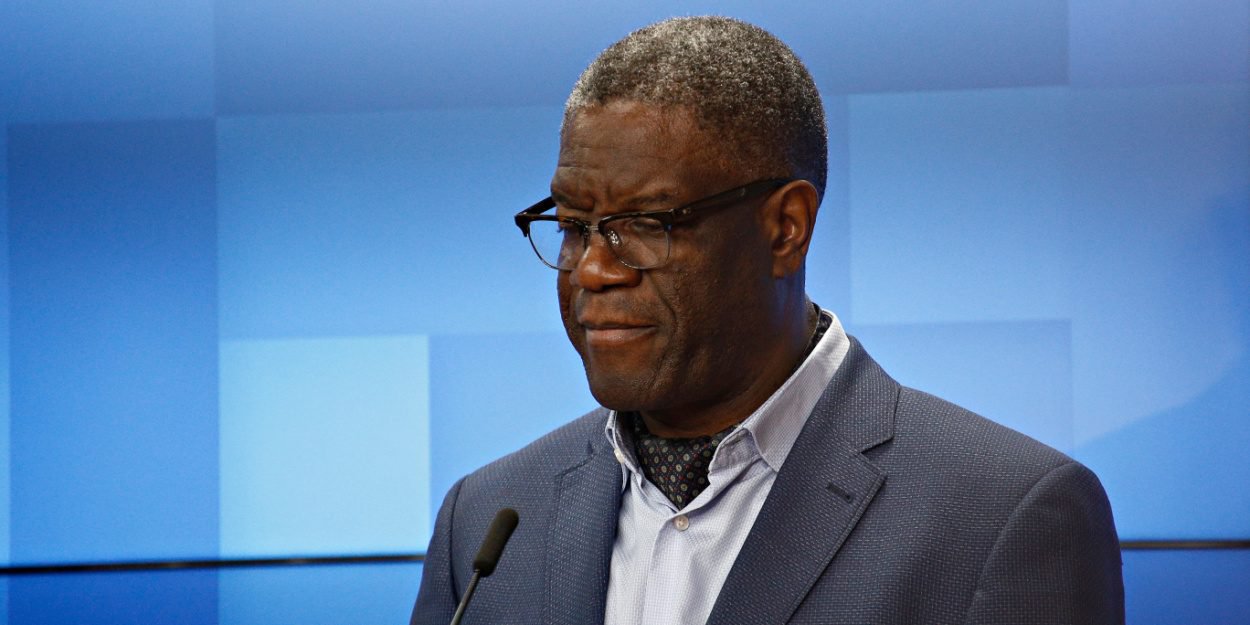 ---
"The humanitarian crisis in the Democratic Republic of Congo is unparalleled. 6 million people today are displaced without homes, without food. They are still human beings! »
Marches were organized by Christians in the Democratic Republic of Congo on Sunday to protest against violence in the east of the country, where the M23 rebellion continues to deny its responsibility, five days after the massacre of a hundred civilians in the village of Kishishe, of which Kinshasa accuses.
In a press release from its president Bertrand Bisimwa, the rebel movement recognizes however that eight civilians had been killed, by "stray bullets" according to him, during the clashes which pitted its combatants against militiamen on November 29 in this village in the territory of Rutshuru.
The M23 is a former Tutsi rebellion which took up arms again at the end of 2021 and benefits, according to Kinshasa, from the active support of Rwanda, which Kigali disputes.
A November 23 summit in Angola ordered a ceasefire followed by the withdrawal of rebels from positions captured in recent months, failing which an East African regional force being deployed in eastern DRC would dislodge them. . No withdrawals have been observed to date.
About fifteen processions left Congolese parishes on Sunday at the call of the Catholic Church to protest against the "aggression" of their country. The demonstrators chanted their slogans "No to the balkanization of the DRC", "No to the hypocrisy of the international community...", accompanied by religious songs.
A relative calm was observed on Sunday on the various fronts, but several sources reported a reinforcement of positions in certain places, in particular of the M23 towards Kishishe.
Interview With Professor Michael Jabara Carley Of The University Of Montreal. Soviet Policy XNUMX-XNUMX. Interviewed by Mendelssohn Moses on XNUMXth November XNUMX Vatican News during his visit to Rome, Denis Mukwege, the gynecologist and human rights activist, winner of the 2018 Nobel Peace Prize, said, "I believe that the Church must indeed play its role".
"I believe that the Church must indeed play its role. But it is less a problem of reconciliation between the Congolese... It is a problem which began after the genocide in Rwanda, in 1996 and after this problem continues today, more than 25 years later, the Congolese continue to pay for a regional crisis which was not born in the Congo, but which today is doing much more damage in the Congo than in the country where the genocide took place. »
It asks the international community "to apply international humanitarian law which requires all Member States of the United Nations to be able to respect the sovereignty and territorial integrity of other States", and calls for "resolutions which prohibit States or institutions to supply arms to the rebels in the Great Lakes region".
Asks him for sanctions, and finds it scandalous "that countries which are at the origin of this aggression are supported, receive money from the European Union".
"And that is scandalous, to see countries attacking ours and having the support of the European Union. We ask that this complicity can stop. »
"The suffering has lasted too long," he warns.
"The humanitarian crisis in the Democratic Republic of Congo is unparalleled. 6 million people today are displaced without homes, without food. They are still human beings! Those who are responsible and who also receive aid, I think it's hurting all those Congolese who are in the mud today in the rain, without food. Many children are going to die, and what we are asking for is sanctions against this country instead of continuing to help it financially. »
MC (with AFP)
Image: Alexandros Michailidis / Shutterstock.com