Dedicated to the commitment of young people, the book "Lance-toi !" will be released on May 12, 2023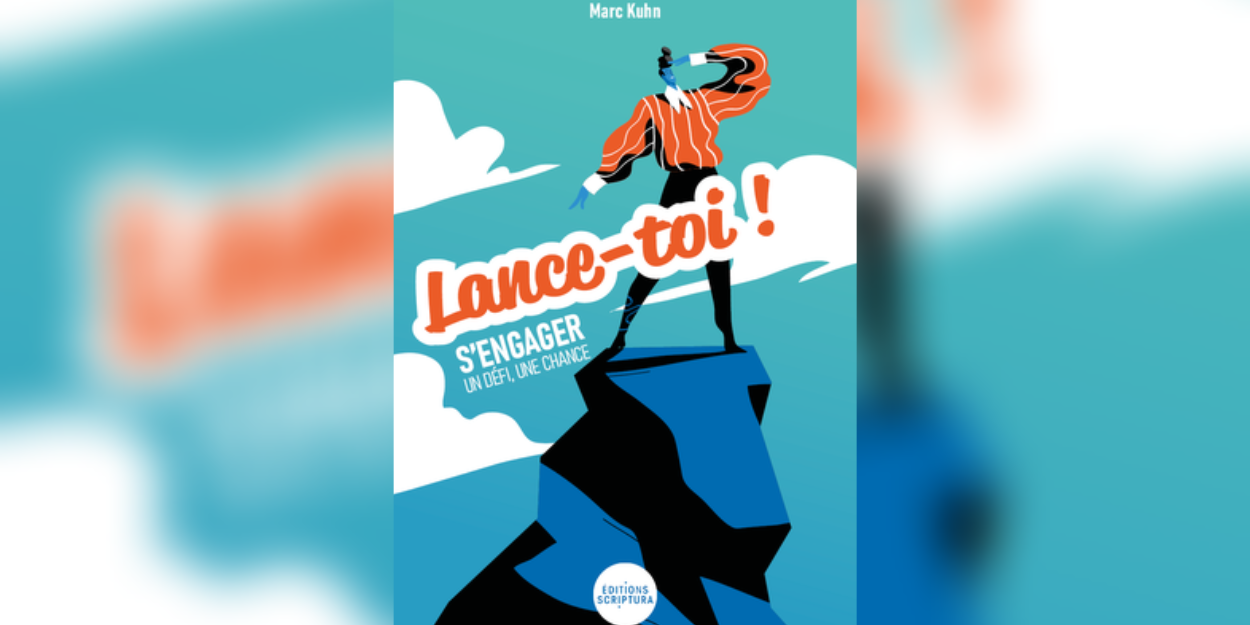 ---
"Go ahead !" is the name of the new book by pastor who knows young people well, Marc Kuhn. This book, which will be released on May 12, 2023, is dedicated to the commitment of young people. He delivers an honest look at the fears and enthusiasms of young people and shares the questions and testimonies of those who get involved.
Written by a pastor who knows the youth well, "Launch!" is a book that addresses youth engagement in a relevant way, but is also aimed at youth leaders and parents.
With its 14 chapters written in direct language and accessible vocabulary, the book offers an honest perspective on young people's fears and hopes, asks questions and provides answers from committed people, as well as an array of enlightening and inspiring.
"A life without commitment is ultimately a life in black and white, without color and without much meaning. In this book, I would like to encourage you in what you are already living, and also give you or rekindle your desire to start new challenges."
In this book, Marc Kuhn explores the obstacles that sometimes prevent us from acting, but also the factors that push us to act, while underlining the incredible dynamism that God inspires in those who rely on Him.
Throughout the 184 pages, Marc uses biblical passages and concrete examples to stimulate our reflection and challenge us.
"If you really want to get involved, but don't dare to start, this book is for you!"
After working for ten years as a specialist teacher with teenagers in difficulty, Marc Kuhn became involved in the ministry of youth pastor in various churches. Today, he continues his pastoral work as pastor of the Evangelical Mennonite Church of Geisberg in Alsace. Her greatest passion is encouraging others to get involved.
You can view an excerpt by clicking on the following link: https://issuu.com/editionsscriptura/docs/sb0036_-_issuu
"Go ahead !" will be available from May 12 in bookstores and on the website of Bibli'O editions: https://www.editionsbiblio.fr/jeunesse/lance-toi
Salma El Monser