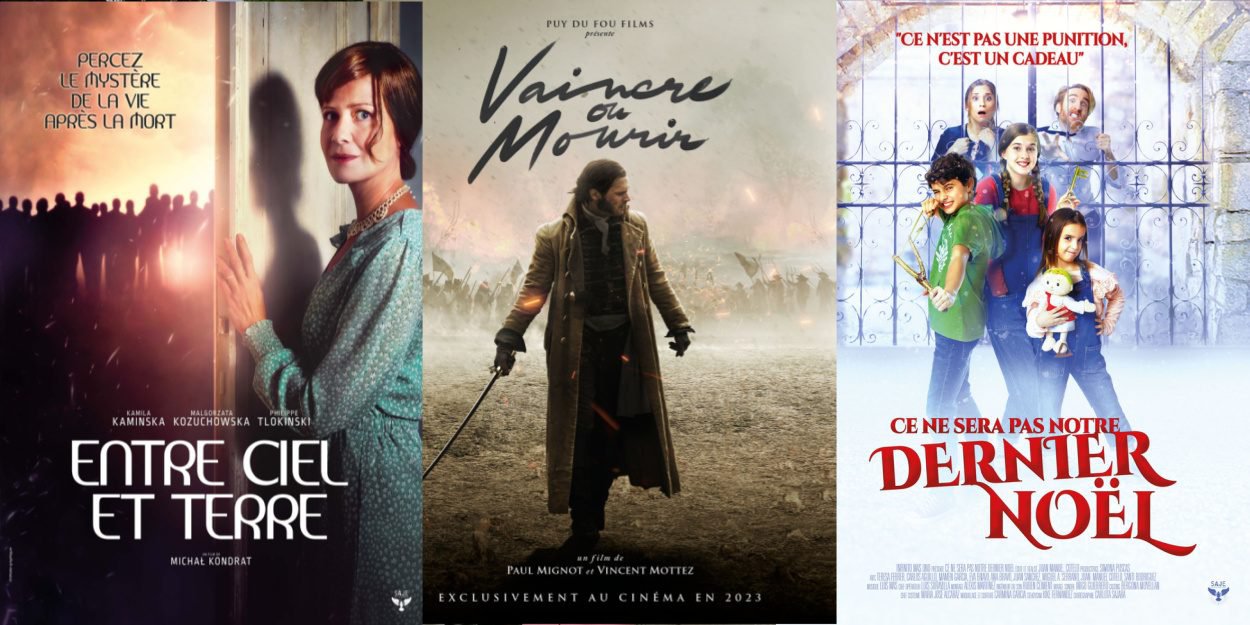 ---
For the SAJE Distribution team, it's also the start of the new school year and they are happy to share with the readers of InfoChrétienne their next 3 cinema releases.
Discover the teaser of the 3 new products:
To start, do not miss BETWEEN HEAVEN AND EARTH, a very beautiful film on the mystery of the fate of souls after death. The film will be released as a SAJE Event over 3 single screenings on October 13, 16 and 17.
THIS WILL NOT BE OUR LAST CHRISTMAS, a musical and family comedy that will warm your hearts this winter! In theaters from November 23.
And finally, WIN OR DIE, first production of Puy du Fou sur Charette, the great hero of the Wars of Vendée, a documentary event which will be released in preview everywhere in France on December 8, then in cinemas in January 2023. You can also be part of the first to see the film on December 8 by reserving your place online now at www.vaincreoumourir.fr.
These 3 films, if they stay on screen long enough, will be able to reach a very large number of people.
Today, SAJE's biggest challenge, with all the blockbusters preempting the big screens extensively, is getting their films to theaters, persuading exhibitors that they can program them without fear because audiences will be there. -you.
For this, SAJE needs local ambassadors who mobilize to make its films known in their church and in their neighborhood. Some will content themselves with sticking up a few posters in strategic places. Others will relay the trailer to their network of friends. Still others will organize a special screening with a debate after the screening in their cinema.
Whether you can give us a little or a lot of your time, SAJE really needs your help. If like SAJE Distribution, you think that cinema is a unique way to evangelize your contemporaries, sign up as an ambassador to help them bring these films closer to you!
The SAJE team invites you to meet at the end of September for a special "ambassador" evening to show you a preview of one of their films and present the different ways of helping them in practice locally.
So if you want to be part of this great adventure, don't hesitate, join the SAJE team as an ambassador now! You can register by clicking here.
Have a good start to the school year!
Agnes Duval