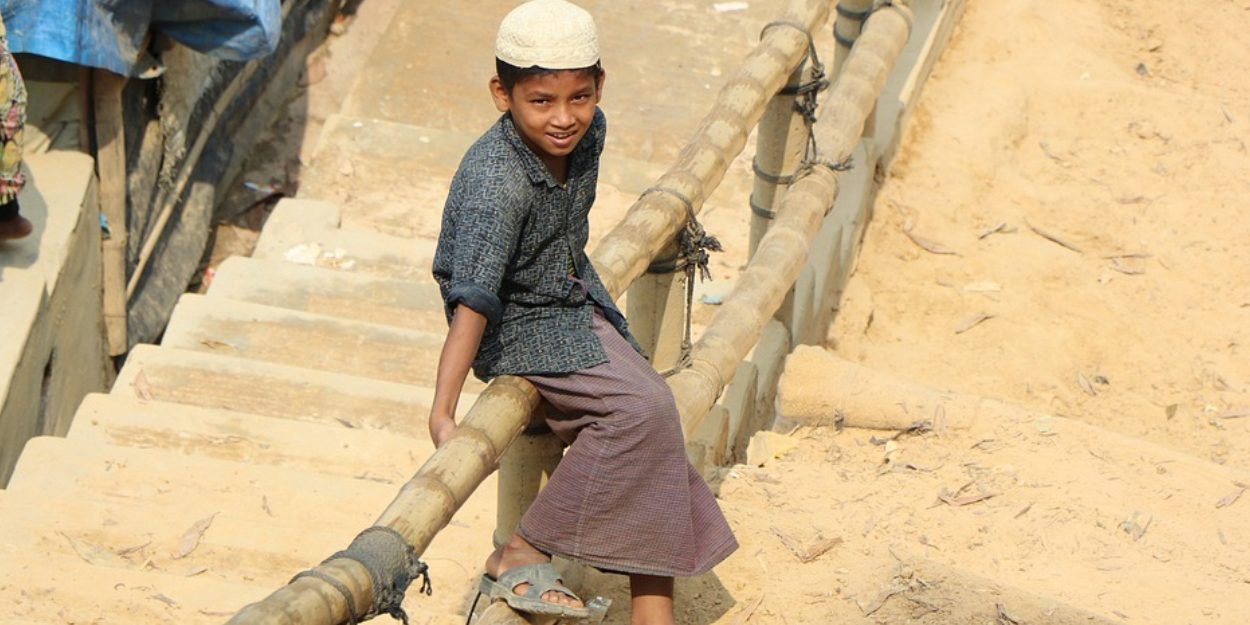 ---
Does Hope 360 ​​speak to you? What is the link between this solidarity race and the Banglakids project? In 2021, more than fifty Hopers have taken up sporting challenges in order to raise funds for the project Banglakids. A few months later, here is news of the project and the testimony of Bellal, a child who could not go to school but can now access it. He wants to become a doctor to help his family and his community.
Do you know Arabic? Not me, and Bellal either - except his name means "refreshing". He has two sisters - Jasmin (14) and Selina (6). Their father died two years ago. Bellal's mom worked in a textile factory before she got pregnant and had to stay home.
Now only her older sister, Jasmin, works in the factory, where she earns the equivalent of 70 euros per month. Their rent is 60 euros. Bellal helps his family by going to the market with his best friend, his neighbor Arif, and picking up food from the discarded rubbish every evening. This young child is the only member of his family to go to school. In Bangladesh, it is necessary to undergo a year's preparation before entering first class, but Bellal's family could not afford the extra expense of sending him there.
Bellal is very happy to be able to go to school now. He says Bengali is his favorite subject, and the center employee reveals that he can draw very well. Moreover, thanks to his presence at the Chalantika center, he has learned to respect the basic rules of hygiene which he teaches to his family. Although he is only seven years old, he has a clear idea of ​​his future career: he wants to be a doctor and help not only his family but also the whole community.
Mrs. Shahanaz, a neighbor of the family, says:
"Since Bellal has no father, his family needs support. They have a very low income and the food circulates. Please help Bellal continue and complete his education so he can one day stand on his own. »
This is exactly what the Chalantika center aspires to do: to give children the opportunity to influence their future. Bellal dreams of becoming a doctor and living up to his name, and thus becoming a help for people who need to be "back on their feet". By continuing to support a project like Chalantika in Bangladesh, you are creating a bridge between a dream and reality; not only in Bellal's life but also in that of eighty other children and their parents around him.
André Isidio de Melo, director of ADRA France
Source: ADRA Bangladesh