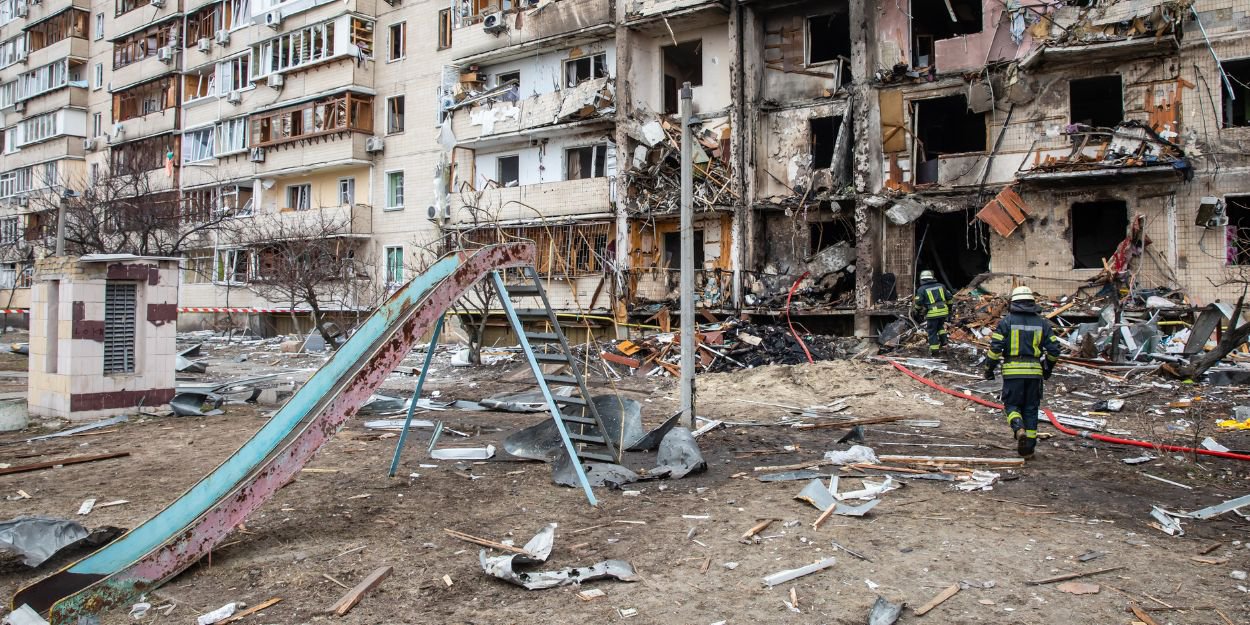 ---
"As if it wasn't enough that their death was so inhumane, the burial was also indifferent. »
According to the Ukrainian authorities, more than 440 graves were found in this forest near Izium, a city of 50 inhabitants before the war, which came under Russian occupation from April to early September. The Kremlin denounces "a lie". "We will of course defend the truth in this case," Kremlin spokesman Dmitry Peskov said on Monday.
Following this macabre discovery, journalists from Agence France Presse went to the site and saw hundreds of graves marked with a cross and numbers or names and dates, as well as a mass grave containing 17 bodies. of Ukrainian soldiers, according to medical examiners. At least one of the corpses had its hands tied with rope.
The national police also said they had discovered, as in other localities taken over recently, "torture rooms".
According to the websiteCatholic Church in Ukraine, Cardinal Konrad Krajewski, special envoy of Pope Francis, visited the scene and discovered what is, according to theSir Agency, "one of the largest mass graves discovered to date in Ukraine".
Bishop Pavlo Honcharuk, who accompanies him, denounces an inhuman death and burial.
"Today we went to the mass burial site in Izyum where the bodies were exhumed. Printing is terribly difficult. When the team searched, when we looked at these bodies, somehow thrown into the pits... one body without legs, the second with broken legs... As if it were not enough that their death was so inhuman, the burial was equally indifferent. »
He claims to have gone to visit the police station with the cardinal.
"We went into those basements, the places where those people were being held – terrible, cold, damp, dark, dirty conditions, completely inhumane conditions. So this evil and all this crime committed in these lands has come to light - and it still happens, and we can only wonder what is still unrevealed..."
These abuses are reminiscent of those committed in Butcha, on the outskirts of kyiv, where after the departure of Russian forces at the end of March corpses of civilians coldly executed in the streets.
Moscow denies having committed these crimes, citing Ukrainian "falsification".
The Czech EU Presidency on Saturday called for the creation of a special international tribunal for Izium and the UN said it wanted to send a team "shortly".
MC (with AFP)