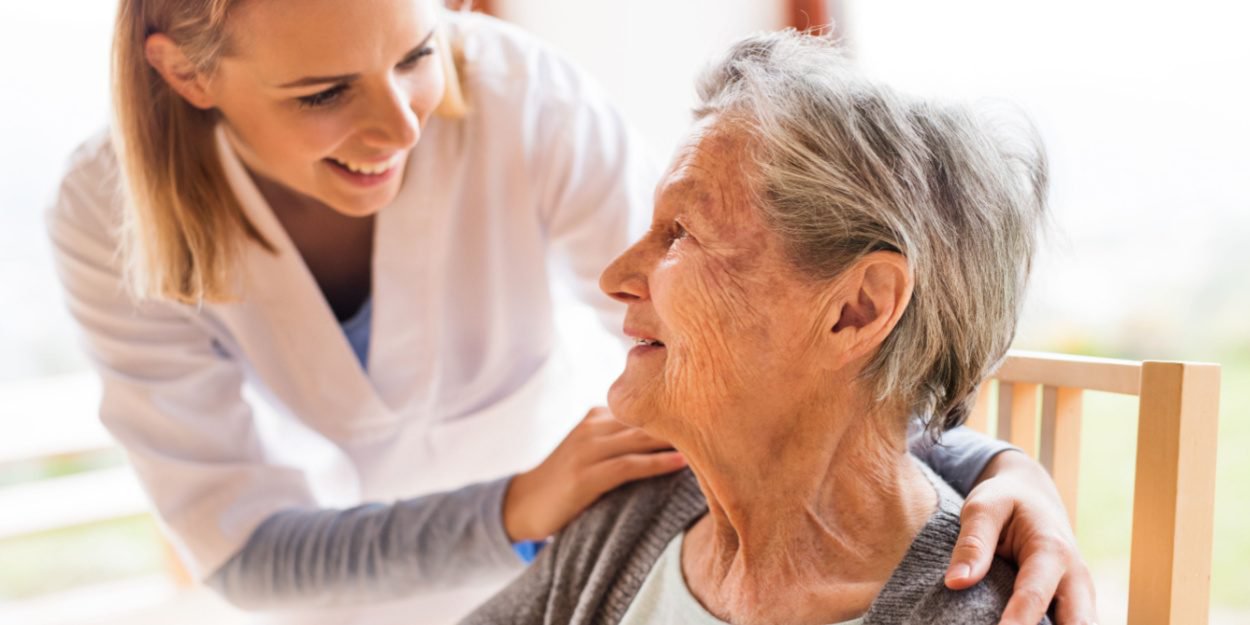 ---
According to INSEE, France will have 4 million seniors with loss of autonomy in 2050, compared to 2,5 million in 2015. As many people whose aging will require a wide range of care, from medical support to more daily forms of assistance , to get up or wash. Still according to these same projections, to maintain the percentage of people in establishments, the number of places in accommodation establishments for dependent elderly people (Ehpad), establishments for less dependent elderly people and temporary reception increases by 50% by 2050.
This option is not on the agenda: Ehpad structures as we know them are considered too expensive and suffer from multiple sources of stigma. These make placement in nursing homes complicated to manage from a psychological and social point of view for patients and their families. A "reinforced home support system" (DRAD), by which EPHADs open their structures on the territory and delegate care to dependent people outside their walls, has therefore been tested since 2016.
An organizational innovation to relieve stigmatized nursing homes
"Previously, we welcomed in the establishment people who were afraid of being alone, isolated. Now they come because they have no choice. »
The caregiver who reported these comments to us prefers to remain anonymous. Unquestionably, in France, nursing homes are repugnant. The scandal created by the publication of Victor Castanet's book, The Gravediggers, and the media coverage that followed, put nursing homes back in the spotlight.
After the first wave of Covid-19 which had already strongly affected them, these establishments are considered by some to be places of "death" that should be avoided at all costs. The stigma from which nursing homes suffer, pointed out by research in gerontology for more than 15 years, is increasing dramatically. It appears as a constrained choice for the elderly and their families, as opposed to an end of life at home, which would be chosen.
In a national context of constant increase in healthcare expenditure, this stigmatization of nursing homes contributes to the attractiveness of home care for the elderly, a solution often presented as more respectful of individual choices, within a controlled budgetary framework.
Yet the "all home" is not enough: it is for example in Ehpad that we find the geriatric expertise, essential to support dependent elderly people. The challenge is then to be able to decentralize nursing home care, in a hybrid offer that would coordinate various trades and skills. From there was born a large-scale project in France: the "reinforced home support system" (DRAD, formerly called Ehpad Hors les Murs).
This is based on three key axes : "coordination of the actors and devices of the territory intervening at home" (reproducing what is carried out within the Ehpad by the supervising professionals), "the contribution of the geriatric expertise of the Ehpad to the home" (on the basis of a geriatric assessment, proposing the adaptation of housing and specific support for people), and the "security of the elderly at home" (installation of connected objects allowing monitoring and possible intervention 7 days a week and 7 hours a day /24).
It is understood, through these axes, it is a whole expertise that is transferred from the nursing home to the home.
Restore the image of nursing homes?
If the DRAD comes to respond to real local needs such as the lack of space in Ehpad, the lack of night services, the problems of relief for carers for example, it also raises tensions. In this context of institutionalized relocation of personal care, who can today ensure the quality and good conduct of the services provided ?
Some respond that the development of close ties between an Ehpad and its territory of influence could facilitate the coordination and control of work tasks and relations, otherwise managed in a heterogeneous (even dissonant) way from one establishment to another. The nursing homes that would invest in this role of territorial connections could improve their image by becoming the guarantors of the standardized processes implemented. The professionals of the Ehpad would see their tasks upgraded and developed around coordination activities and the costs would be reduced.
After two years of investigation into this device, our team, made of labor sociologists, geographers and management science researchers, note that, slowly, through this type of experimentation, the nursing home is changing. It moves away from care to promote the coordination and animation of resources present in the territory. It becomes less a place of care than a future "territorial resource center".
Outsource aging management
Our research theorizes this change in organizational structure as a form of "platformization" of aging well, and studies its consequences on the stigmatization of loss of autonomy.
The term "platformization" refers to the adoption by traditional organizations of the well-known functioning of so-called "uberized" companies, such as Deliveroo, Uber or Airbnb. These firms are organized into a network, to center their employed activities around the coordination professions, and outsource the less qualified tasks in parallel.
However, the issues observed during our survey phase are unmistakably similar to the issues raised by these platform organizations: importance of coordination as a main activity, use of self-employed whose status differs from that of the organisation's employees, use of new technologies for the purposes of control and standardization of services, spatial and temporal fragmentation between the parent organization, the beneficiaries or clients, and the workers.
The DRAD rethinks the layout of the activities of the Ehpad: they are then spread over a territory rather than concentrated within the stigmatized place of the medical residence. Thus, and as in certain platform configurations, the fragmentation of services and the heterogeneity of actors (in particular the difference in status between self-employed workers and nursing home employees) are all difficulties to overcome.
Similarly, concerning the setting up of monitoring devices in patients' homes (in order to be able to detect falls, for example, and to be able to provide assistance to people if necessary), the question of ethics arises, and some expressed their reluctance to install cameras in the homes of their elders.
To conclude, through the DRAD device, the stigmatization of nursing homes as a place where aging bodies meet so as not to contaminate a healthy exterior is renegotiated. Rather than a space out of time, the Ehpad of tomorrow, "resource center", highlights its more sanitized coordination, daytime entertainment and consulting activities.
This revaluation is made possible by a form of relocation of the stigma linked to the management of the loss of autonomy. Formerly the core business of a medical institution, this "virus" of proximity to bodies and minds in decay is contained in individual homes. Only independent home care workers, families, and patients can now catch it.
Claire Le Breton, Assistant Professor at Grenoble School of Management, Grenoble School of Management (GEM); Albane Grandazzi, Assistant Professor, Grenoble School of Management (GEM); Frederic Bally, Post doctoral, Grenoble School of Management (GEM) et Thibault Daudigeos, Associate Professor in the People, Organizations and Society department, Grenoble School of Management (GEM)
This article is republished from The Conversation under Creative Commons license. Read theoriginal article.
Image credit: Shutterstock/Ground Picture