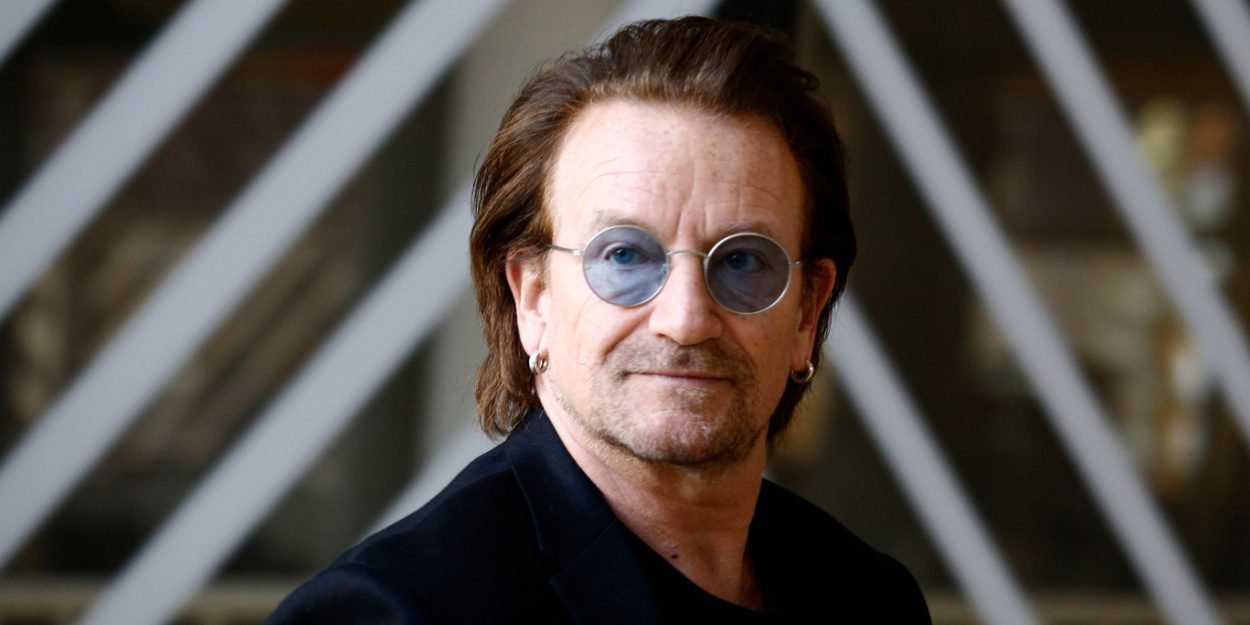 ---
"Who sings well, prays twice", said Saint Augustine. A word that Bono, lead singer of Irish rock band U2, seems to make his own, considering his music a "lamentation" and not an expression of despair. The planetary superstar, who declares that his "rock is Jesus", has just released his biography in which he testifies to his faith.
One of the greatest rock bands in the world for forty years, U2 have illustrated their songs on various occasions with lyrics taken from the Bible or Christian tradition. In 2000, the group released the album "All That You Can't Leave Behind", one of the songs of which, "Grace", was written by Bono after reading and recommending the work of Christian author Philip Yancey, "What's so amazing about grace?".
In 1983, Paul David Hewsom, nicknamed Bono, wrote in a few minutes the song "40" inspired by the fortieth psalm stating the patiently awaited help of God and which is intended as a song of hope.
The lyrics speak of God lifting the unfortunate from the mud and depression: "I will sing a new song". A song taken from the album "War", the first in which U2 engages politically without ambiguity. The singer leads various fights, in particular against poverty or AIDS, which earned him three nominations for the Nobel Peace Prize: his commitment has always been the refusal of despair, when some of his fellow rockers sing their cynicism.
Available here.
Intimate discovery of the Christian faith and religious rupture
In his biography "Surrender: 40 Songs, One Story", the emblematic singer of U2 looks back on his youth, his commitments, but also on how faith has shaped his life and his positions. Steve Stockman, pastor of Fitzroy Presbyterian Church in Belfast, warns in Premier Christianity :
"Readers looking for the Sex and Drugs and Rock 'n Roll cliches will be disappointed. This is a book about a man's relationship with a girl, God and a rock n roll band...and his inner feelings ."
After his mother's death, 14-year-old Paul went adrift, but he discovered faith in the Shalom Fellowship community, one of the charismatic home groups that flourished in the late 1970s. he first saw U2 as a missionary tool for young people, tensions arose when the pastor felt that rock music was not healthy for young believers. A position that led to the departure of guitarist Edge followed by other rockers.
An experience which, according to Bono, testifies that "religion can be the main obstacle on the way" and become "the enemy of the radical Jesus". A position that makes him tackle the Bible Belt deemed too rigid to the point of "leaving traces on the bare buttocks of unbelievers".
The rejection of Christian marketing
In an interview with Christianity Today a few weeks before the release of his biography, Bono says that the magazine's founder, evangelist Billy Graham, had invited him in 2002 to bless him. Coming to pick him up at the airport, his son Franklin had asked him if he considered Christ his personal saviour. Faced with the positive response, Billy Graham's son went on to ask why his songs weren't stamped Christian, to which Bono replied:
"Look around you. Look at creation, look at the trees, look at those kind of green hills. They don't have signs that say, 'Praise God' or 'I belong to Jesus.' They just give glory to Jesus. "
U2 had quickly been keen to stay away from groups instrumentalized by record companies in the 1980s to sell albums in Christian bookstores. The artists of the groups of "contemporary Christian music" had to take care to present an irreproachable image and to cram "Jesus" into their songs at all costs. An ecosystem with marketing gimmicks that U2 refused, not only singing lyrics mentioning the Bible, but also talking about politics and sex.
However, Bono tells Christianity Today that, despite leaving Shalom Fellowshop, his enthusiasm has not died down:
"I was always the first to get up when there was an altar call, the 'come to Jesus' moment. I always am. If I was in a cafe right now and someone said, 'Stand up if you're ready to give your life to Jesus,' I would be the first to stand up. I took Jesus with me everywhere and I still do."
Faith beyond political divides
If the singer is presented as a liberal because of his humanitarian commitments, he claims not to be partisan but to seek unity. While polls indicated that conservative Christians had little interest in helping AIDS victims, Bono sought to work with people distant from his ideas.
He who, in his anti-war song "Bullet the Blue Sky", had implicitly criticized Senator Jesse Helms who called AIDS a "gay disease", prayed with the chosen one in tears in his office. The latter then publicly repented of having thus spoken of AIDS after having been touched by the analogy with lepers excluded by society, but accepted by Christ.
A position which had its counterpart in society with support for the 2003 Bush plan to allocate more than 100 billion dollars to prevent the transmission of HIV and treat the sick: "What tipped America, which helped inspire a conservative president to step up to the fight against HIV/AIDS and lead the world in what has been the biggest, most important intervention in medical history, it's conservative Christians," he says.
Jean Sarpedon
Image credit: Shutterstock / Alexandros Michailidis