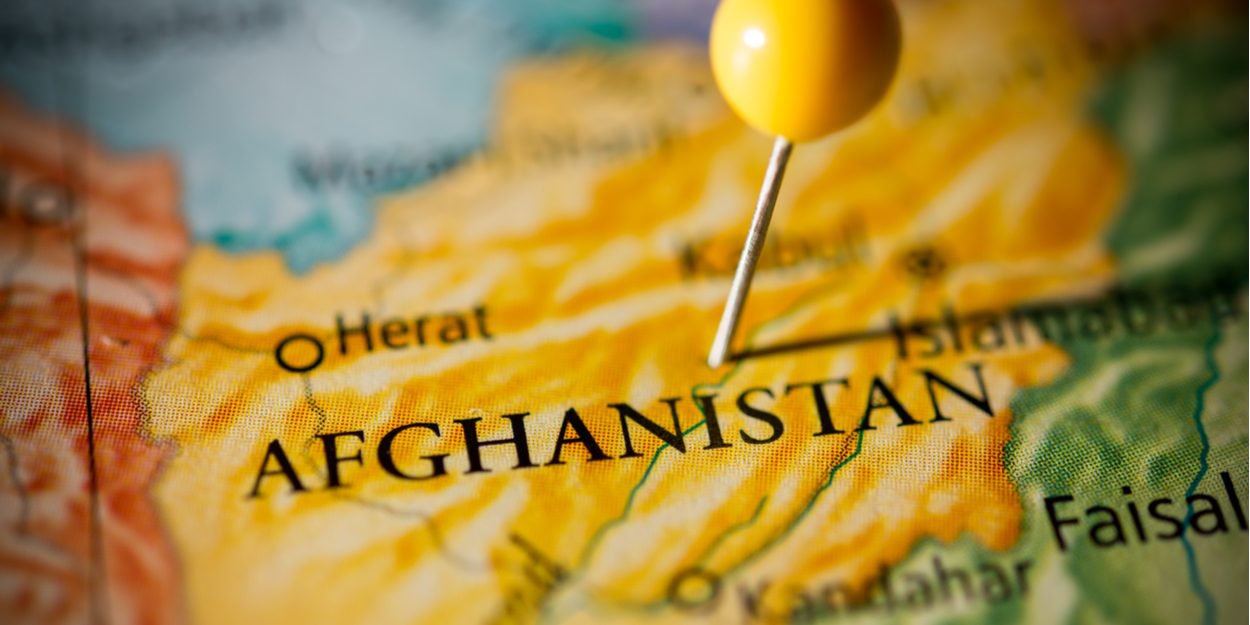 ---
Nafeesa has discovered a perfect place to hide her schoolbooks from the prying eyes of her disapproving Taliban brother: the kitchen, where Afghan men rarely venture.
Hundreds of thousands of girls and young women like Nafeesa have been denied the opportunity to learn since the Taliban returned to power a year ago, but their thirst for learning has not diminished.
"Boys don't belong in the kitchen, so I keep my books there," said Nafeesa, who attends a secret school in a village in rural eastern Afghanistan.
"If my brother finds out, he will beat me".
Since taking power a year ago, the Taliban have imposed severe restrictions on girls and women to conform to their austere vision of Islam, effectively shutting them out of public life.
Women can no longer take long journeys without being escorted by a male relative.
They have also been asked to cover up with the hijab or, preferably, with a full burqa, although the Taliban prefers that they leave the house only when absolutely necessary.
And, cruelest deprivation, secondary schools for girls in many parts of Afghanistan have not been allowed to reopen.
But secret schools have sprung up in rooms of ordinary homes across the country.
A team of AFP journalists visited three of these schools, interviewing pupils and teachers whose real names have not been revealed for their safety.
Here is their story.
We want freedom
Decades of unrest have disrupted Afghanistan's education system, so Nafeesa is still studying high school subjects even though she is already 20 years old.
Only his mother and older sister know about it.
Her brother fought for years with the Taliban against the former government and US-led forces in the mountains, and returned home after their victory, imbued with the uncompromising doctrine that the place of women either at home.
He allows her to attend a madrassa to study the Koran in the morning, but in the afternoon she secretly goes to an underground class organized by the Revolutionary Association of Women of Afghanistan (RAWA).
"We have accepted this risk, otherwise we will remain uneducated," Nafeesa said.
"I want to be a doctor... We want to do something for ourselves, we want to be free, to serve society and to build our future. »
When AFP visited her school, Nafeesa and nine other girls were discussing freedom of expression with their teacher, sitting side by side on a mat and taking turns reading aloud from a textbook.
To get to class, they often leave the house several hours in advance, taking different routes to avoid being noticed in an area composed mainly of ethnic Pashtuns, who form the majority of the Taliban and are known for their conservatism.
If asked by a Taliban fighter, the girls say they are enrolled in a sewing workshop and hide their schoolbooks in shopping bags or under their abaya or burqa.
Not only do they take risks, but they also make sacrifices: Nafeesa's sister dropped out of school to limit any suspicions her brother might have.
No justification in Islam
Religious scholars say there is no justification in Islam for banning secondary education for girls and, a year after taking power, the Taliban still insist that classes can resume.
But the issue has divided the movement, with multiple sources telling AFP that a hard-line faction that advises Supreme Leader Hibatullah Akhundzada opposes all schooling for girls - or at best wants it to be. limited to religious studies and practical courses such as cooking and sewing.
The official line, however, remains that this is only a "technical matter" and that classes will resume as soon as a program based on Islamic rules is defined.
Primary girls are still going to school and, for now at least, young women can go to university - although classes are separated and some subjects are scrapped due to a shortage of female teachers .
However, without a high school certificate, teenage girls will not be able to sit university entrance exams, so the current generation of female tertiary students may be the last in the country for the foreseeable future. .
"Education is an inalienable right in Islam for both men and women," academic Abdul Bari Madani told AFP.
"If this ban continues, Afghanistan will return to the medieval age...a whole generation of girls will be buried."
lost generation
It was this fear of a lost generation that prompted teacher Tamkin to turn her home in Kabul into a school.
The 40-year-old woman was almost lost herself, having been forced to stop studying during the Taliban's first period of power, from 1996 to 2001, when all schooling for girls was banned.
It took years of self-education for Tamkin to graduate as a teacher, before she lost her job with the Ministry of Education when the Taliban returned last year.
"I didn't want these girls to be like me," she told AFP, tears streaming down her cheeks.
"They should have a better future."
With the support of her husband, Tamkin first turned a storage room into a classroom.
Then she sold a family cow to find funds to buy school books, as most of her daughters came from poor families and could not afford theirs.
Today, she teaches English and science to around 25 enthusiastic students.
Recently, on a rainy day, the girls walked into his classroom for a biology lesson.
"I just want to study. It doesn't matter where," said Narwan, who should be in grade 12, sitting in a room full of girls of all ages.
Behind her, a poster on a wall urges students to be considerate: "The tongue has no bones, but it's so strong it can break your heart, so be careful with your words." »
This consideration from his neighbors helped Tamkin hide the school's true purpose.
"The Taliban asked several times what was going on here. I told the neighbors to say it was a madrassa," Tamkin said.
Maliha, 17, firmly believes that a day will come when the Taliban will no longer be in power.
"We will then make good use of our knowledge," she says.
No fear of the Taliban
In the suburbs of Kabul, in a maze of mud houses, Laila is another teacher who gives clandestine lessons.
Looking at her daughter's face after the cancellation of the planned reopening of secondary schools, she knew she had to do something.
"If my daughter cried, then the daughters of the other parents must also cry," the 38-year-old woman said.
A dozen girls meet two days a week in Laila's house, which has a yard and a garden where she grows vegetables and fruits.
The classroom has a large window that overlooks the garden, and the girls, with textbooks stored in blue plastic binders, sit on a carpet - happy and joyful, they study together.
When class begins, they read the answers to their homework one by one.
"We are not afraid of the Taliban," said student Kawsar, 18.
"If they say something, we will fight but we will continue to study".
But the right to study is not the only goal of some Afghan girls and women – who are too often married into abusive or restrictive relationships.
Zahra, who attends a secret school in eastern Afghanistan, was married at 14 and now lives with in-laws who oppose the idea of ​​her attending classes.
She takes sleeping pills to combat her anxiety, fearing that her husband's family will force her to stay at home.
"I tell them I'll go to the local bazaar and come here," Zahra says of her secret school.
For her, she says, it's the only way to make friends.
The Editorial Board (with AFP)