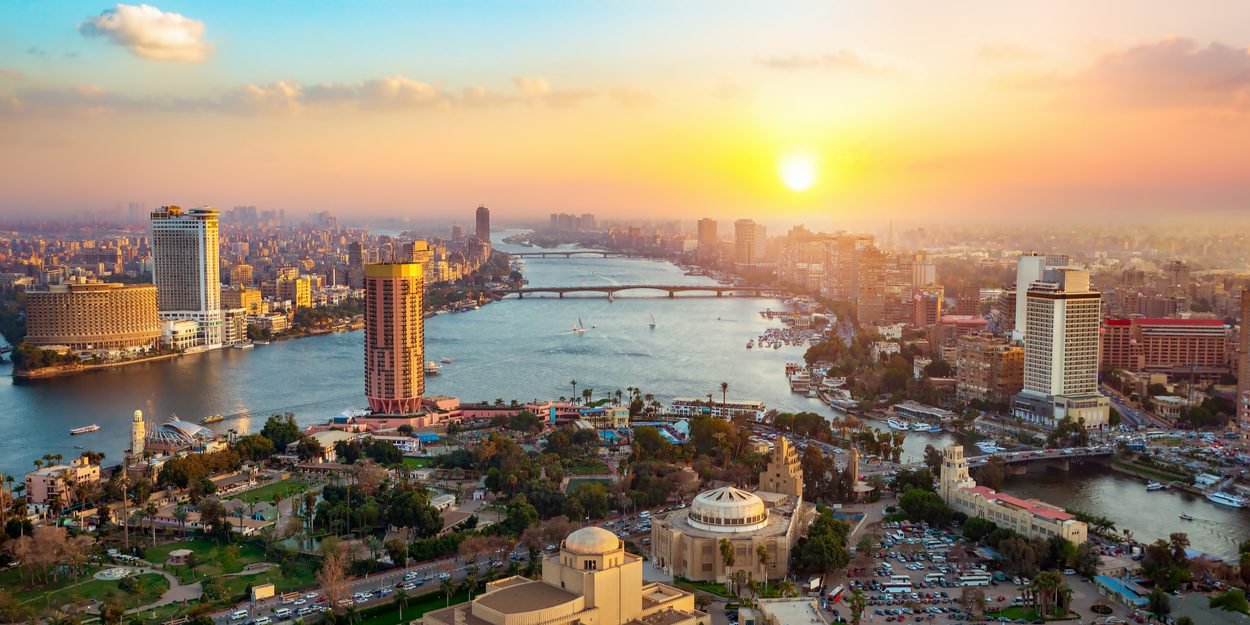 ---
The murderous fire of a small church in a working-class district of Cairo has brought to light a nagging question for the Copts: that of their places of worship in a country with an overwhelming Muslim majority where they feel wronged.
On Sunday, when an overheating generator set fire to an air conditioner, 200 faithful attended mass in the church of Abu Sifine, Father Yohanna told AFP.
In all, 41 people died, asphyxiated by the smoke while help was slow to come.
Father Yohanna lost six relatives to the fire, including five-year-old twins and their four-year-old brother.
Safety rules, adequate emergency services, adapted premises... There is still a lot to be done, recognizes the priest.
But building or renovating a church has "become easier" thanks to a law passed in 2016, he says.
The State claims that this text has made it possible to "legalize" 1.077 churches and prides itself on being a "unique multi-confessional model of coexistence and national unity".
An argument of authority which makes it possible to tax the militants who denounce discrimination against the Copts "of unpatriotic behavior", accuses the historian Amy Fallas.
"Not practical", "inadequate"
The Egyptian Initiative for Personal Rights (EIPR), Egypt's most prominent human rights NGO, even accuses this new law of having widened the gap a little more.
According to her, only 40% of the requests for construction or renovation of a church have obtained a preliminary agreement from the authorities and 20% a final agreement.
The Abou Sifine church embodies these setbacks: nestled in a building in the maze of alleys in the Imbaba district, barely wide enough to let a car pass, it had only one entrance, quickly blocked by flames, according to the witnesses.
Upstairs, the narrow stairs that led to the rooms for teaching and other services offered by the church quickly became traps forcing the faithful to "throw themselves out of the windows", told AFP a witness.
The church was "only 120 square meters", reported Pope Tawadros II, head of the Coptic Orthodox Church.
It must be "relocated to a larger space", he pleaded, because many of the 10 to 15 million Copts in Egypt live in Imbaba.
But in a megalopolis of more than 20 million inhabitants, the temptation is great to build where there is room: in the outer suburbs.
"It's not practical," replies Father Yohanna. "Places of worship must be close to the areas where the Copts live", mostly settled in the old districts of central Cairo.
Tawadros II himself - though a declared supporter of President Abdel Fattah al-Sissi - recognized it: the Copts often have to make do with "small churches in inappropriate places", often houses or buildings in working-class neighborhoods without detectors smoke or emergency exit.
Especially poor neighborhoods
After Abou Sifine, two other churches were damaged by fires caused by short circuits.
"Each time, it's a matter of life or death that disproportionately affects churches in poor neighborhoods," Ms. Fallas told AFP.
But evoking the discrimination of the Copts, who regularly complain of being sidelined in Egypt, is not without risk.
In January, nine Copts were released from three months in prison for demanding the reconstruction of the only church in their village, Ezbet Faragallah, south of Cairo.
In 2016, the Saint Joseph church went up in smoke in a fire - "voluntary" according to the EIPR, while the Copts also suffered attacks from radical Islamists, especially after the overthrow by the army in 2013 of Islamist President Mohamed Mursi.
Largely damaged, Saint Joseph was officially demolished in 2021 but the authorities have still not issued a reconstruction permit when they had to respond, according to the 2016 law, within four months.
The Abou Sifine church in Imbaba got a different treatment. With all eyes on the small coffins of the victims swept away by fire on Sunday, the military engineers announced that they would renovate it – on the orders of Mr. Sissi himself.
Until then, as in Ezbet Faragallah, his followers may have to make do with a house or an apartment. These famous "small churches in inadequate places".
The Editorial Board (with AFP)
Image credit: Shutterstock.com/jivaga