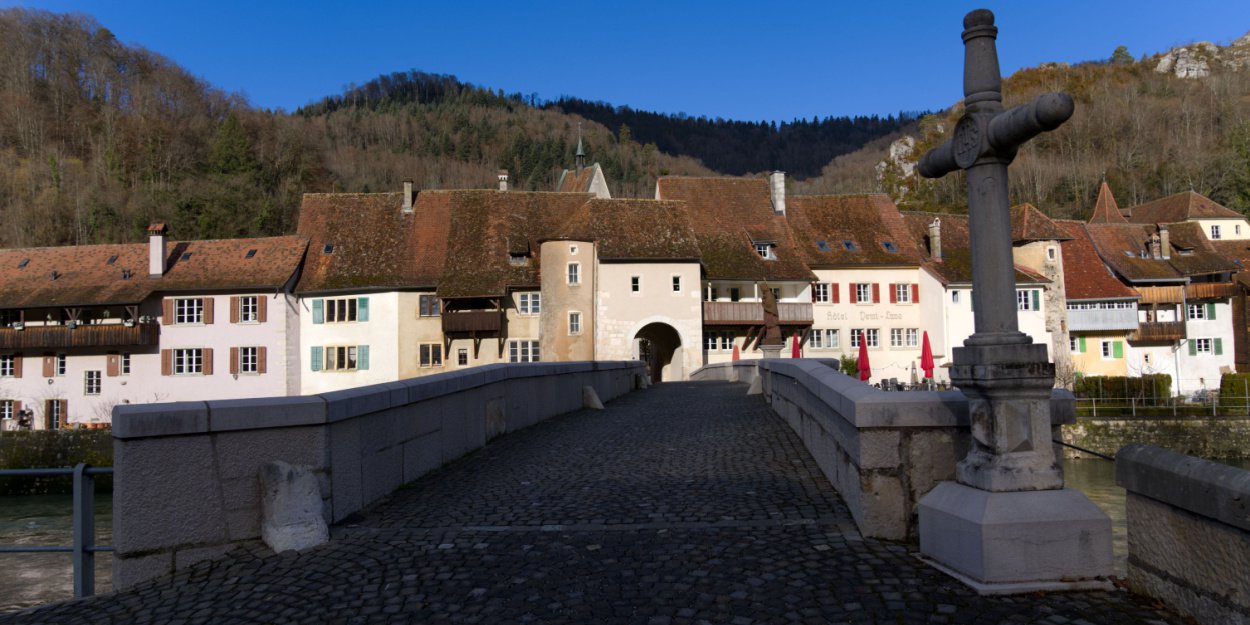 ---
The former Sainte-Thérèse Catholic church in Bethoncourt (Doubs) has been transformed into ten apartments, a very rare change of assignment in France inaugurated on Wednesday by the social landlord Néolia.
Ten two- to four-room apartments (T2 to T4) for old and new Néolia tenants have been fitted out, explained the management of Néolia.
The configuration of the old church, with its raised nave accessible from an external staircase of a few steps, dictated its transformation, according to the lessor: "The large upstairs nave made it possible to install five duplexes with balconies there. The lower part overlooking the outside became a ground floor of four apartments with a terrace and there remained the chapel, which was sized to accommodate a 2-room apartment", explained Xavier Llamas, territorial development director at Néolia.
The bell tower now houses technical equipment, said project architect Donato Notarnicola.
The church was built in 1953 in the working-class town of Bethoncourt, neighboring the Peugeot (today Stellantis) factory in Sochaux, in the context of a large influx of mainly Catholic labor before and after the Second World War. World War.
It was deconsecrated in 2018 and sold by the diocese of Belfort-Montbéliard to Néolia, after losing many faithful. "The building also posed a problem of compliance with accessibility standards for people with reduced mobility," said Cunehit Orman, Neolia's development director.
"We only celebrated a few funerals there a year", reminded AFP a former parishioner invited to the inauguration, "happy with the way it has transformed, with life coming back".
Among the occupants, the Benmahdi couple swapped a three-room apartment at Néolia for an 82 m2 four-room apartment, complete with a 50 m2 terrace. "We were fine where we were before, but there we fall into prestige!", Appreciated Soraya Benmahdi, despite a rent "more expensive, but that's understandable".
The rents "are in the average" of the lessor, for an "energy performance equal to new", obtained in particular thanks to the thick original stone walls, underlined Mr. Llamas. They go up to 530 euros per month for the largest T4 of 82 m2, to which are added approximately 50 euros of charges.
The transformation involved an area of ​​678 m2 and represented a cost of 2,25 million euros.
The Editorial Board (with AFP)
Image credit: Shutterstock/Michael Derrer Fuchs