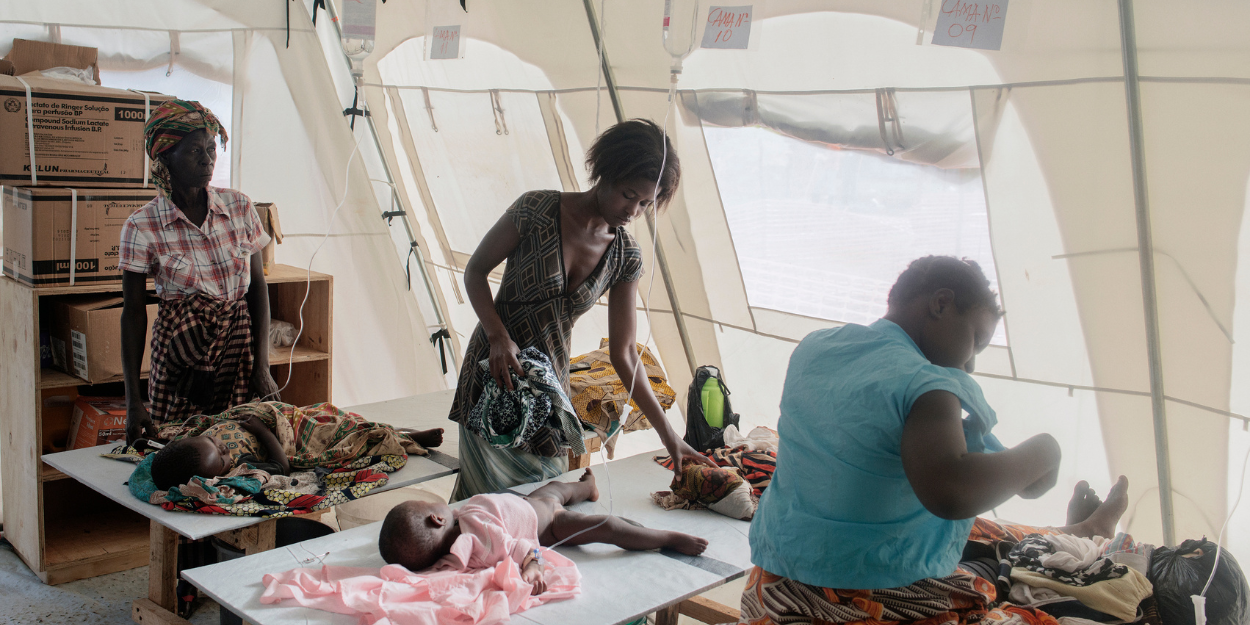 ---
In Mozambique, ten of the country's eleven provinces are affected by cholera.
Last March, Hurricane Freddy, with a record longevity, swept through Mozambique, leaving 183 dead and more than 640 homeless. Today, the consequences of the cyclone persist. The country is hit by the worst cholera epidemic in the last two decades.
According to United Nations Population Fund, as of April 14, 2023, more than 27 cases of cholera have been reported in ten of Mozambique's eleven provinces. The province of Zambézia is the most affected, with 45% of all reported cases.
The head of the National Health Surveillance Department at the Ministry of Health, Domingos Guihole, explains the situation on the spot.
"Right now in Mozambique the cholera situation is not good. It is not good because we have 10 provinces affected by cholera. We have 53 districts in the whole country, of which 45 have active cholera. "
"We must tell all Mozambicans that we must follow the recommendations of the Ministry of Health relating to water hygiene, food hygiene and even collective hygiene," he continues.
On site, Dr. Equiba Abílio, obstetrician-gynecologist in a cholera treatment center in Quelimane, points out the particularly difficult situation of pregnant women.
"In all my professional experience as a doctor, I have never seen so many pregnant women in this situation," he said.
"Management of cholera cases during pregnancy is very challenging, as both cholera and obstetric complications need to be prevented and treated," says Dr Marilena Urso, Maternal Health Specialist at UNFPA Mozambique.
Although the Ministry of Health has indicated that vaccination campaigns have been carried out, with a total of 1,2 million people at risk, a coordinated humanitarian response remains essential.
MC
Image credit: AFP/ MAURICIO FERRETTI