Ecumenical morning on Présence Protestante (France 2) with the Christians of Marseille: they arrived safely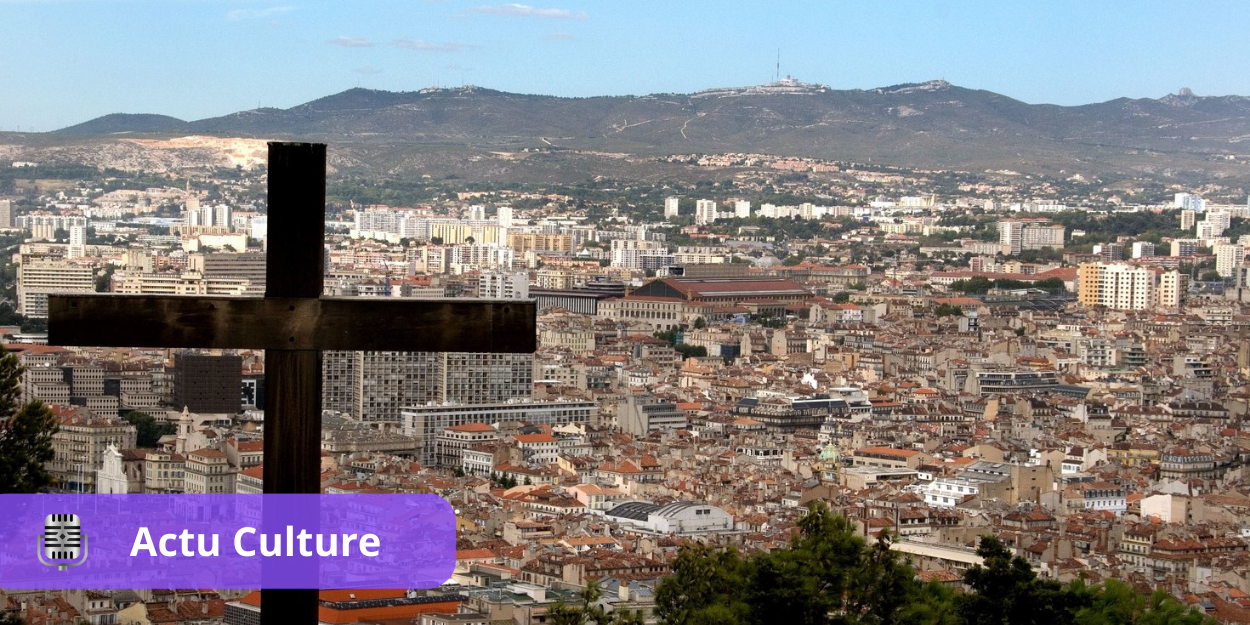 ---
Every Sunday, between 8:30 a.m. and noon, seven programs offered by the main religions present in France are broadcast on France 2. Four of them are prepared by Christian traditions: Orthodoxy, the diversity of Eastern Christianity, Protestantism and Catholicism. Once a year, these four programs come together for an "ecumenical morning", that is to say, inter-Christians.
"And so they all came ashore safe and sound. »
27 Acts: 44
Every January, on the occasion of the Week of Prayer for Christian Unity, the four programs of Christian denomination of the religious programs of France 2, Les Chemins de la foi (Orthodoxy, Oriental Christians, Protestant Presence and Le Jour of the Lord), come together to offer an exceptional ecumenical morning.
This year, the morning will be divided into two parts: from 9:30 to 11:00, Christian de Cacqueray will lead a strong moment of exchanges and sharing; four guests will react to four reports. Then, at 11:00 a.m., it will be time to join the ecumenical celebration.
This morning will take place in Marseille, a unique city due to the plurality of its population: first at the Mucem, National Museum of European and Mediterranean Civilizations, then at the Saint-Irénée Orthodox Church for experience an ecumenical celebration.
This program is, in more ways than one, a strong symbol. To produce it, France Télévisions provides substantial resources: two and a half hours of air time, more than six months of preparation, a mobilized local team, more than a hundred people involved: technicians, administrators, managers, directors, editors, etc. generic is written tight!
Then there is Marseille and its port. No doubt this is a cliché, but it is worth remembering, especially today: in Marseille, the tradition of hospitality dates back to antiquity.
If there are ten percent of Armenians there, a large number of migrants from Africa, the East, Russians and Ukrainians, it is because living together is not an ideological or political, but a daily practice. When we arrive in Marseille, we arrive at "good port".
Third symbolic value of this morning: the focus on the city's Orthodox communities. Because, yes, just as all Brazilian evangelicals did not support the devastation of the Congress in Brasilia and the Supreme Court in Rio, so the Orthodox Churches - which are autocephalous - are not at attention behind the Patriarch of Moscow, Cyril. His political remarks only reflect his point of view.
Finally, fourth symbol: this Sunday will be the very first time that the ecumenical celebration will be hosted in an Orthodox church. City of the world par excellence, city of culture, of cultural shocks too, Marseille, cited in the non-virtual but embodied social network, shows us the example: the church is no longer in the middle of my village, it is in the middle of our world.
So, are we there when, with or without an ecumenical spirit, we must take up the challenge of living together, in the peace and love willed by Christ?
To see or review "The Ecumenical Morning with the Christians of Marseille" go to france.tv or follow Presence Protestante on Facebook.
Christopher Zimmerlin, for Protestant Presence