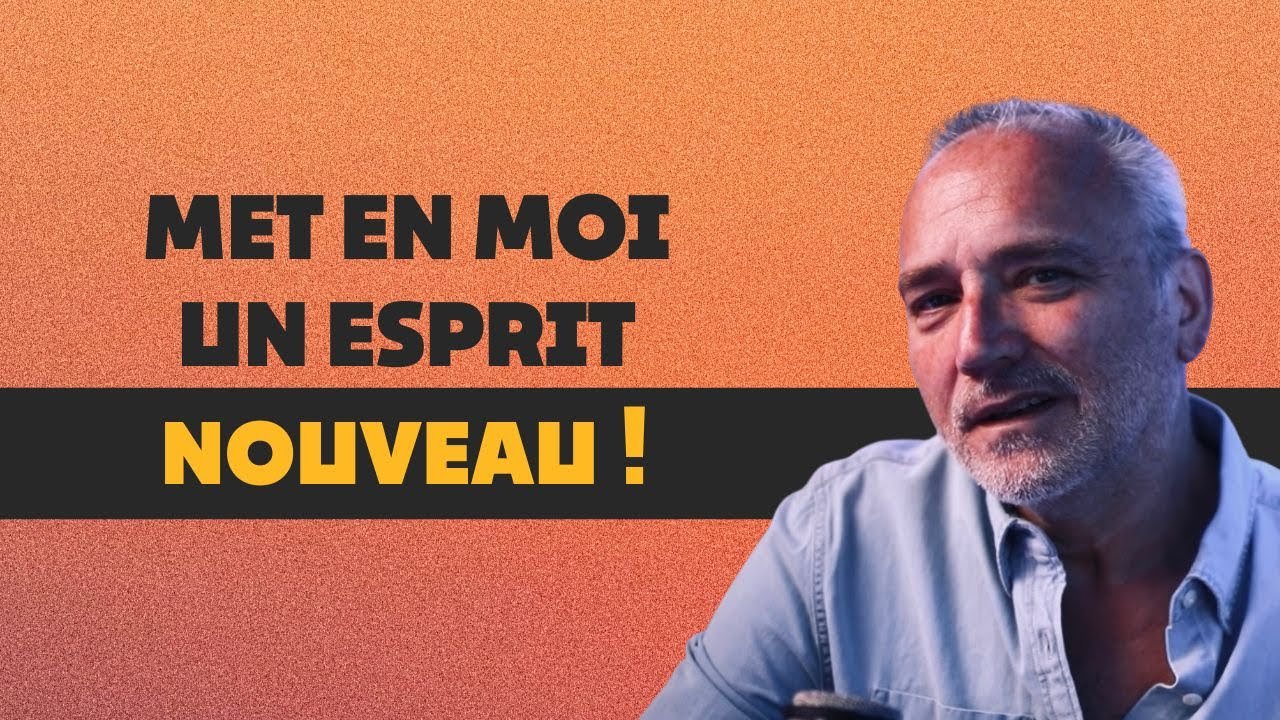 ---
Hello, the Word for today: "O God, create in me a pure heart, put in me a new spirit, truly attached to you." This is verse (10) of Psalms 51.
It is the prayer of King David, when the prophet Nathan confronts him and sheds light on his fault, which did not go unnoticed in the eyes of the Eternal. The Lord sees everything, hears everything, nothing escapes his gaze.
Once again, since this is not the first time that we are directly or indirectly faced with this prayer from David, I repeat that what makes David a man after the heart of God is not his holiness, the proof is, we speak of his adultery, but his capacity to recognize his fault and to understand that it is the Eternal in the first place whom he grieves when he sins.
This is the big difference with other characters in the Bible who do not have the same attitude towards their errors. Joseph is also, like David, a man who is aware that his life is under the gaze of God and who, when tempted by Potiphar's wife, will say to him:
"How could I commit such a bad act and sin against God?"
But back to David and his prayer of repentance in which he says two important things: "Create in me a pure heart" and "Put in me a new spirit, truly attached to you."
David understands that the change cannot come from him. He needs God, he needs God to do something that only God can do: to create, to create a pure heart; a radical change, not a simple update, but another heart.
He goes on to ask for a new spirit: put a new spirit in me; David recognizes his powerlessness, he knows that without God's intervention, he will not change. Recognition is the fundamental first step to change. Recognize our impossibility, recognize the cycle in which we regularly fall!
We find this principle in Paul's letter to the Romans, Romans 7: 14-15 where he says:
"Yes, we know that the law comes from God, but I am a weak man, sold as a slave to sin. Really, what I do, I do not understand. What I want, I do not not, and what I hate, I do."
My friend, you need to recognize your inability to change, recognize the cycle you are constantly falling into!
Yes, you too need to ask the Lord to create in you the purity of heart you need, and a new spirit truly attached to Him, in order to fight sin and temptation.
Pray this prayer and trust that God will answer it. He wants you to be victorious and truly attached to him, living your life aware, aware, that you are under his gaze; a favorable look but who loves justice and truth!
Be blessed, I'll see you next week, but you know that tomorrow you also have another Gospel of the day waiting for you.
See you soon !
gabriel alonso