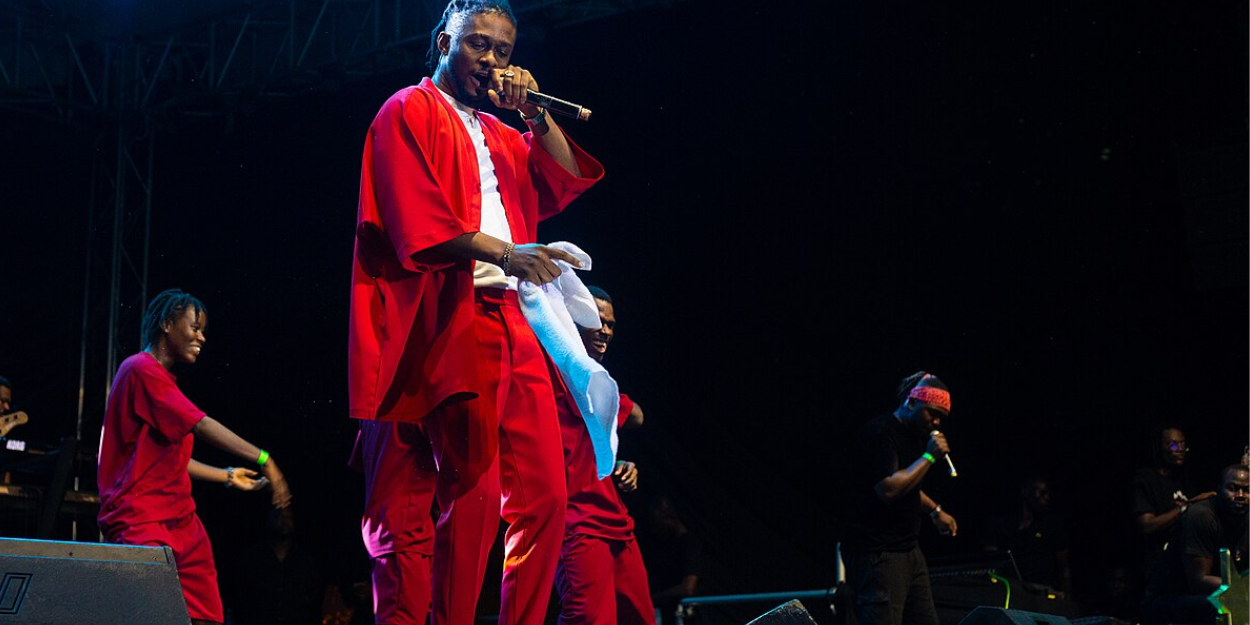 ---
"I have always dreamed of being an artist, but I did not know that I had to do it for the Lord": KS Bloom, a young evangelical Ivorian rapper, managed in a few years to make a splash by declaiming his pious life.
At 26, KS Bloom - whose real name is Souleymane Koné - born in Yopougon, a popular district of Abidjan, was one of the most viewed French-speaking artists on Youtube in 2021: his songs have accumulated more than 100 million plays, including 57 million for the title "Child of God" alone.
In July 2022, he took the stage at the Casino de Paris, "where some of his Ivorian elders have never set foot", notes one of his managers, Rodrigue Liabi.
The starting point of his career is a Monday in October 2017, "the most significant day of my life", he confides, "because it was on that day that I really gave my life to Jesus".
So a "trash" and "clash" rapper, caught up in "many vices" such as "going out" or "smoking", he says he "stopped everything all at once" when his uncle introduced him to religion as a solution". "Even the shape of my head has changed," he laughs.
KS Bloom, a calm and smiling young man, wants to "evangelize" his audience, mixing rap and coupé-décalé, French and nouchi (Ivorian slang), strict devotion to religion and humour.
In his first album released in 2021, "Turn on the light", he warns: "In hell, there is no alloco" (fried plantain bananas, typical Ivorian dish), then "paradise is better".
The reasons for its success? "We say it's the grace of God," says Rodrigue Liabi.
Above all, there is the rapper's flair for assembling rhythms and melodies that work, coupled with meticulous work on the post-production of his tracks.
The Ivory Coast and France have the largest number of his fans, but his music is also popular in countries with a Christian majority.
Highly listened to in the Democratic Republic of Congo, which has 85% Christians, or more than 81 million people, including 15 million Evangelicals, it is also popular in Gabon and Cameroon, which are each home to more than 60%.
"I'm not the first gospel rapper", the other name of Christian rap, he admits.
Christian and trendy
The genre existed in the 80s in the United States, before a French group tried it, without succeeding in popularizing it.
In French-speaking Africa in the 2000s, a rapper and son of the first Burkinabè president Maurice Yaméogo, Mc Claver, also composed it, without more success.
The celebrity, KS Bloom "manages molo molo", quietly. "The parents don't see you too much anymore, you don't have too much time for your friends anymore," he confides, but he prefers his religious life today.
Even if he says he is devoted to religion, the artist makes fun of the attitude considered too strict by certain Christians. He judges that the dreadlocks and tattoos he wears, like other young people, do not harm his beliefs, and this open-mindedness appeals to his audience.
"You can be a Christian and be fresh" (trendy), said Romaric Lozo Kouakou, 23, after KS Bloom's concert at the Anoumabo (Femua) Urban Music Festival in Abidjan at the end of April.
Surrounded by a dozen people, KS Bloom follows the advice of a "spiritual leader" who also takes care of the team's prayer times.
Being evangelical is not a condition for working with him, "but if you are a Christian we will speak the same language", explains Rodrigue Liabi. KS Bloom's future is "pastoral pain", he laughs.
"It's very likely that I will end up as a pastor one day, even if I don't want to", because "we no longer belong to ourselves being Christians, we belong to a master and it is he who decides."
For the moment, he is concentrating on "charitable actions", the release of his second album in June, "Disciple in the city", and an international tour.
The Editorial Board (with AFP)
Image credit: Creative Commons / Wikimedia