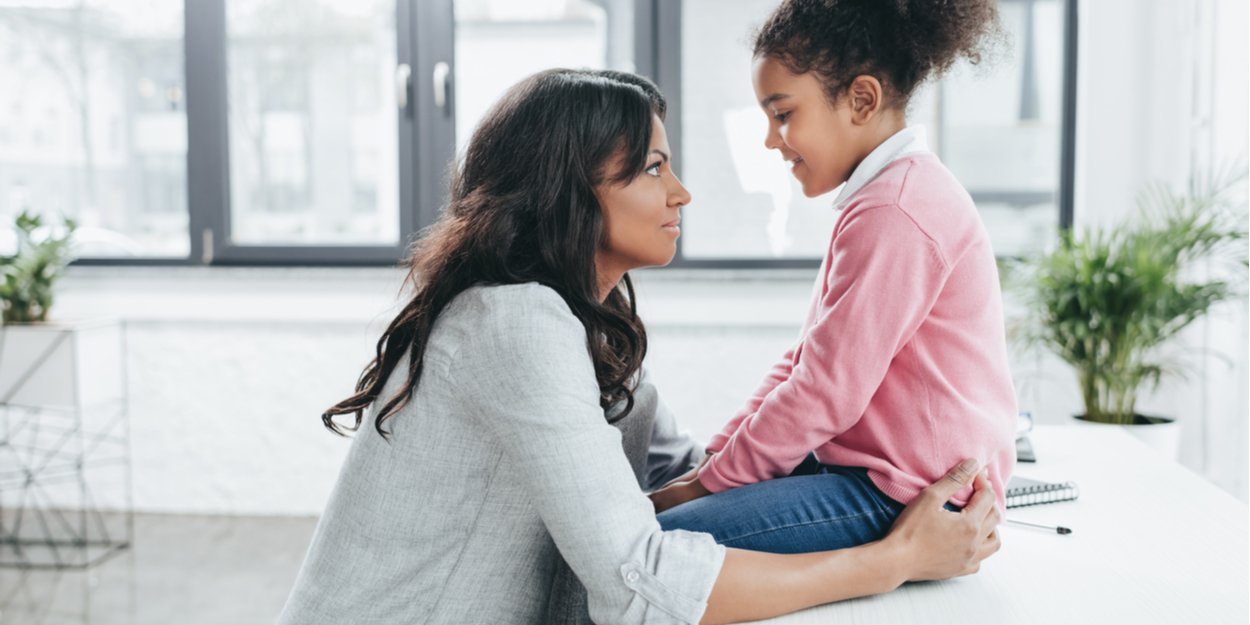 ---
Marie-Thérèse Courtet is a graduate in Christian helping relations and she wrote "Helping the child with his needs through prayer" (Ed. CLC).
A few things to keep in mind.
1. Correcting does not mean withdrawing love:
"We correct the act and not the child. We do not deprive him of affection, "explains Marie-Thérèse Courtet. After punishment or spanking, she advocates showing affection to the child and explaining why the correction was warranted.
But she adds:
"If you are firm with your rules, if the child knows who has the last word, correction will be rare. "
2. Have settled your past:
Depending on the education received, a mother or father may have difficulty correcting their child. Either because for him it rhymes with suffering (he was corrected too harshly), or because when he was little he was never corrected. Work on oneself is then necessary for the parent.
3. Take into account the child's age and the seriousness of the act:
You don't get angry the same way for a spilled drink or for a deliberate disrespect. A very small will understand especially the tone of the words, with a larger one, a discussion is possible.
4. Make a united front in the couple:
"Educating is a whole program that requires energy and that should be discussed as a couple. If the child realizes a disagreement between his parents, he will play it, "warns Marie-Thérèse Courtet, who insists that parents must support each other.
"It is terrible for a child to be the subject of a parental dispute," she adds.
5. Take into account the child's personality:
A child who is particularly sensitive to positive words will be very affected by harsh words. "You should not say words that touch the personality of the child," insists the specialist in helping relationships. But the correction must result in loss for the child.
Marie-Thérèse Courtet recounts a personal memory:
"My parents punished me with dessert and I was happy. I didn't care. On the other hand, it bothered my brother much more. "
6. Be consistent:
"A child will test whether we keep our word or not. If we threaten, we must do what we say. Otherwise the child no longer believes his parents and ends up despising them, "analyzes Marie-Thérèse Courtet. She recalls a real-life situation: during a camp, a seventeen-year-old, who was very disturbing, received three warnings before being expelled.
As he left, the youngster told the principal that this was the first time someone had kept his word to him and he was grateful for it.
Sandrine Roulette
Find more articles on spiritual, the magazine that brings together Christian women from the French-speaking world.
Article originally published in October 2021