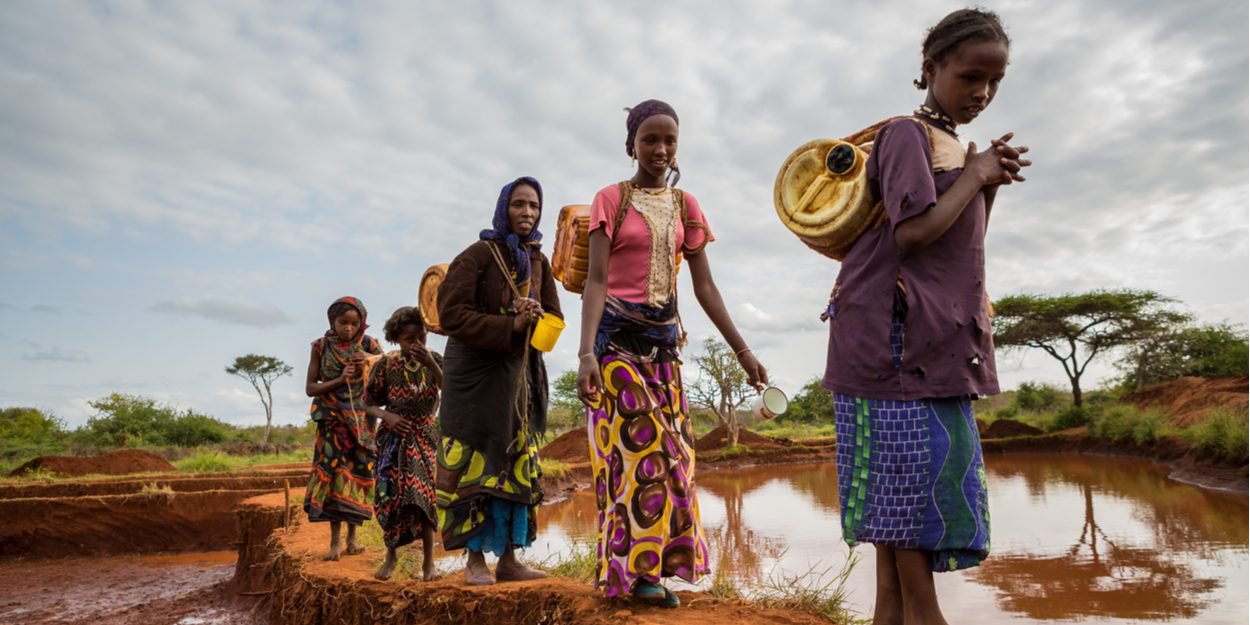 ---
The International Rescue Committee calls on "all world leaders to increase funding to scale up the response to the drought".
THEInternational Rescue Committee (IRC), an organization founded in 1933 at the call of Albert Einstein, says the drought in the Horn of Africa is leading to an increase in violence against women and girls.
After four failed rainy seasons, the drought is extreme in East Africa, which is combined with the economic slowdown linked to the Covid-19 pandemic. As a result, women, who are tasked with finding food and water for their families, are moving away from their homes in search of resources. They are then in unknown territories that present high risks.
In order to be able to migrate in search of food, children drop out of school, increasing girls' exposure to perpetrators of violence. A teacher in the Somali region of Ethiopia reported that school enrollment had dropped from 300 to 20 due to drought.
In the refugee camp too, this violence is increasing. In Hagadera, Kenya, the number of women and girls reporting cases of violence has almost doubled, from 198 in 2019 to 389 in 2021. As we know, this number is largely underestimated, for fear of stigmatization.
The IRC calls on "all world leaders to increase funding to scale up the drought response as well as protection services for women and girls in the region, particularly services such as psychosocial support and resource programming. subsistence".
MC
Image credit: Shutterstock.com/Martchan