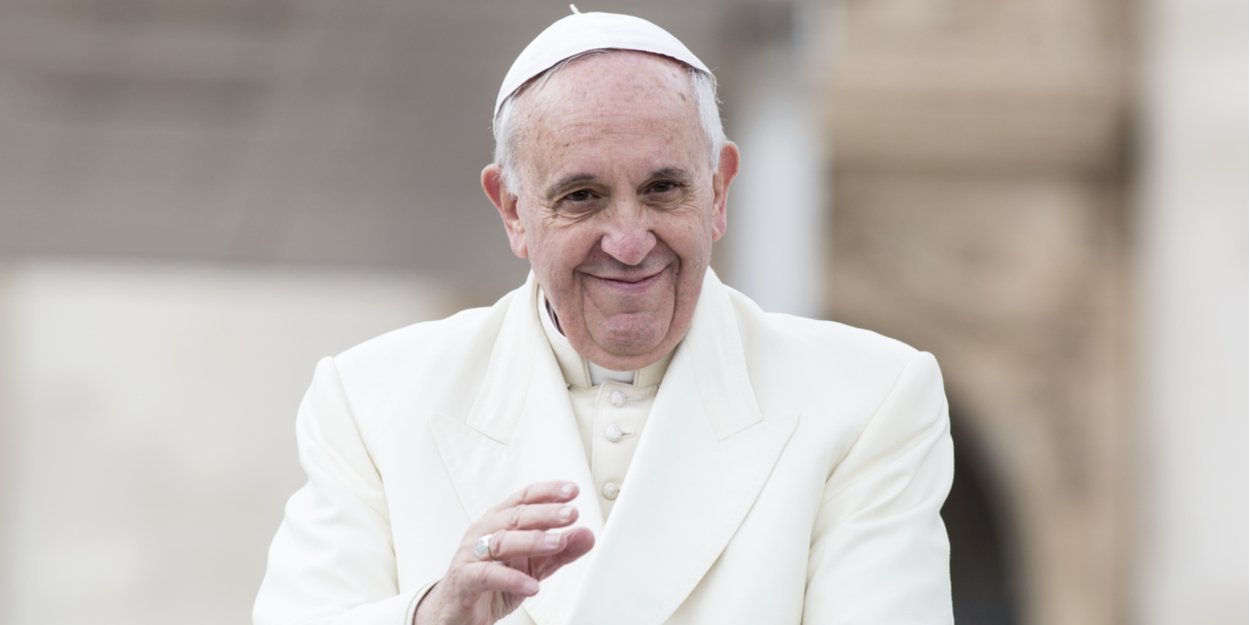 ---
Pope Francis could not be present at the COP26 which takes place from October 31 to November 12 in Glasgow. However, he sent a message to the participants of the conference read by Cardinal Pietro Parolin in which he calls for action.
François made ecology one of the key subjects of his pontificate, in the name of the protection of the planet, our "common home". Not being able to make it to the Cop26 in Glasgow which started on Sunday and will conclude on November 12, he sent a message November 2, read by Cardinal Pietro Parolin, Secretary of State of the Holy See.
Through him, the Argentine pontiff therefore addressed the participants of COP26, emphasizing the "vital mission" of this gathering, which is "to demonstrate to the entire international community that there really is a political will to devote – with honesty, responsibility and courage – more human, financial and technological resources to mitigating the negative effects of climate change and helping the poorest and most vulnerable nations most affected by it".
A challenge to be taken up together
A "task" which must be undertaken in the midst of a pandemic which, François recalls, is not without its challenges. The Pope, however, is categorical, "we must all play a role" to meet it, which calls for "deep solidarity and fraternal cooperation between the peoples of the world". In his message, François emphasizes the actions that political leaders must take "urgently" while insisting on solidarity, a world to "build together". A cultural challenge which "calls for the commitment of all, in particular those countries which have more resources".
Comparing the consequences of "the Covid-19 pandemic" and "the phenomenon of climate change" to those resulting from a "global conflict", he called on "the international community as a whole" to prioritize "the implementation of implementing collegial, solidarity-based and far-sighted actions ".
"We need both hope and courage" insisted the pontiff, affirming that "humanity has the means to effect this change, which calls for a true conversion, both individual and community, and a decisive will to s 'to embark on this path'.
He also underlined the special attention that must be paid "to the most vulnerable people, towards whom there is a growing 'ecological debt' linked to trade imbalances with environmental repercussions".
Hurry up
His conclusion is final, faced with the consequences of climate change which is causing "too many of our brothers and sisters" to suffer, time is running out. "This cannot continue! "," Now is the time to act, urgently, with courage and responsibility "he continued.
"The lives of countless people, especially the most vulnerable, have suffered increasingly frequent and devastating effects. At the same time, we realize that this is also the crisis of children's rights and that, in the near future, environmental migrants will outnumber refugees from wars and conflicts. Now is the time to act, urgently, with courage and responsibility. In particular, to prepare for a future in which our human family will be able to take care of itself and the natural environment. "
François ended his message by affirming to accompany the participants of COP26 with his prayers.
"I had hoped to be with you in person, but it was not possible. However, I accompany you with my prayers as you make these important decisions. "
In one common message published Tuesday, September 7, Pope Francis alongside Patriarch Bartholomeos I and Justin Welby, Archbishop of Canterbury had already launched a call to act for the climate. The three religious representatives declared that "taking care of God's creation is a spiritual mission".
Camille Westphal Perrier
Image Credit: Giulio Napolitano / Shutterstock.com
Article originally published in November 2021.