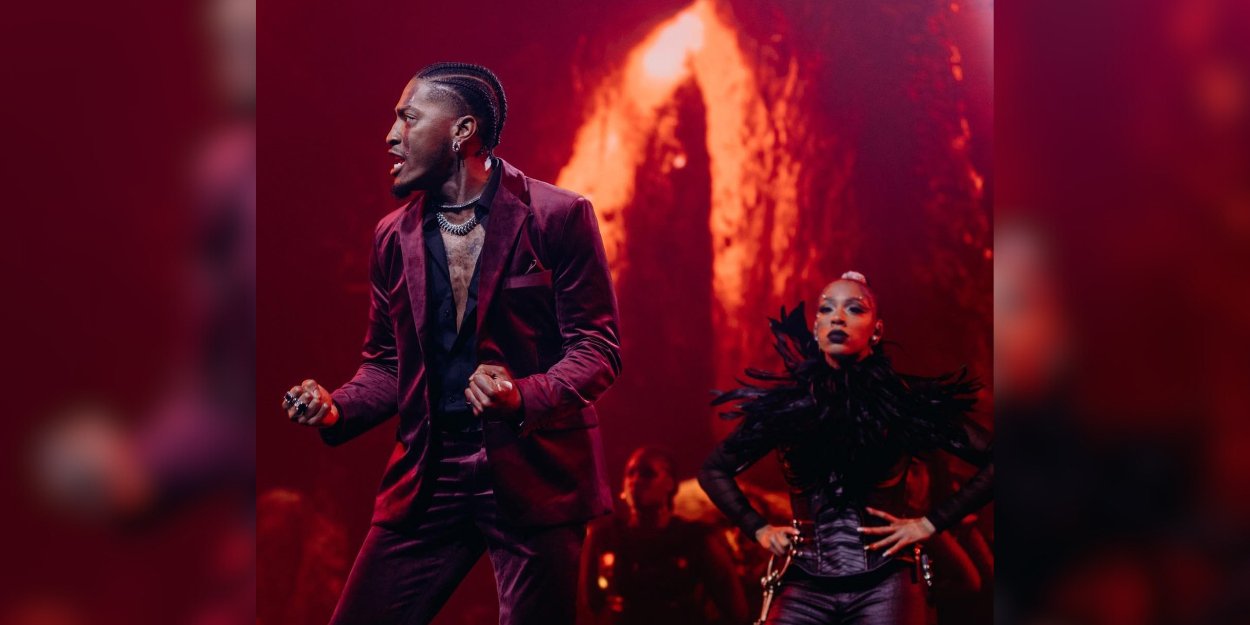 ---
After being talked about for having recruited Carl Lentz, a pastor fired for adultery, the megachurch Transformation is sparking a new controversy, this time concerning its Easter service. During this service, women twerked on stage exchanging a few rude words, a strategy of evangelization denounced as "blasphemous".
Pink beams released by smoke machines, projections of flames, choreography of dancers, some with masks holding muzzles, singers in leather pants, these were some moments of the show chosen by the Transformation Church, a mega-church of Tulsa. In the background of the artists in black, a woman dressed in white representing the crucified Christ. Taking up the music of Beyoncé's title "Diva", the singers hijacked her words by replacing, for example, "diva is a female version of hustla" (diva is a female version of dealer) by "dragon was an angel turned into a hustla" (the dragon was an angel who was turned into a dealer).
Apparently wishing to specify orally the meaning of the twerk, one of the singers pointed to the buttocks of her friend who said to them: "Friends, I don't have a big one (implied "posterior"), the others have replied that he was "ok", and she tells them that "their little behinds (in vulgar slang) matter too", as can be seen in the video of Allie Beth Stuckey, a Christian columnist, for Blaze Media .
Blasphemy charges
Allie Beth Stuckey begins by expressing her amazement at the spectacle: "I don't even know what to say. "Before adding" I'm not against performance. That's not how it's done in my church, I'm not against productions, I'm not against creativity, I'm not saying all churches have to be like mine […] have to have the same type of Easter service, but do I think the primary role of the Church is to glorify God and edify believers with the Word of God and the Gospel? Do I think everything done in the Church should be directed towards God? Yes I think so ! Are you holding back here? No ! Stuckey describes this performance as "blasphemous".
The Blaze TV commentator goes on to say, "What you see there is totally inappropriate. You have mostly women there twerking on stage, but Hey, it's twerking for the Kingdom [of God], we're twerking for the Lord, yay! Allie Beth Stuckey continues her video by showing a passage where Pastor Mike Todd explains why he started putting on such performances:
"I became a pastor in 2015, and I didn't know what a pastor did, and then I met a group of people and asked: What should we do for Easter? I never preached the Easter message. […] I wanted to focus on people who don't know God. »
A strategy to increase the number of followers
Mike Todd continued his justification by saying that he would do anything but sin to attract unbelievers. The formula is known in certain American Baptist circles who do not hesitate to resort to such stagings in order to increase the number of faithful.
The Transformation Church is known for its provocations, last year Mike Todd for example preached while sporting on his t-shirt a photo of his wife in a bikini. Shortly before Easter, the congregation recruited Pastor Carl Lentz licensee of the Hillsong megachurch of New York for adultery and who is charged with sexual assault.
The megachurch is developing an aggressive strategy to build numbers, and Carl Lentz is seen as a major asset in "moving forward in the vision" of the church.
Jean Sarpedon
Image: Transformation Church | Facebook