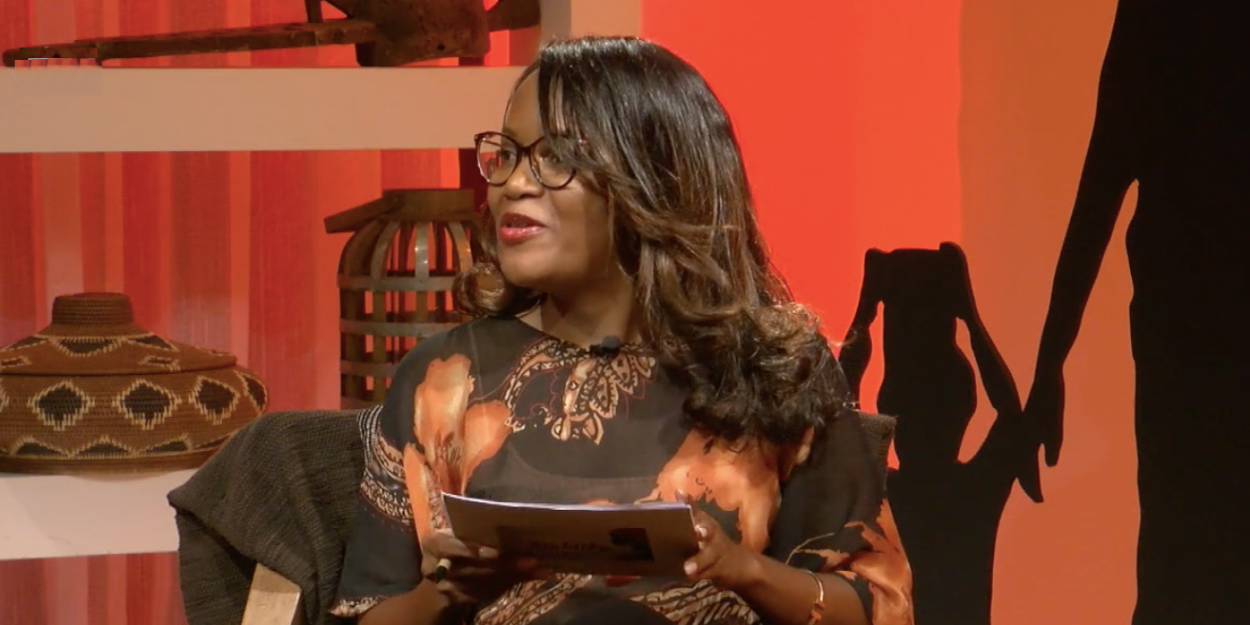 ---
Sometimes life surprises us when we least expect it. It's all about meeting the right person at the right time. I'm going to tell you about an encounter that turned my life upside down when I was at the edge of the cliff, ready to tip over.
It all started in the city of Yaoundé in Cameroon where I was born. I grew up in a so-called "blended" family. My parents separated when I was 3 and then officially divorced when I was 7. Family life was punctuated by changing houses, arguments, tussles and constant conflict. This situation broke something in me and very quickly made me switch to the adult world.
At the age of five I had an experience with God, although my parents themselves were not Christians. I loved this God that I did not yet know, and I often spoke about it at home. I asked my parents to drop me off at church, and my joy as a child was to tell myself that I was with God there.
During my adolescence, my parents sent me to France to continue my studies. I then tried to continue to visit "traditional" churches to continue to experience a "moment with God", but Parisian student life got the better of my good will.
When I was 16, I went to a nightclub for the first time. As dance and music were already an integral part of my life, I very quickly integrated into this environment. Dancing was cultural and natural for me.
Parisian night
When I was 19, in a Parisian nightclub, I was stopped by a young man who was sitting in a corner. I had the impression that he suffered the moment, without dancing or drinking. As the conversation progressed, he told me that it was difficult to talk because of the volume of the music and that it would be better if we met the next day. As expected, we met the next day in a restaurant. What a surprise when he started talking to me about Jesus! He told me about his faith and his personal encounter with Jesus. It was a first for me. I had never met anyone who was "born again"!
It was then that with conviction he said to me: "God has a plan for you".
These words, at this precise moment in my life, pierced the shell of my heart but also aroused anxiety in me. Did that mean I had to stop partying? Did that mean I had to become a nun in a convent? I didn't have the answers.
In order to flee this promise, I sank into sin: I multiplied my outings, yielding to the vices offered to me by Parisian life. I had the life I wanted: that of a young woman in a modern world, where everything is possible. Despite the friends, the dancing and the partying, an emptiness in me persisted.
Goodbye, Stavanger
One day I met a young man from Norway. Between us, it was love at first sight. A stable relationship for more than a year, the promise of a life together. I was on cloud nine.
As I was about to travel to Stavanger, Norway, to meet my boyfriend's parents and formalize our relationship, news came that turned everything upside down. My boyfriend's ex-girlfriend had just reentered his life and they decided to end everything between us. I had the impression that the only light of my life was extinguished in turn.
In order to take my mind off things and heal my grief, I went to England. During this trip, a tsunami ravaged Indonesia. On the continuous news channels, they only talked about that. Several questions then began to form in my mind:
Why do I live?
Why am I on Earth?
What is life for?
What is the meaning of existence?
I knew there was a God, creator of all the universe, but I didn't know why I was alive. And that's when I wanted to find answers and I turned to literature. I searched everywhere: in psychology, philosophy, astrology, numerology, but I couldn't find a satisfactory answer to soothe my troubled soul.
A meeting with Jesus
One day in February 2005, while I had done all my research, I tackled the last book on my list: the Bible. In my imagination, the Bible was completely unreadable, consisting of chapters in the books and verses in the chapters. The idea of ​​reading the Bible was for me synonymous with a powerful sleeping pill. However, that evening, the divine invited itself.
I was leafing through the Scriptures, not knowing which way to take them, and it was then that I opened the Epistle to the Corinthians. At that point, I no longer felt like I was reading the Bible, but reading the story about my life. I clearly saw all the evil I had done, my dissolute life, that I was completely a prisoner of my sins: hatred, rebellion, lies, debauchery...
At that moment I felt the presence of God invade my room. He was there. He was showing me how dirty and stained I had been by my sin. I have never felt so dirty in my life and yet I was overwhelmed with unconditional love. It upset me.
How could such a great, holy, and pure God be in my presence and love me like he did?
I had a revelation of who Jesus really is and what he had done on the cross for me.
I also received the following vision: I was in a TGV in the direction of the eternal prison, like a death row inmate going to his sentence. The image that came to me then was that I was walking down death row, and at the end of that row was an electric chair with my name written on it. I then saw Jesus come and sit in my place to take the lethal discharge for me. It was my sentence, my faults, my mistakes, but it was Jesus who paid the price.
I asked for forgiveness, from the bottom of my heart, for all the wrong I had done.
That night, I fell asleep with a peace I had never known before. The next day, when I woke up, the sky seemed bluer to me, the colors of the flowers were more vivid. That's when I realized that Jesus had just saved my soul!
It has now been almost twenty years that my life has been wonderfully turned upside down. He washed my sins away from me, he healed me of my wounds, he restored my family relationships, he showed me his plan about marriage and family but most of all he gave me a reason for living.
Today I live for him, and I announce his good news through the Malaïka show that I host on YouTube. For more details on Nadège's testimony, click here.
Testimony of Nadege Noungon