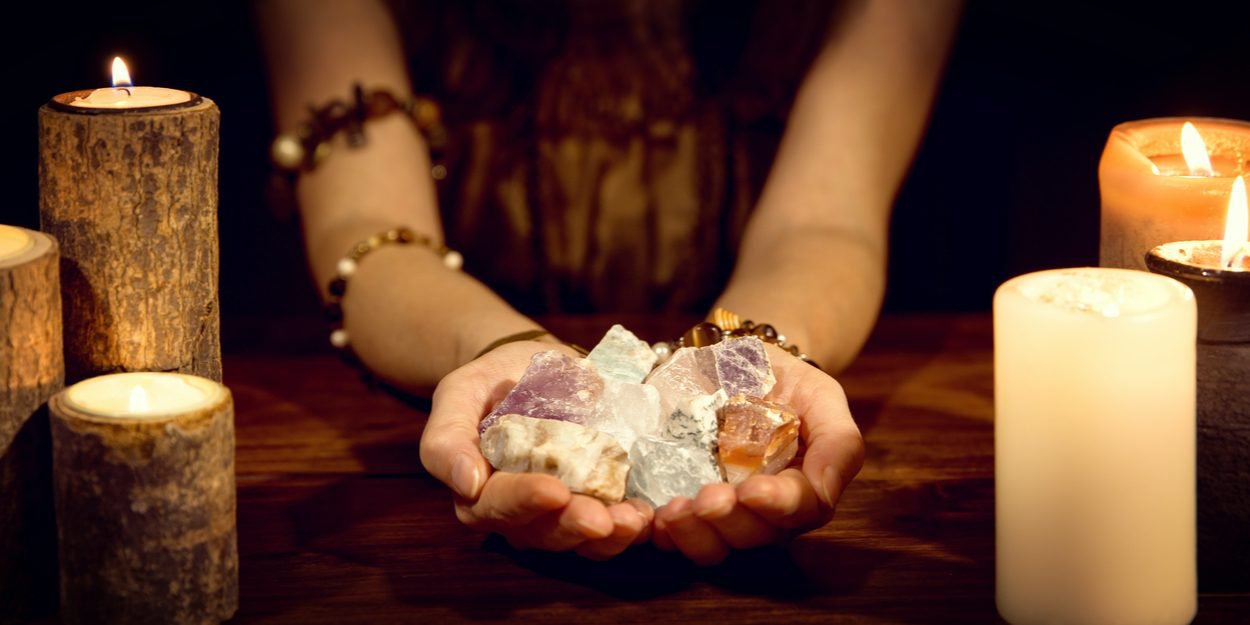 ---
So-called esoteric practices are on the rise today. Reassuring and attractive, they interest a public in search of answers and sensations. But are they dangerous, even occult? How to position yourself?
Esotericism, a norm?
Solicit a magnetizer capable of removing the annoying pimple that traditional medicine struggled to cure? Why not after all ? For more than 5000 years, esotericism has exerted a strong influence on our societies, gathering around its practices many followers. Among them, curious, mystics or superstitious who do not hesitate to take the plunge, or simply people who hope to solve a health problem in this way: Esotericism is never very far, in the consulting room of 'a healer, a hypnotist or a clairvoyant, explains Franck Alexandre, evangelist and founder of the international evangelization association Espoir et Délivrance. It can also be found handy in the horoscope and astrology section of magazines. But we should also open our eyes to all the new methods of relaxation and alternative medicine, which often include this esoteric dimension. Esotericism infiltrates everywhere, often in a very harmless way.
One step away from occultism
At first glance harmless, simple comfort or last-chance solution, it is however not trivial, as its roots testify: The word "esotericism" is a word of Greek origin which in Antiquity designated the teachings reserved for a small number of insiders. These are generally hidden teachings, reserved for some, which gives them a sectarian, even occult character, warns Franck Alexandre.
And if some religions also have esoteric teachings, biblical Christianity does not subscribe to them. Jesus will say: I have spoken openly to the world; I have always taught in the synagogue and in the temple, where all the Jews assemble, and I have said nothing in secret (Jn. 18,20). The Bible also warns against esoteric practices, which it encourages neither in the Old Testament (2 Chr. 33,6) nor in the New (Acts 19,19).
Physical, mental and spiritual consequences
Although society smooths out the rough edges, esotericism is not without consequences. Franck Alexandre does not hesitate to make the link between occultism and esotericism: Occultism means "what is hidden". The line between what is taught in secret and the demonic is therefore fine. Through these promoters, often gurus, esotericism places initiates on a path that leads them to explore mysterious, forbidden universes. And among these universes, ancient ancestral practices which are making a big comeback today, such as Druidism, neo-paganism or the New Age.
What consequences for their initiates?
Pastor Jacques Beauverd testifies: I have repeatedly observed harmful consequences, in particular in the field of mental or physical health, not to mention spiritual blockages, sometimes going as far as the inability to read the Bible or to pray . And yet, some recognize the powers of healers to stop bleeding or those of a seer revealing an answer to a prayer. Appearances are deceptive, because their sources are not sound, continues Jacques Beauverd: Consciously or not, there is a request addressed to the world of darkness. I knew a pastor who compared any esoteric or occult practice to a fire that harms and destroys. And I heard him say: you do not touch this fire without burning yourself, in some cases very seriously, in others a little less, but it is always absolutely harmful.
Need for discernment
How to recognize what is good and what is not? How to react to esotericism? Jacques Beauverd gives us a piece of advice: Esotericism and occultism come in so many different forms, sometimes with their faces uncovered and often in such a camouflage, that it is impossible to make a complete assessment. The wisest thing is to apply the precautionary principle in the face of doubt.
Other tools are at our disposal to show foresight. The Bible of course, but also the wise advice of Christian friends, as well as access to Christian works on the subject. As for the question of spiritual discernment, it is important, explains Franck Alexandre: Discernment is often forged with experience, testimonies, biblical knowledge. And then, fortunately, it happens that God, by his Holy Spirit, gives us to discern whether this practice or that other is good or bad.
C. Bankole
Find more articles on spiritual, the magazine that brings together Christian women from the French-speaking world.
Article originally published on November 12, 2021