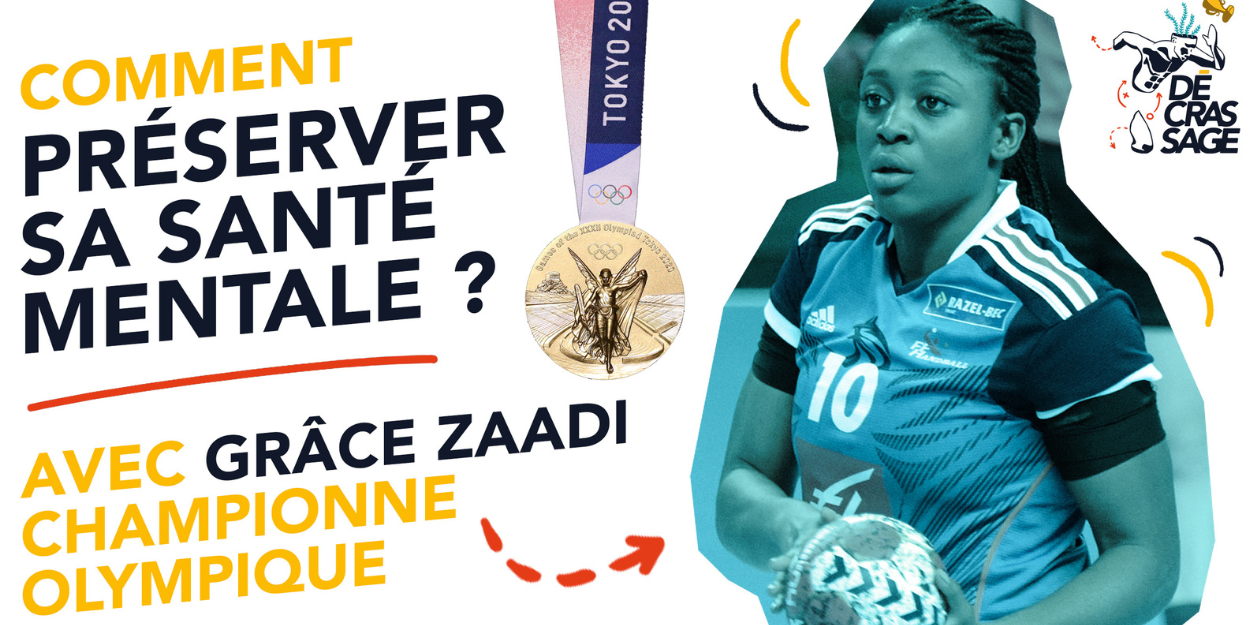 ---
Plus Que Sportifs, a Christian movement serving athletes in search of meaning, has just released the first episode of its new podcast "Décrassage". Entitled "How to preserve your mental health? », he is interested in the testimony of the Christian Olympic champion Grace Zaadi.
"Décrassage" is the new podcast of the Christian movement More Than Sports. A program that revolves around three notions "Body, soul and spirit" by claiming the importance of spirituality in the sports world.
"We have the will to always look behind the glitter, notoriety or appearances, the athlete himself and the challenges he or she encounters", indicates the presentation of this new format.
The first episode focuses on mental health with Olympic, World, European and French champion Grace Zaadi.
The tricolor handball player shares with sincerity and transparency how she takes care of her mental health and looks back on a particularly significant episode that she experienced during a competition because of sports bettors. She confides in particular that she was helped by her Christian faith.
A beautiful testimony of forgiveness!
Décrassage is led by Jérémie Del Zotto, communication consultant for professional sports clubs, Protin Nalké, former English teacher and sports history enthusiast, Joël Thibault, sports chaplain accredited to the Olympic Games and Thierry Weber, radio host and student journalist.
Camille Westphal Perrier