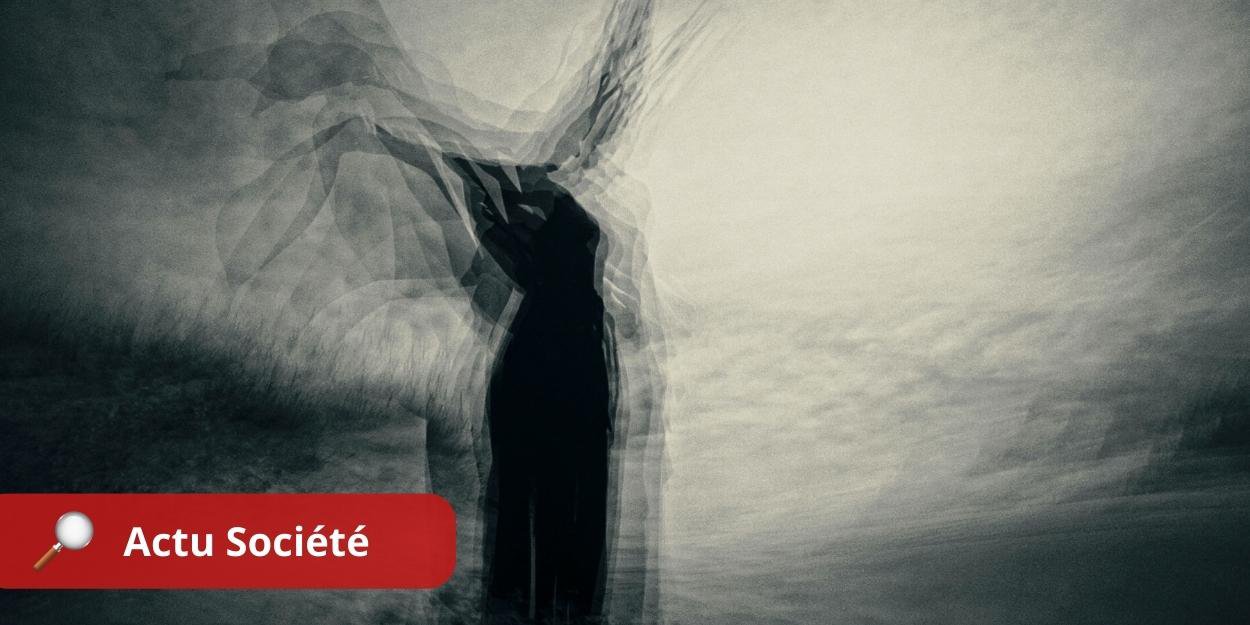 ---
End of life, end of life, palliative care, medical assistance in dying, assisted suicide, euthanasia, chosen death, right to die, therapeutic relentlessness, (good and bad) death, dignified death, homicide, hasty death, care in/ end of life, medicalization of death, etc. While some of these terms may seem synonymous and others profoundly different, they turn out to take on varying meanings depending on who and in what contexts they are used. By brushing quickly some issues relating to these terms, we will try to show the complexity of the debates, in particular when the question of old age is included.
Indeed, if it is not possible here to trace in an exhaustive way the completeness and the richness of the debates relating to the end of life in France, we have chosen to approach these subjects through the prism of a gerontological questioning because it turns out that, from the end of the 1970s, the question of old age was raised. This focus on the great old age is all the more relevant as today it raises specific questions relating to the assisted suicide.
Accompany the dying
Thus questioning end-of-life support and not end of life constitutes an enlightening perspective as the notion of "end of life" is often reduced to a medicalizing definition. The latter is mainly based on clinical and biological criteria and measures associating this time of life with a terminal phase of an incurable disease, the ailments of which are to be relieved and to provide maximum (re)comfort to the dying person and to his relatives.
The end of life refers to a much broader and more vague idea, that of the proximity of death, often associated with great old age. Some communication as such, bring the Long-Term Care Units or even the Ehpad closer to medicalized places of accompaniment to dying.
The people who live there are not necessarily suffering from a terminal illness, but their life expectancy is, statistically, very low. The average length of stay is three years and four months, but half of stays in nursing homes last less than a year and a half. When it comes to "treating" - in the sense of which – very old people not suffering from a terminal illness but experiencing extreme bedriddenness, what is it? Some will defend the idea of ​​a social duty of care towards the end of life of our elders, while others will see in this support a form of "therapeutic relentlessness" aimed at prolonging terminal phases.
hasten death
Some communication have shown that several traditional societies – but this was also the case in France - have implemented behaviors aimed at hastening the death of sick and/or elderly people which could be similar to euthanasia or assisted suicide.
Euthanasia designates an act performed by a third party which intentionally puts an end to the life of a person at the latter's request. In assisted suicide, the person absorbs/injects the lethal product themselves, often accompanied by a loved one by their side.
Although this can be seen as a major difference because no third party would bear the "responsibility" for the death in the case of assisted suicide, what if the person is in physical difficulty to perform the act? The border between accompaniment and assistance seems in this case very tenuous.
In this reflection on the lexicon, should suicide and assisted suicide be considered together? The American Association of Suicidology (AAS) is adamant that "medical assistance in dying (MAID)" be distinguished (physician-assisted dying) Of the physician-assisted suicide.
For this association whose vocation is the prevention of suicide, the AMM is aimed at people in the terminal phase who do not necessarily have the will to die, whereas suicide would be the act of people who are not dying but who want to die because they suffer from psychological despair.
For the ASS as for certain doctors psychiatrists, suicide cannot be a choice but the result of suffering (physical and/or mental).
To die, a right
If you feel like you want to take the historical works testify to the evolution and metamorphoses of the idea of ​​the beautiful and the good death, we can consider that the contemporary debates around the idea of ​​chosen death date back to the 1970s.
In the United States, Californian Natural Death Act of September 30, 1976, enacted January 1, 1977 stipulated the right of an adult to make a written directive directing his physician to suspend or withdraw life support procedures in the event of a terminal condition.
In this act, there is no question of assisted suicide but simply of refusing therapeutic relentlessness and letting the patient die "naturally". In France, Senator Henri Cavaillet tabled in April 1978 the first bill relating to the right to live one's mort.
Many activists and artists have chosen to "hasten" death. JR Korpa/Unsplash, CC BY-NC-ND
On November 17, 1979, the writer Michel Landa echoed this proposal to amend article 63 of the penal code by publishing in Le Monde a text titled "Dying, a right". He defended there the idea of ​​a dignified death which protects the dying from therapeutic relentlessness. His argument is based on the idea of ​​a bad death and on the fact that in the absence of a law on the right to die, society only leaves people the option of "solitary suicide, prepared in secret, and the outcome of which is never certain".
In this text, he chooses to illustrate his point by evoking the "death" and bed rest and implies that if the old people do not commit suicide more, it is because they do not have the material and physical means. . In 1980, Michel Landa and Pierre Simon founded theAssociation for the Right to Die with Dignity of which Henri Cavaillet was president.
His successor, the theologian Jacques Pohier developed in 1991 the argument according to which the great novelty of death is that it now occurs after a long period of life or even survival, the fruit of progress in medicine and living conditions. He defended that this leads to the end of life, deaths that go on forever and that are not "natural" since they are the "fruit of human industry". According to him, there are two possible options for society: to consider it normal for human beings to leave life as they began with a growing loss of autonomy, or to assume responsibility for the progress made and make leaving life is the fruit of a chosen act.
An individualistic perception of death?
From the 1980s, these arguments met with strong opposition, particularly from the side of doctors (see in particular in this book articles by Robert Moulias, Renée Sebag-Lanoë, Emmanuel Hirsch).
These practitioners challenged the idea of ​​the right to die and promoted that of the right to care. They considered that what was at stake was accompanying death and alleviating suffering at a time when cancer was already causing a number of deaths. These arguments were at the origin of the development of palliative care in France following the Laroque circular of 1986.
The idea of ​​chosen death has thus been interpreted as the fruit of society's movement towards individuation and a injunction to autonomy. The modern individual should be autonomous, responsible for his life and therefore also for his death.
Pleas for assisted suicide were seen by some as the consecration of an exacerbated materialism, of a deadly and transgressive society that no longer recognizes the value of the lives of the sick and the elderly. Some even go so far as to see assisted suicide as a social incitement to suicide and a exacerbated form of ageism. For these authors, assisted suicide is a cynical response to aging and discrimination against bedridden elderly people.
The idea of ​​chosen death has thus been interpreted as the fruit of society's movement towards individuation. JR Korpa/Unsplash, CC BY-NC-ND
Although more moderate, several doctors and ethicists have clearly committed themselves to palliative care and against the idea of ​​a right to die, arguing that we cannot can legislate death.
In the arguments of the two camps, the ethics of dying well and human dignity are mobilized and suicide appears there as the paragon of a bad death.
Assisted suicide: contemporary debates
In Switzerland, suicide has been decriminalized since 1937 and assisted suicide is tolerated if the person is gifted with discernment and if the selfish motive of the assistant (a relative, often a family member) is not established.
Since 1982, several associations have been created to help people who, experiencing different kinds of suffering, want to end their lives. Research shows that death by assisted suicide in Switzerland remains statistically marginal since in 2018, only 1,8% of deaths of all ages were caused by assisted suicide.
It is noteworthy, however, that the number of assisted suicides is higher than that of (unassisted) suicides for over 75).
In 2001, the Netherlands legalized euthanasia and assisted suicide after having decriminalized them in 1993 and 1994. In 2002, Belgium decriminalized euthanasia under certain conditions. The law allows doctors to perform euthanasia if the patient makes the request "voluntarily, thoughtfully and repeatedly", and if the latter "finds himself in a hopeless medical situation and reports constant and unbearable physical or psychological suffering which cannot be appeased and resulting from a serious and incurable accidental or pathological condition".
The shift in the ages of dying
Despite the differences in access to these "chosen" ends of life, several studies carried out in Switzerland and Belgium agree on the fact that the elderly constitute a majority population.
Le shift in ages at death which has been taking place since the middle of the 80th century means that for countries such as Switzerland, Belgium and France, two thirds of annual deaths concern people over XNUMX years of age. It is quite logical that we also find a greater proportion of elderly people turning to euthanasia and assisted suicide.
In Switzerland, for the year 2017, 86,6% of assisted suicides concerned people of over 65. In 2018, of the 2 euthanasia cases declared in Belgium, 357% of patients were over 67,1 years old. Among this age group, the 70 to 80 age group is the most numerous, accounting for 89%.
French old people commit suicide and they commit suicide more than all the other old people in life. JR Korpa/Unsplash, CC BY-NC-ND
It is instructive in this respect to note that the argument of ageism seen above is used by applicants who use their advanced age sometimes to convince doctors, sometimes to be indignant at a form of discrimination in access against them. In Belgium, certain doctors who perform euthanasia have noticed that requests are increasingly coming from very elderly people who, without suffering from a serious condition in particular, complain of a certain tired of living and of a death that would be too late in coming. However, Belgian law does not allow access to such requests, although this was the subject of debate.
In Switzerland, the issue of age-related conditions has been under discussion within assisted suicide associations for more than 20 years. The EXIT association has thus introduced "disabling age-related polypathology" into its own criteria.
In France, a high rate of suicide with age
Unlike Belgium and Switzerland and as illustrated by the Leonetti law (2014) then the Leonetti Cleys Law (2016) – and although some have likened the latter to a disguised euthanasia law – France has so far not embarked on the path of assisted suicide.
However, the elderly French people commit suicide and they commit suicide more than at all other ages of life. Since we have statistics on the subject, it appears that suicide rates increase with age.
Today, the average suicide rate in France is 10/100 but it is 000/33 for people aged 100 and over and over 000/75 for men over 120.
Since 2000, suicide rates in France have decreased for all age groups except for those aged 95 and over, for whom they have increased by 9.2 points between 2000 and 2016. Thus, each year more than 1500 people over 75 who commit suicide in France (1749 in 2014 and 1673 in 2016). These suicides remain relatively invisible in France, even though the death of the elderly was particularly publicized during the first waves of Covid-19.
No longer "continue to live"
When it comes to the end of life, the debates and legislative proposals are often fueled by "cases", "affairs" as evidenced by the media coverage of the end of life of "Vincent Humbert" and in 2018 "Vincent Lambert" in 2019.
If the same is not true for assisted suicide, it is probably because the situations in question are the subject of more punctual media treatment and not in the long run and perhaps also because they concern elderly people, even though they are "public figures".
David Goodall, Australian scientist, died on May 10, 2018 in Switzerland by assisted suicide, which he could not do in his own country. Paulette Guinchard, former French MP and Secretary of State for the Elderly, also chose to die by assisted suicide in Switzerland on March 4, 2021. The filmmaker Jean-Luc Godard did the same on September 13, 2022. Paulette Guinchard was only 71 years old and suffered from "cerebellar syndrome". Suicide at the age of 104, David Goodall did not suffer from any terminal illness but felt that his quality of life had deteriorated and that it was time to leave. He had made a first failed suicide attempt a few months before going to Switzerland. The day before his death, he told the media "I no longer want to continue living".
Finally, Jean-Luc Godard was 91 when he died by assisted suicide. While some of his relatives had explained in the press on September 13 that he was not sick but simply exhausted, less than 10 days later, a counter-declaration from the co-president of Exit – the association which accompanied in his suicide - indicated that he suffered from "disabling age-related polypathology".
Although these three cases should not replace the many scientific works on the question, they illustrate several of the questions that arise today around the end of life and assisted suicide and in particular that of access to this "right". .
For country who have implemented assisted suicide (or even euthanasia) schemes, being afflicted with an incurable disease no longer seems to be a matter of debate, however the question of access linked to the wear and tear of age turns out to be complex because the border between what is pathological and senescence is not so easy.
So, and this is undoubtedly what becomes the real challenge of reflection, the question arises of knowing by whom and how are defined and above all evaluated the conditions of access and in particular the dimensions relating to what is a "disease incurable", "disabling polypathologies linked to age" or "intolerable suffering", in particular when this suffering is "moral".
Frederic Balard, Anthropologist, University of Lorraine
This article is republished from The Conversation under Creative Commons license. Read theoriginal article.