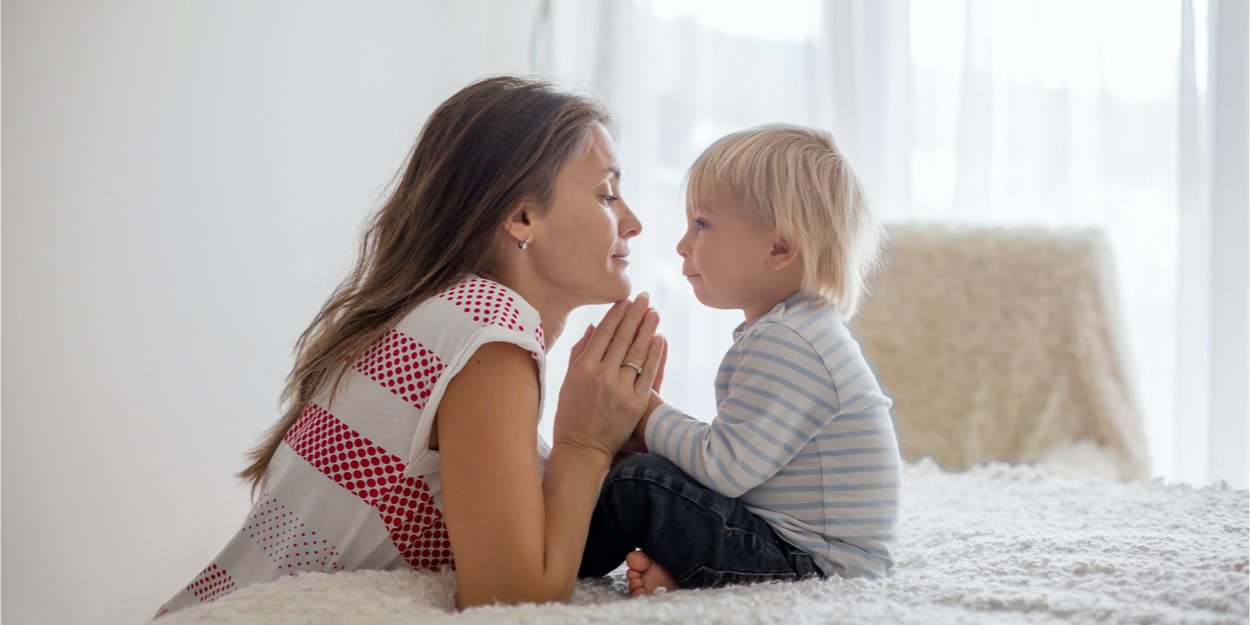 ---
Let's dive into seven different ways to be a better mother, from a biblical perspective.
Have a strong sense of discernment
"The insightful heart seeks knowledge" (Proverbs 15:14).
A better mother uses the power of discernment to teach her children to discern right from wrong. She also uses it to discern what God is calling her to do as opposed to what the world is urging her to do.
Persist in prayer at all times
"… They should always pray and not give up" (Luke 18: 1).
A better mother puts her anxieties, worries, and worries before God. She prays for her children daily. It also asks to show wisdom, insight and patience with them.
Cultivate a happy environment
"In your presence is the fulness of joy" (Psalm 16:11, NKJV).
A better mother does not let the world mar her joy in knowing and serving a mighty God. Those who enter her home feel her joy. She expresses that her joy comes from the Lord, not from her situation and this joy is contagious for her children.
Trust in God
"Those who know your name trust in you, for you, Lord, have never forsaken those who seek you" (Psalm 9:10).
A better mother puts all her trust in God and God alone. She cherishes the Bible and keeps the scriptures in her heart. Because she was changed by the gospel, she teaches the Word to her children all day long in a way that is alive, instead of just being taught.
Bring order to chaos
"She watches over the affairs of her house, and does not eat the bread of idleness" (Proverbs 31:27).
A better mother is an engine of peace in her home. When the world spirals out of control, she allows God to work through her in the circumstances - not because of her ability to make everything work. She keeps her home free from the spiritual and emotional clutter of the world. His concern is not the perfect home, but rather a healthy home full of love, laughter and order.
To love unconditionally
"He always protects, always trusts, always hopes, always perseveres" (1 Corinthians 13: 7).
A better mother loves unconditionally. His love is not conditionally based on the behavior of his children but is bestowed wholeheartedly like the cross. By her example, she shows her children how they too can love at all times. She also loves herself and her family enough to support herself.
Fiercely defend
"Praise be to the Lord my rock, who trains my hands for war, my fingers for battle" (Psalm 144: 1).
A better mother fiercely defends her children and her home from the enemy. She makes sure he has no hold over her house. She guards the doors of her home, of what's on social media, magazines, movies, TV shows...
As always, it's easier to give advice on how to be a good mother than to put it into practice. Putting the words into action is quite another thing. But God doesn't want us to survive, he wants us to thrive. You can do this because God knew you could in the first place. He chose you to be the mother of your children. No one else will ever be able to mother them like you can. The trick is to let go of perfection and let God carry you.
There is no perfect mother, but a better mother continues to be perfected by the grace of God!
Heather Riggleman
Article translated from English from the site Crosswalk originally published on InfoChrétienne in December 2020.