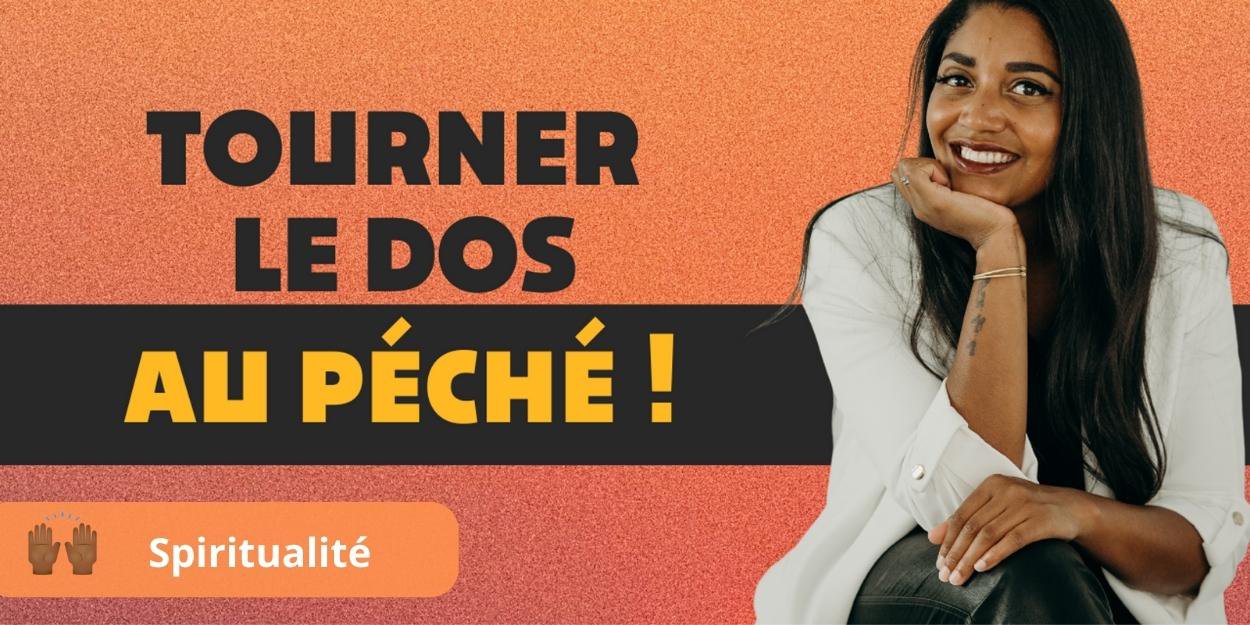 ---
Today our verse is found in Acts 3 verse 19: "Repent therefore and be converted that your sin may be blotted out that times of refreshing may come from the Lord." »
Repentance, conversion, sin, these are terms which are no longer fashionable, which one dares less and less to pronounce, and which are even becoming unpopular; and yet, we find the word repentance 91 times in the Bible and the word sin appears there 618 times! So as our verse of the day says, it is therefore necessary to repent, but how?
I would like to read to you another version of this same verse which says: "Now therefore change and turn to God to take away your sins; then the Lord to will grant of time de repos. » This version de la Bible du Sower Contact can help already à better grab ce which Contact must make.
Corn let's dissect yet plus en detail for better understand. Le against Greek original for « repent » where « change » is « Metanoeo » ce Thu means : change are mind for better, make amends de good the heart with a aversion extreme for proven péchés past. God Contact call à Contact divert du times. Find must change attitude, change our bad habits, recognize le peach in our life et renounce au times.
Sometimes, on se dit which our péchés ne are to si serious compared à others. Corn il there a to de hierarchy in le Fishing. God a much en horror le lie, pride, impurity, which le vol ou the murders.
Then, le against Greek for "convert" or "turn" is "Ephistrepho" and which means: to turn to the worship of the true God, to return to the love and obedience of God, to love for his children, to the love of wisdom and justice.
This is what changing your attitude and choosing to live a life that pleases God is all about. We have the freedom to choose between two masters, but on the other hand, the consequences of these choices are totally opposite. The wages of sin is death. On the other hand, if we choose Jesus, it is eternal life, a new life with God that begins on earth and continues in eternity. And how to access it? Asking for forgiveness!
The apostle John asserts with conviction: "If we confess our sins, he is faithful and just to forgive us our sins and to cleanse us from all iniquity" (1 John 1.9:XNUMX). When we ask forgiveness, God promises not only to cleanse us from our sins, but also to refresh us spiritually and give us rest. What this means is that because Jesus died for us and rose again, all who believe in him have eternal life and ever greater joy.
You can therefore put your life in his hands, put your trust in him for every detail of your life: your marriage or your celibacy, your business, your projects, your financial situation. You can put your trust in him for your health, for your future, but above all, you must remit your sin and turn away from it so that times of refreshing come from the Lord. These are pleasant times when we are refreshed, restored, encouraged, times when, in the midst of our challenges, God gives us his strength to enable us to continue moving forward.
So choose Jesus, choose to live for him without compromise, because nothing in this world can fulfill you like him and no one in the world can love you like him. Let's say this prayer together: "Lord Jesus, I recognize that I am a sinner. I regret the life I lived and the mistakes I made or still make. I ask your forgiveness, and now I want to turn my back on sin and come to you. I choose you, I receive your love and your grace and I give you the first place in my heart, Amen. »
Have a nice day and be blessed.
Sandra Kouame